Audiobooks
The Audiophiles' Best Audiobook Listens of 2013: Halftime Report
The Audiophiles is a regular column in which contributors Rachel S. and Cassandra chat about the latest and greatest audiobooks on their radars.
We had so much fun with our Best Books of 2013: Halftime Report that we thought we'd surprise you with a follow-up of our favorite listens. We didn't want to limit ourselves to titles recorded in 2013, so you'll see some goodies from last year and beyond.
What's your favorite listen so far this year? Let us know in the comments.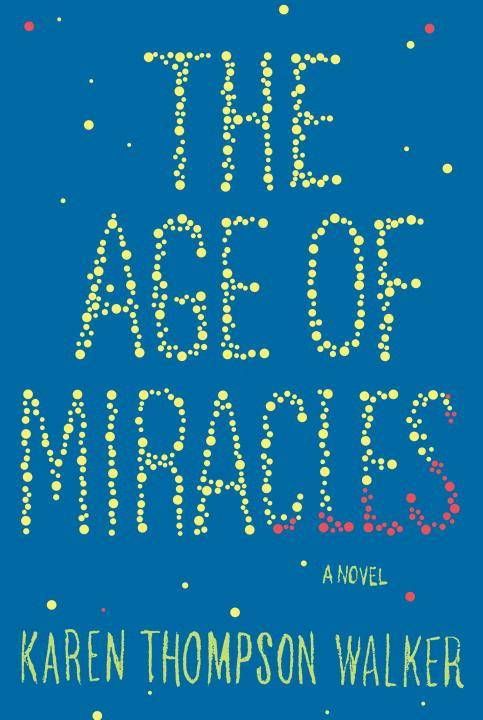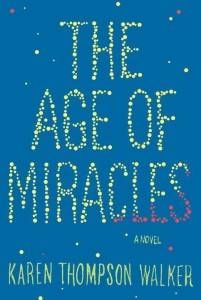 The Age of Miracles by Karen Thompson Walker – read by Emily Janice Card
Holy crap you guys. When this book came out I felt like the general reaction was "Ohmigod, there's, like, a time warp in this book and it's totally cooool." I skipped right past it, and SHAME ON ME. I wasn't writing for Book Riot yet, though, and if I had been, I like to think my fellow Rioters would've kicked my ass into reading it. The Age of Miracles is like a haiku, deceptively simple and profound in how it unfolds. Walker writes without many quirks or tricks, adopting a speculative premise to explore the basic human experiences of loss, disillusionment, and coming of age, all while dropping poetry and wisdom on your ass. I cried at the end, and books do not make me cry (unless they're by Rob Sheffield). Emily Janice Card narrated this one brilliantly, absolutely nailing the tone of wide-eyed teenage Julia – and her bitchy friend Michaela, too. I think this is my favorite audio performance of any novel, ever. Anyway, I can't even. Just go listen to it already.
–Rachel Smalter Hall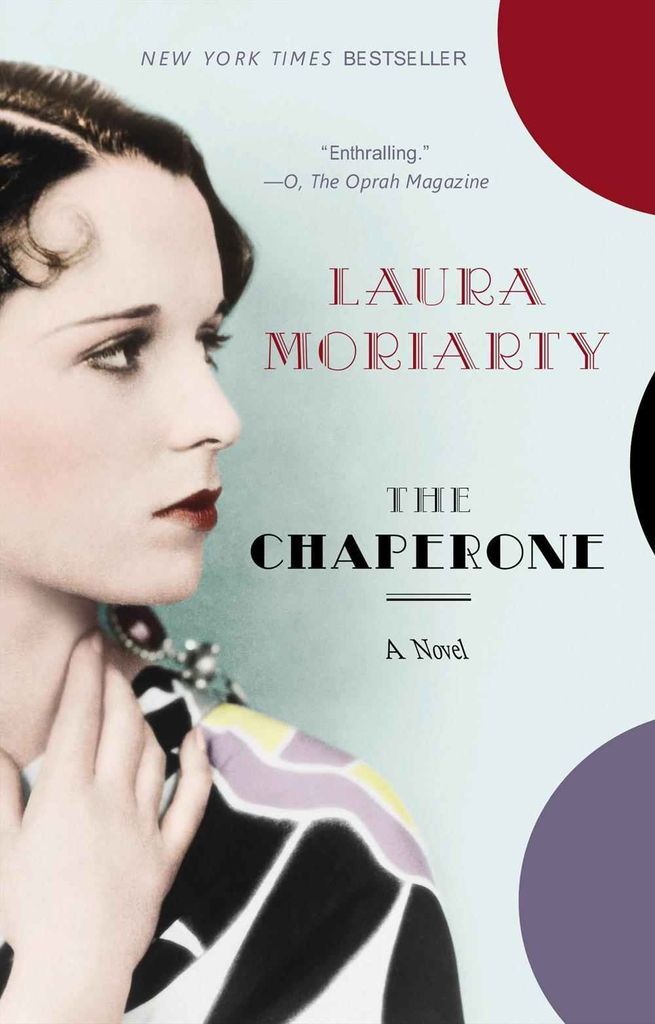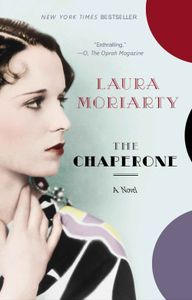 The Chaperone by Laura Moriarty – read by Elizabeth McGovern
I loaned this audiobook to a friend because I had the hard copy as well, and she brought it back to me insisting that I listen to it. I'm so glad she brought it back to me. Elizabeth McGovern (Lady Grantham to you Downton Abbey fans) did such a wonderful job reading this book. She grasped the tone, the characters, and the time perfectly. I think I would have enjoyed this book regardless, but I was enthralled while listening to Ms. McGovern read. It was hard to step away from this audiobook and I very much hope she'll be narrating more in the near future.
–Wallace Yovetich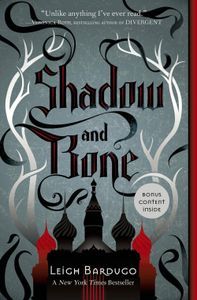 Shadow and Bone by Leigh Bargudo – read by Lauren Fortang
I end up listening to a lot of young adult and epic fantasy on audio books because they seem to work best for my attention span and time available for reading. So far this year, Shadow and Bone, the first book in a fantasy series inspired by Russian folklore, has been one of the best. Alina Starkov, the protagonist, is feisty and flawed; the plot moves along quickly with some surprises; and narrator Lauren Fortang does a perfect job giving some flair to all of the Russian words. I've already started listening to the second book, Siege and Storm, and am enjoying it just as much.
–Kim Ukura
Attempting Normal by Marc Maron – read by himself
Comedian Marc Maron is the host of the popular "WTF" podcast and star of IFC's "Maron." If you're already a fan, you'll enjoy the book (even if you've heard snippets of some of the stories on his podcast before). If you're not a fan, prepare to become one. Attempting Normal isn't your average book by a comedian. There are no standup routines or tossed-off one-liners that fall flat on the page (or in Maron's delivery on the audiobook). David Sedaris was recently a guest on Maron's podcast, and praised Maron for turning in a "real book." While Attempting Normal is hilarious, it's also one of the most brutally honest memoirs I've read in some time. Stories about feral cats, drinking, and divorce have never been funnier — or more heartwarming.
–Andrew Shaffer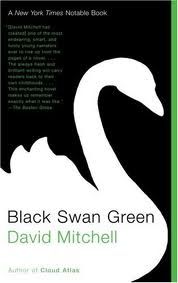 Black Swan Green by David Mitchell – read by Kirby Heyborne
I almost never experience a book first through audio. I prefer to use audiobooks as a way of rereading and exploring books I've already read and enjoyed. A well-done audiobook enhances the original text. Given how impressive David Mitchell's novel of growing up a young, stammering, poetic man in Thatcher's Britain of the 1980s already was, it's really amazing to me how much Kirby Heyborne brings to it with his narration. He's very subtle and careful, putting an awful lot of the emotional impact of the story in there with tone of voice and cadence rather than any trace of the bombastic. A low-key (in some ways) and subtle book remains low-key and subtle. It's funny and clever and heartwarming and intense, and his reading conveys all of that. The best recommendation I can make is that I've been listening to it on very long runs and it's so compelling, I completely forget that I'm on very long runs and my legs want to fall off.
–Peter Damien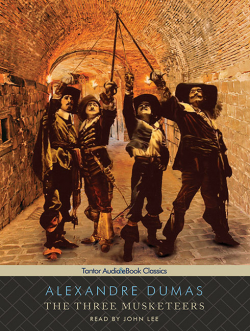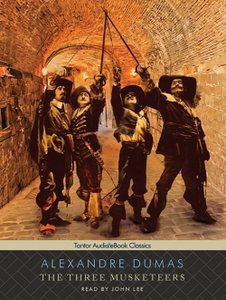 The Three Musketeers by Alexandre Dumas – read by John Lee
About 90% of the audiobooks I listen to are classic novels. The Three Musketeers is a looooong, looooooooooonnnnnggggg audiobook, almost 24 hours. But the story is so fast-paced that it feels as if it's going by really quickly. And even though it took me approximately six weeks to work my way through this puppy, you know what? I wouldn't have cared if I had to listen to it for the rest of my life! I love love loved all the characters, from d'Artagnan (the brains of the operation) to his bestie Athos (he of the Dark Past) and the deliciously eeeevil Lady de Winter. John Lee did a great job distinguishing the characters so that I was never confused over who was speaking (not an easy task, considering the number of characters in this novel and the fact that there's a lot of dialog), and it was pretty much a delight from start to finish. Definitely an audiobook worth setting aside time for.
–Tasha Brandstatter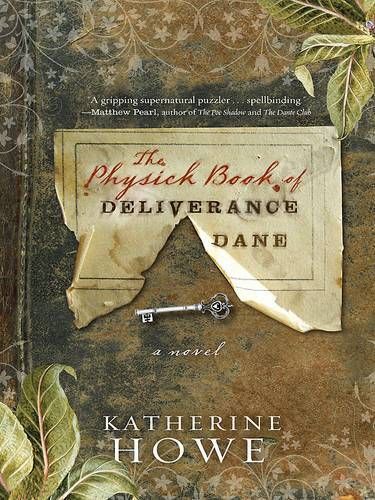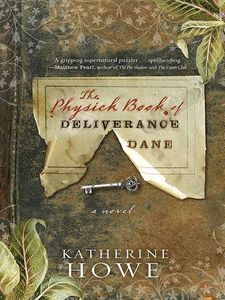 The Physick Book of Deliverance by Katherine Howe – read by Rosalyn Landor.
I am one of those who use audio books to get caught up on the backlist. The Physick Book of Deliverance Dane is my pick for best listen of 2013 (so far). It was very similar, in terms of tone, to A Discovery of Witches, which I also listened to, rather than read in print. There's something about a woman who devotes herself to academia only to discover that the world is not what she expected. I find it really appealing. Katherine Howe is quite the storyteller, and Rosalyn Landor was the perfect choice to bring that story to life for the listener. What I am most impressed by is that I didn't recognize her at all. She narrated another book that I really enjoyed this year, and did it with various Irish accents. Who knew that the young academic in Massachusetts was brought to life by the same lady? Amazing.
–Cassandra Neace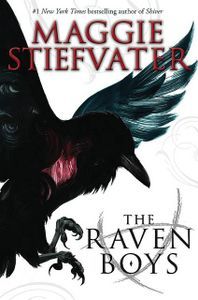 The Raven Boys by Maggie Stiefvater – read by Will Patton
I think I would have liked The Raven Boys if I had read it in print, but at least partially because of the narration by Will Patton it skyrocketed to one of my favorite books of the year. He has a smooth, sweet southern voice that fits in perfectly with the Virginia mountain setting.
–Leslie Fannon
_________________________
Sign up for our newsletter to have the best of Book Riot delivered straight to your inbox every two weeks. No spam. We promise.
To keep up with Book Riot on a daily basis, follow us on Twitter, like us on Facebook, , and subscribe to the Book Riot podcast in iTunes or via RSS. So much bookish goodness–all day, every day.