In an interview on PBS' Art 21, artist Richard Serra describes the stringent restraints he assigned himself in his early work. To ensure a sole focus on the creative act and "to divorce [process from] the psychology of what [he was] making" and from "any after-image" of the eventual product, Serra wrote out a list of two-word phrases to guide his work. As you read the following excerpt from this list, imagine an artist contemplating the shaping of steel: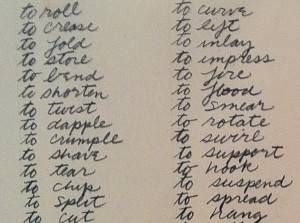 A recent New York gallery exhibit of Serra's early work–governed by the list–featured rubber models, tightly rolled metal, and steel plates weighing several hundred pounds balanced like a house of cards. Here were the not so modest beginnings of Serra's vision, which would later forge massively curving, space-bending structures. Serra's resistance of metaphor and his continuous effort to invent new ways of seeing his work so as to avoid anything in his process "that's just a reflex action" has led him to create giant steel forms that are essentially abstract despite their very concrete substance and scale, forms that deepen our experience of ourselves as beings with mass and shape moving through a very physical world while at the same time seeking the inarticulate spiritual something of art.
For Serra, art-making is a central and defining act. For many of us who contribute to and follow Book Riot, reading is similar, an action absolutely central to our lives. But why? Why do we read? Using Serra's two-word model, here are some first-thoughts:
for entertainment to learn to discover to escape to laugh to cry for thrill for comfort to remember to see to know to be more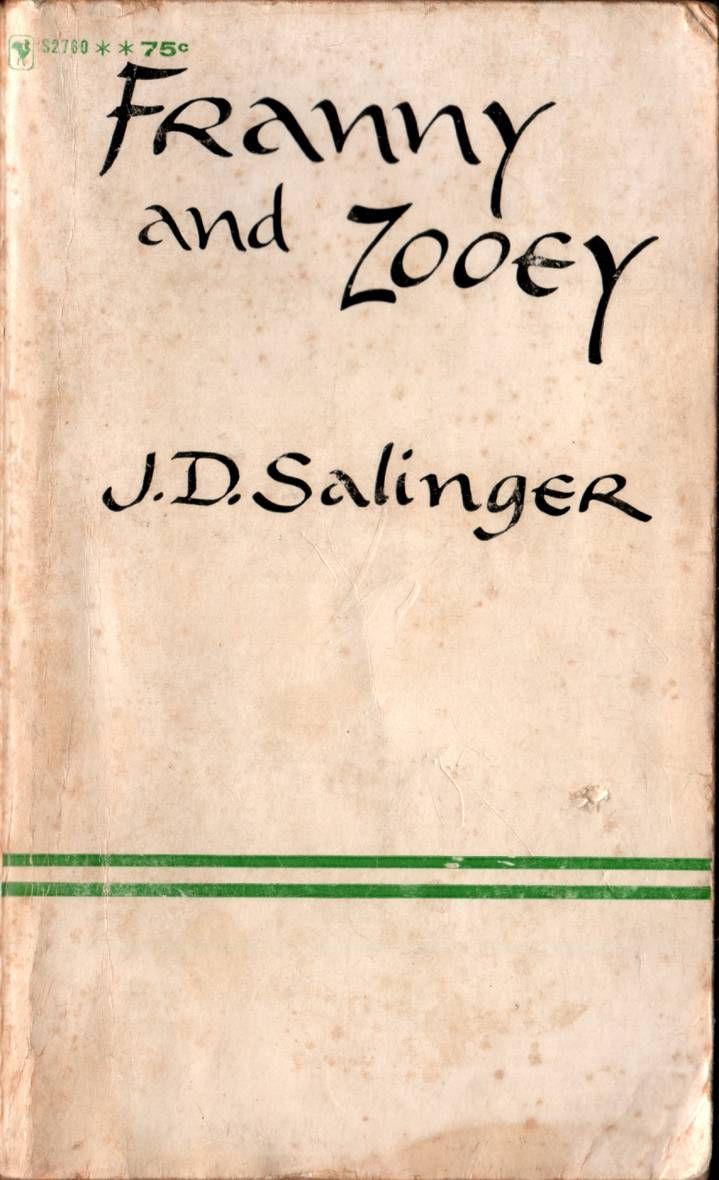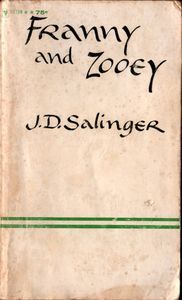 My reading life recently led into J.D. Salinger's Franny and Zooey, a book given to me twelve years ago that I picked up for the first time only a couple weeks back, mainly because it was small and I wanted something short for a long subway ride. It's Salinger: the 1950s, a very WASPY Ivy League Saturday, and time enough before the Yale game for martinis and frog legs and untouched chicken salad shared between two privileged, angsty college students. Arguing with her boyfriend, Franny describes what makes a real poet:
If you're a poet, you do something beautiful. I mean you're supposed to leave something beautiful after you get off the page and everything . . . All that maybe the slightly better ones do is sort of get inside your head and leave something there, but just because they do, just because they know how to leave something, it doesn't have to be a poem, for heaven's sake. It may just be some kind of terribly fascinating, syntaxy droppings.
Here we have the beginnings of a reader's mission statement. Franny wants to be left with something beautiful, and not something that touches only her mind. Using Serra's two-word structure, the Why guiding Franny's reading might be phrased: For Beautiful.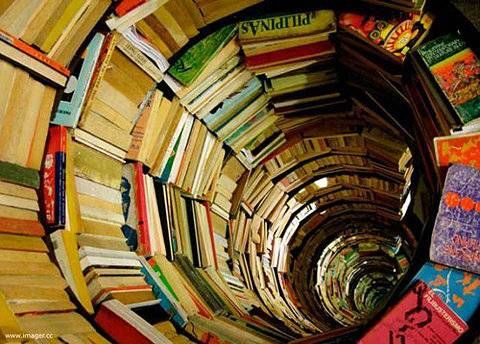 This spring, before sipping martinis and arguing poetry with Franny and Lane, I wandered the infinite stacks of a Borges library and then the chaotic streets of 1960s Haight-Ashbury with Joan Didion. This week I'm hopping the islands of the Malay Archipelago with a quirky band of outcasts in the Dutch colonial days of Joseph Conrad's Victory. What to make of this journeying? What exactly am I looking for when I walk the shelves at my local bookstore or as I click together one more Amazon shopping cart?
My two-word answer came most clearly this past week. I was on vacation in coastal Carolina when I headed to a movie theater for The Great Gatsby. Feeling far from my Brooklyn neighborhood after too many short car trips around a Southern town replete with mossy trees and wide verandas, in the numbed haze that comes after consecutive days lounging in ocean-side sunshine, then suddenly surrounded by 1920s Long Island summer in big-screen 3-D, I lost my sense of place. Near the movie's climax, I felt it—maybe as long as a second or two–and I had to think hard: Where am I?
Yes, it was a movie and not a book, but my momentary sense of complete immersion in a world-removed and yet absolutely real was surely rooted in reading and rereading Gatsby. It was a feeling born all those now overlapping previous days and nights at various stages in my life spent with Nick Carraway. It's the same feeling that has me looking forward to another long subway ride later today when I'll be back with Conrad's Axel Heyst in the about-to-be seriously-violated isolation of Black Diamond Bay. It's one reason I read, for that mysterious merger of a forward-moving plot with the supernatural ability to truly linger in a moment absent the press of time.
So what are my two words? How to phrase the opportunity to imagine myself into something that exists for me alone when I sit down with the right book, a something created and inhabited by people with thoughts and feelings not impossibly different from my own, and through some word-magic to become more aware of myself as someone real living in the space and time of a particular here and now, what I want when I lift back the cover: A World.
_________________________
Sign up for our newsletter to have the best of Book Riot delivered straight to your inbox every two weeks. No spam. We promise.
To keep up with Book Riot on a daily basis, follow us on Twitter, like us on Facebook, , and subscribe to the Book Riot podcast in iTunes or via RSS. So much bookish goodness–all day, every day.