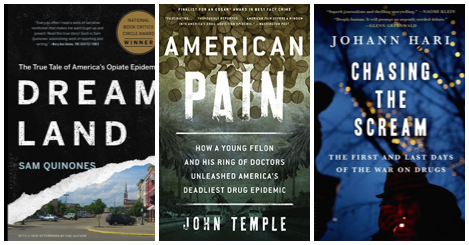 Nonfiction
The American Opioid Crisis: A Reading List
This content contains affiliate links. When you buy through these links, we may earn an affiliate commission.
For several years now, the news in my home state of Kentucky has featured one consistent, depressing theme: addiction to opioids and heroin is everywhere, and it's claiming lives of at an alarming rate. In fact, the day I started writing this, police in my small county responded to nine heroin overdoses in 24 hours.
I did a little digging and discovered (courtesy of the Center for Disease Control) that Ohio, West Virginia, Pennsylvania, Florida, New Hampshire, and Massachusetts have seen year-over-year drug-related deaths (mostly as a result of heroin or opioid overdoses) similar to Kentucky's. Nationwide, more than 33,000 people died from misuse of opioids last year.
This isn't a new problem. Legislators in Kentucky (focused largely on the state's eastern third, where its poorest residents live) have spent much of the last decade combating the epidemic, only to watch it go from bad to worse.
Sam Quinones' book, Dreamland, traces the crisis back to its roots and, in doing so, helps explain exactly why my state — and so many others — have found themselves unable to end what seems like a never-ending battle. It's an incredible book, thoroughly researched, sharp-eyed, and easy to follow, even as it weaves together the stories of DEA agents, doctors, dealers, addicts, and pharmaceutical companies into a single, heartbreaking narrative.
Dreamland, by turns, saddened, enraged, and frightened me. There's no question that it's a difficult read, but if you want to understand how opioid painkillers — and then, as a result, heroin — exploded into a public health crisis in little more than 15 years, it should be your starting point.
Where you go from there depends upon which angle of this tragedy you want to ("want" being a relative word in this case, of course) confront next. I've compiled a reading list to help out.
Hillbilly Elegy by J.D. Vance
If you read my thoughts about Hillbilly Elegy here, you may be surprised to find it on any list that I've created. There's no question that Vance's book, and some of the political conclusions he reaches in it, are problematic. There's also no question that the best parts are of it are the lengthy sections where Vance confronts the personal trauma that addiction inflicted upon his family and the communities in which he grew up. It's a painful but honest portrait of the far-reaching affects that this particular addiction crisis has had, and a reminder that, unlike this book's author, most people don't escape it.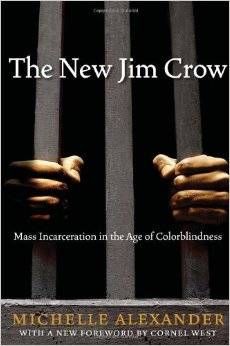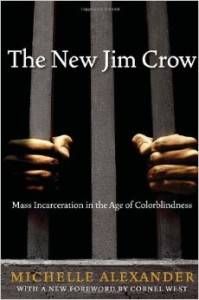 The New Jim Crow by Michelle Alexander
Something that's notable about the current opioid epidemic is how differently the media covered, say, the crack epidemic in the '80s and '90s, and how differently legislators treated the two crises.
The white suburban heroin and pill addicts highlighted in Dreamland are viewed as victims of a rogue pharmaceutical industry and medical practitioners content to ignore the warning signs of addiction, whereas black urban crack addicts are dangerous, irresponsible criminals. Alexander's book exposes the inherent racism of the United States' drug war and details how it has fueled mass incarceration and disproportionately targeted people of color, despite higher instances of drug use among whites.
American Pain by John Temple
Whereas Dreamland does an excellent job of weaving together a wide variety of the opioid crisis' many players, but American Pain takes a deep dive into just one: the runners of a Florida pill mill that operated from 2008-2010, where weak regulations and a complete disregard for medical ethics made its owners massive amounts of money while leaving addiction and death in its wake.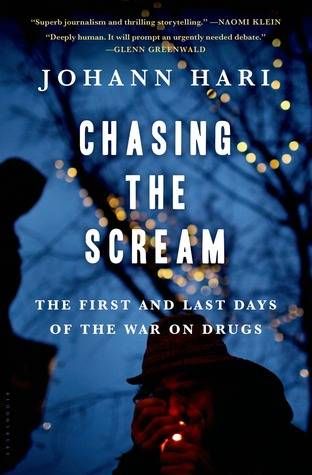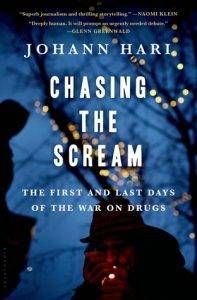 Chasing the Scream by Johann Hari
Hari, a former writer for The Independent, takes a broader view, examining the far-reaching effects of the war on drugs and makes the case for reversing a number of drug policies that he argues are directly responsible for many of its tragedies. As with most of the books on this list, Chasing the Scream is as likely to make you angry as anything else, but it does a great job of illustrating just how complex a web exists between drug users, drug laws, and drug companies worldwide.