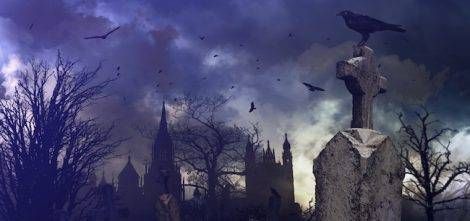 This content contains affiliate links. When you buy through these links, we may earn an affiliate commission.
I will read any old garbagey picture book in the name of holiday celebrations because I am fucking festive, but you don't have to be like me. You can be efficient af and narrow your creepy seasonal reading down to the following seven stalwarts:
I will read Goodnight, Goon any dang night of the year because it is SO AMUSING and, like, the meter is excellent (pay more attention to your meter, people writing children's books that I am then expected to read aloud). This book is a million times better than its virulently-colored antecedent.
A bowl full of mush is a hell of a drug.
Monster Trouble – Lane Fredrickson
Tiny adorable girl is plagued with nighttime monsters, setting inventive and hilarious traps for them until she accidentally discovers that they HATE BEING KISSED.
Cinderella Skeleton – Robert D San Souci
I want to side-eye this one because its literally just a retelling of the Cinderella story, with all its attendant patriarchal grossness and exactly zero spin, but AH ME the illustrations are such a good mix of ethereal and disgusting and it is FUN TO READ OUT LOUD.
The 13 Nights of Halloween – Guy Vasilovich
Super fun play on the 12 days of Christmas. I laughed for longer than is necessary to discuss over the 3 baseball bats.
This is a triumphant pun, admit it.
This book is jussssst creepy enough, with its 'gate that no one opened' and 'door that no one knocked on,' and its homey illustrations gone slightly ragged.
The Closet Ghosts – Uma Krishnaswami
AUGH the illustrations on this one are so adorable. PLUS this book is like one of those multipurpose tools: you can whip it out for Halloween (because ghosts) but also after a move (maybe not before a move because then your kid is gonna be like, moving = closet ghosts), or, like, Fears In General: The Fighting Thereof.
Bone by Bone: Comparing Animal Skeletons – Sara Levine
Children's non-fiction at its FINEST. Every fact you ever wanted to know about bones, and none of the ones you didn't. Turn all those cheap dollar store skeletons lying around into some LEARNING TIME.
Biology, specifically!
What spooky picture books do you actually enjoy reading to your kids?