The 50 Best Memoirs of the Past 50 Years: The List List #356
"The List List," a weekly roundup of the best bookish lists from around the web, is sponsored by Dynamic Dames by Sloan De Forest.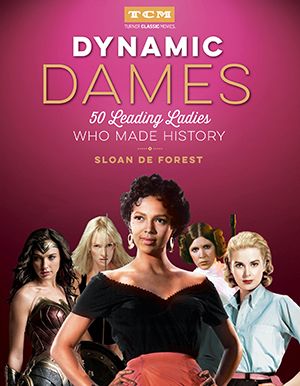 Celebrate 50 of the most empowering and unforgettable female characters ever to grace the screen, as well as the artists who brought them to life! Through engaging profiles and more than 100 photographs, Dynamic Dames looks at some of the most inspiring female roles in film from the 1920s to today. The characters are discussed along with the exciting off-screen personalities and achievements of the actresses and, on occasion, female writers and directors, who brought them to life. Among the stars profiled are Audrey Hepburn, Josephine Baker, Barbra Streisand, Julia Roberts, Meryl Streep, Gal Gadot, Emma Watson, and many more.
---
at Brightly, 12 Kids' Books That Help Promote Healthy Habits
at Bustle, 9 Scary New Books for Your Campfire Reading
at Buzzfeed, 5 Books We Couldn't Put Down in June
at ElectricLiterature, 10 Books with Nameless Narrators
at Goodreads, 32 of the Buzziest New Debuts
at The Guardian, Top 10 Books About the River Thames
at LitHub, 5 Sci-Fi and Fantasy Beach Reads
at The New York Times, The 50 Best Memoirs of the Past 50 Years
at Read It Forward, 6 Thrillers That Hinge on Split-Second Decisions
at Riveted Lit, 11 Books Ripped Straight from the Headlines
at Tor, 11 Unique Uses of Telepathy in SFF
at Washington Post, 9 Summer Thrillers for Your Beach Bag