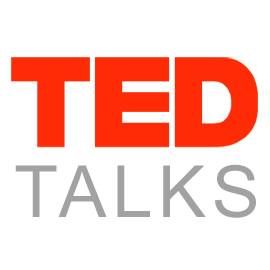 Fiction
The 5 Best Literary TED Talks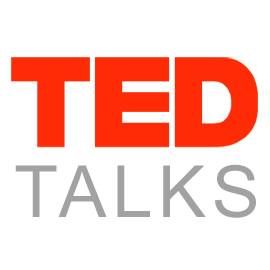 If you go on the TED Talks official website, things get overwhelming pretty quickly. There are 1,338 videos total listed on the site. And most of these videos are fifteen to eighteen minutes long. That's a lot of videos to go through when all you want to do is watch authors. So instead of making YOU go through all these videos, I went through a bunch and am going to grade with a red pen right here and now. Some of the authors get A's! And some… don't. Let's do this.
Elizabeth Gilbert: "A New Way to Think About Creativity"
[youtube]https://www.youtube.com/watch?v=86x-u-tz0MA&feature=relmfu[/youtube]
Even though a bajillion people make fun of Gilbert and Eat, Pray, Love all the time (haters gonna hate), Gilbert is an author and thinker one-hundred percent deserving of respect, and she proves it here in a thoughtful and profound talk about the nature of inspiration and how artists should look to the Greeks when it comes to handling both overwhelming success and crushing failure. The talk is a little hippie trippy, but not so hippie trippy that if you yourself are not trippy or a hippie, you won't still be able to benefit from watching. If you haven't seen the video, just stop reading this and click the play button NOW.
GRADE: A+
Billy Collins: "Everyday Moments, Caught in Time."
[youtube]https://www.youtube.com/watch?v=ddw1_3ZVjTE[/youtube]
This is not your average TED Talk. Billy Collins, former Poet Laureate, and my husband in a previous life, shows five animated videos Sundance produced interpreting five of his poems and discusses the nature of being a poet in between these shorts. On the one hand, there's no big, crazy revelation in this talk a la Elizabeth Gilbert, and that's a TED Talk minus. On the other hand, all of the shorts were terrific, and each of Collins' poems contains tiny revelations worthy of the TED. All in all, if you have fifteen minutes where you want to f— around on YouTube, this is absolutely worth f—ing around with.
GRADE: A
Tracy Chevalier: "Finding the Story Inside the Painting"
[youtube]https://www.youtube.com/watch?v=nCg2NcGYu34[/youtube]
Chevalier talks about how she came up with the inspiration for her novel Girl With The Pearl Earring based on the famous Vermeer painting. The backstory is interesting enough, but then we go on to talking about paintings she did not write novels about, and I'm less invested, and then the other examples didn't really tie back into a whole the way I wanted them to. If you want to watch up to the end of her Pearl Earring talk and then peace out, I'm giving you permission to do that.
GRADE: B
Amy Tan: "Where Does Creativity Hide?"
[youtube]https://www.youtube.com/watch?v=8D0pwe4vaQo[/youtube]
I'm not sure whether to give this TED Talk a C- or an A. It's quite scattered and random. And you can do three minutes of scattered and random. Maybe even six or seven? But twenty-four minutes? TWENTY-FOUR? No. No, no, no. However, within the scattered and random is a lot of beauty and insight. But there's just not enough throughline or point. I'm giving this a C, but the kind of C you give to the smart kid who got the assignment wrong, a C you give to a person you know should get an A if they take the time to redo the assignment.
GRADE: C, I just told you this.
Doris Kearns Goodwin: "What We Can Learn From Past Presidents?"
[youtube]https://www.youtube.com/watch?v=vgGmnHHlIXo[/youtube]
Let's bring it home strong. Presidential biographer Doris Kearns Goodwin delivers a sharp, engaging, and ultimately moving TED Talk about what she has learned from the lives of presidents and how she has applied these lessons to her own life. She gives us a pretty great equation for living, in addition to some great stories about Lincoln and LBJ.
GRADE: A