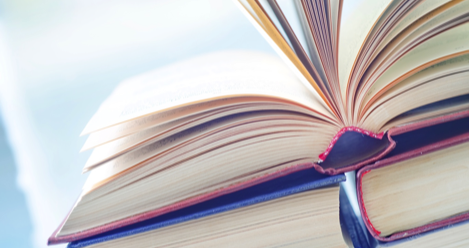 This content contains affiliate links. When you buy through these links, we may earn an affiliate commission.
Like most of you, I have read so many books in my lifetime that there is no way I could narrow my favorites down to just one list. I honestly don't think there is even that one book that I could call my all-time favorite. Some of you may be able to do that but for me that's sacrilegious. Since I was a child back in the retro 1990s, I have had a fascination for books and libraries. When money in our home was scarce, my family and I could always count on our public library to provide us with an abundant amount of books to keep us busy forever. I can't name my favorite books but I can tell you the best books I read in my youth that led me to love books more than just anout anything in this world. Let's go old school and feel nostalgic for a bit.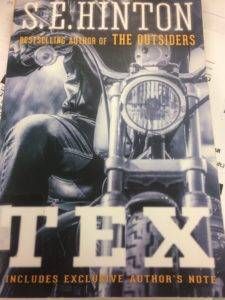 Tex by S.E. Hinton
Pretty much anything by S.E. Hinton stays golden (see what I did there?) forever but I will always remember reading TEX before I read The Outsiders, Rumble Fish and That Was Then, This Is Now. Being from Texas, the title stuck out right away. It was not until I started reading the book that I realized Tex was a teenager living in Oklahoma. Bummer! I can remember roaming the aisles of the local public library and coming across this book. I can say that I enjoyed this book more than I enjoyed The Outsiders because it contains the typical Hinton themes (orphans, poverty, loners) but this book just has more of a feel-good story to it. There are some dark and morbid parts in the story but you find yourself rooting for Tex in a more empathetic way. He seems more real and believable, which many young adults and teens can relate to. I fell in love with this book and I can admit that it was very hard for me to return it to the library. I highly recommend this book. I guarantee you it will not disappoint.
Danny the Champion of the World by Roald Dahl
Roald Dahl is a legend! Chances are, you have read many of his books or have at least heard of them (shame on you if you have not actually read one). He is the author of classics like The BFG, Matilda, Charlie and the Chocolate Factory, The Witches and so many others. These books are all great but Danny the Champion of the World is by far my favorite. Danny is a young boy who loves his life. His best friend is his father William and they live out of their Gypsy caravan traveling the countryside. William makes money fixing cars for a living but he is also hiding a secret that Danny is unaware of. What could that secret be? Local magnate, Mr. Victor Hazell hosts a local pheasant shooting contest once a year and Danny plans to sabotage the shootout with his father's help. Mr. Hazell is a nasty man who only cares about himself and his riches. Will Danny and his father succeed? You will have to read the book to find out. Given that I had a great, loving relationship with my father, it was easy for me to fall in love with this book. This is a must read.
Bridge to Terabithia by Katherine Paterson
The Bridge to Terabithia (2007) movie was okay but it does the book no justice. I remember reading this book in the confines of my childhood home and finishing it in one sitting. Not only did this book win the Newberry Medal but it ranks 8th on the most commonly challenged books from 1990-1999. Now that is a bad-ass book! This book is about two lonely children (I picture My Girl for some reason) who create a magical kingdom to escape their confusing, troublesome lives. They dub this kingdom Terabithia and they rule over it as monarchs. But then tragedy strikes and life, as well as their kingdom, will never be the same again. This book is the prototypical destination imagination book. It provides solace and a safe haven for all those troubled kids whose lives are less than ideal. I will never forget how much I truly loved this book as a child. This one for sure is a must read.
The Boxcar Children by Gertrude Warner
When I ask others if they ever read The Boxcar Children, they look at me like I'm crazy. Am I the only one who read this series religiously as a kid? The original version was published in 1924 and another version was published in 1942. The series surrounds four orphaned children who eventually make a home out of an abandoned boxcar they come across. They must survive as a family and the oldest of them, Henry, must work odd jobs in the neighboring town to earn money for the group. Unbeknownst to the children, their grandfather is looking for them. He puts out ads in the papers offering a reward for anybody who can help locate them. Their grandfather is a very wealthy man and wants to take care of them. The children think their grandfather is a terrible man, however. They assumed he was a bad man and did not care about them but do not understand that he is actually a good man. This book eventually turned into a mystery series where the children solve mysteries like Harriet the Spy or The Hardy Boys. I remember the local public library having at least twenty of these books so I devoured them and become a Boxcar fan. Maybe I liked the mystery side of the books or maybe I just related to the children in some odd way. Who knows? All I know is that this series is underrated. If you can get your hands on some of these classics then I suggest you do that and get to reading.
Dr. Dredd's Wagon of Wonders by Bill Brittain
This book is amazing! I remember stumbling upon it at my elementary library. I thought I would take a chance on it and it ended up being such a great book that I convinced all my buddies to read it as well. Some sort of curse falls over Coven Tree and its citizens are desperate for happy days. The drought has lasted for far too long, crops are decimated and morale is critical. Along comes Dr. Dredd and his wagon of wonders. Among his wonders is a young boy who is a rainmaker. The town is in dire need of rain so their crops can finally grow. Should Coven Tree make a deal with this strange man who arrived in town or should they continue with their struggles? What the town doesn't know is the dark secret Dr. Dredd is hiding and what his true plans are for the town. This is a dark book but a creepy one that kept me quite entertained.
I credit these books as my favorite from my youth because my love of reading grew from them. They set the foundation for my passion of books and for my future career as a librarian. There are many others that I deeply enjoyed but these will always have a special place on my bookshelf. What books did you fall in love with when you were a young and passionate reader?