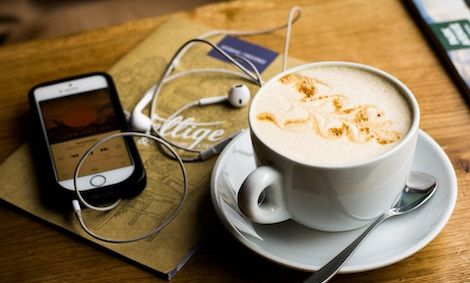 This content contains affiliate links. When you buy through these links, we may earn an affiliate commission.
Each year the Audio Publishers Association honors the best titles in audio publishing for the previous year at a gala awards ceremony. In 2019, the Twenty-Fourth Annual Audie Awards ceremony will be held at Guastavino's in Manhattan on Monday, March 4th. Awards will be given in twenty-four categories including Audiobook of the Year. More information about the awards can be found here.
The finalists in the twenty-four categories have been announced and the lineup is stacked! Competition will be fierce, so may the best audiobooks win! There are too many finalists to list, so I would just like to highlight a few in each category. A full list of the 2019 finalists can be found here. Here are some of the finalists and their category in no particular order:
Audiobook of the Year
An American Marriage by Tayari Jones, narrated by Eisa Davis and Sean Crisden
Newlyweds Celestial and Roy are the embodiment of both the American Dream and the New South. He is a young executive, and she is an artist on the brink of an exciting career. But as they settle into the routine of their life together, they are ripped apart by circumstances neither could have imagined.
The Good Neighbor by Maxwell King, narrated by LeVar Burton
The Good Neighbor, the first full-length biography of Fred Rogers, tells the story of this utterly unique and enduring American icon. Drawing on original interviews, oral histories, and archival documents, Maxwell King traces Rogers's personal, professional, and artistic life through decades of work, including a surprising decision to walk away from the show to make television for adults, only to return to the neighborhood with increasingly sophisticated episodes, written in collaboration with experts on childhood development.
Autobiography/Memoir
With personal stories from his life, Odom asks the questions that will help you unlock your true potential and achieve your goals even when they seem impossible. What work did you put in today that will help you improve tomorrow? How do you surround yourself with people who will care about your dreams as much as you do? How do you know when to play it safe and when to risk it all for something bigger and better?
Small Fry by Lisa-Brenna Jobs, narrated Eileen Stevens
Born on a farm and named in a field by her parents–artist Chrisann Brennan and Steve Jobs–Lisa Brennan-Jobs's childhood unfolded in a rapidly changing Silicon Valley. Small Fry is Lisa Brennan-Jobs's poignant story of a childhood spent between two imperfect but extraordinary homes. Scrappy, wise, and funny, young Lisa is an unforgettable guide through her parents' fascinating and disparate worlds.
History/Biography
Indianapolis by Lynn Vincent and Sara Vladic, narrated by John Bedford Lloyd
Lynn Vincent, the number-one New York Times best-selling writer of Heaven Is for Real, reveals the thrilling true story of the greatest naval disaster in United States history: the sinking of the USS Indianapolis during World War II – and the 60-year fight to exonerate the captain from a wrongful court-martial.
Robin by Dave Itzkoff, narrated by Fred Berman and Dave Itzkoff
From his rapid-fire stand-up comedy riffs to his breakout role in Mork & Mindy and his Academy Award-winning performance in Good Will Hunting, Robin Williams was a singularly innovative and beloved entertainer. He often came across as a man possessed, holding forth on culture and politics while mixing in personal revelations – all with mercurial, tongue-twisting intensity as he inhabited and shed one character after another with lightning speed. But as Dave Itzkoff shows in this revelatory biography, Williams' comic brilliance masked a deep well of conflicting emotions and self-doubt, which he drew upon in his comedy and in celebrated films like Dead Poets Society; Good Morning, Vietnam; The Fisher King; Aladdin; and Mrs. Doubtfire, where he showcased his limitless gift for improvisation to bring to life a wide range of characters.
Humor
Written in her trademark unfiltered and witty style, Robinson's latest collection is a call to arms. Outfitted with on-point pop culture references, these essays tackle a wide range of topics: giving feminism a tough-love talk on intersectionality, telling society's beauty standards to kick rocks, and calling foul on our culture's obsession with work. Robinson also gets personal, exploring money problems she's hidden from her parents, how dating is mainly a warmed-over bowl of hot mess, and definitely most important, meeting Bono not once, but twice. She's struggled with being a woman with a political mind and a woman with an ever-changing jeans size. She knows about trash because she sees it every day – and because she's seen roughly one hundred thousand hours of reality TV and zero hours of Schindler's List.
From the elections of Barack Obama and Donald Trump to the tragic events of Ferguson and Charlottesville, the subject of race has come to the forefront of American consciousness. Legendary satirist D. L. Hughley offers his own cutting observations on this contentious issue that continues to traumatize the nation, a wound made more painful by the ongoing comments and actions of the 45th president. Hughley uses humor to draw attention to injustice, sardonically offering advice on a number of lessons, from "How to make cops feel more comfortable while they're handcuffing you" and "The right way to wear a hoodie" to "How to make white food, like lobster rolls" and "Ten types of white people you meet in the suburbs."
What was your favorite audiobook of 2018?