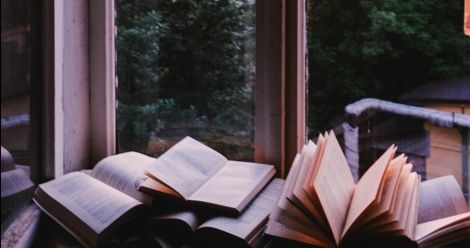 The 100 Most Important Books of the 2000s: Critical Linking, September 18
Sponsored by The 7 ½ Deaths of Evelyn Hardcastle by Stuart Turton.

---
But what if you could start a canon from scratch? We thought it might be fun to speculate (very prematurely) on what a canon of the 21st century might look like right now. A couple of months ago, we reached out to dozens of critics and authors — well-established voices (Michiko Kakutani, Luc Sante), more radical thinkers (Eileen Myles), younger reviewers for outlets like n+1, and some of our best-read contributors, too. We asked each of them to name several books that belong among the most important 100 works of fiction, memoir, poetry, and essays since 2000 and tallied the results. The purpose was not to build a fixed library but to take a blurry selfie of a cultural moment.
Check out the full list—what would you add?
---
Amy Pascal's Pascal Pictures has acquired Ayesha at Last, a Muslim romantic dramedy novel by Uzma Jalaluddin. Eric Fineman and Isabel Siskin will be the execs shepherding it. The novel, which was published in Canada and will debut in the U.S. next year, is a present day retelling of Pride and Prejudice set in a Muslim community in Toronto.
We U.S. readers will have to wait until 2019 to get our hands on the book.
---
Connie Perry, the president of the trustees of the Morgan County Public Library in Berkeley Springs, W.Va., said Friday afternoon by phone that her town library will carry Bob Woodward's "Fear."
Perry said the library board did not know that the library director had refused to accept a donated copy of "Fear" until the issue was raised in media reports.
The director of the Berkeley Springs library originally said they don't carry Fear, and wouldn't answer questions about her decision.