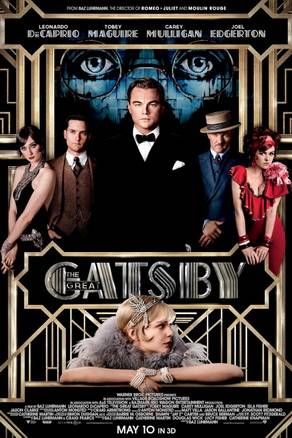 Classics
The 10 Gatsby Features You Should Actually Read
The Internet has been all abuzz with The Great Gatsby this week. It's amazing what a big budget movie with lots of big names attached will do for a book's popularity. Go figure. We've waded through the offerings, and come up with a list of 10 posts that are actually worth your time.
THE MOVIE
There isn't a lot in the movie section because I don't think reading a bunch of tepid reviews is really a productive use of anyone's time. Here's a sampling of what articles stood out to me.
The F. Scott Fitzgerald Songbook (WSJ)
This article gives a very detailed and well-reasoned argument for why a rap and hip-hop soundtrack is not suitable for Fitzgerald's work. And it's not just because he has something against Jay-Z.
"The Great Gatsby": Debauchery in Disneyland (Salon)
Sure, it's a less than favorable review of the movie, but it's an amusing one. O'Herir argues that Baz Luhrman took a story that was already larger than life and made it too big.
THE BOOK
Like I said, it's really funny how a movie will make people interested in a book.
Why Haruki Murakami Translated The Great Gatsby (Galleycat)
Murakami explains his intensely personal connection to the novel and how that translated to the page. Galleycat embedded the essay at the bottom of their post, so you don't have to make due with just a long quote.
Schulz: Why I Despise The Great Gatsby (Vulture)
This post from Schulz got a lot of attention when it first appeared, much of it negative. She hates the book, as do a lot of people (myself included), but that's not the problem. It's her reasoning. Judge for yourself.
Nick Carraway is gay and in love with Gatsby (Salon)
This article is another one that presents a very clear and well-researched argument to support its premise, which is exactly what the title suggests. Nick is into Gatsby. I buy it.
Will The Real Great Gatsby Please Stand Up? (Smithsonian)
Laskow examines the novel to see just how much of Fitzgerald's life made it into the book. There are private investigators and everything.
Five Reasons 'Gatsby' is the great American novel (USA Today)
They present a pretty reasonable argument for why Gatsby outshines works like To Kill a Mockingbird, Moby Dick, The Adventures of Huckleberry Finn, or The Sound and the Fury. I don't agree, but they make a good case.
Vinny Chase and a weaponized hat: 9 alternate universe takes on The Great Gatsby (AV Club)
The AV Club has put together a nice little rundown of the ways that Gatsby has been re-imagined in the 21st century, including an NES style video game.
Was the Great Gatsby Broke? (NY Magazine)
Kevin Roose breaks down Gatsby's finances. He doesn't run at as much of a deficit as the US government, but he doesn't exactly have money in the bank, either.
How Much Would it Cost to be the Great Gatsby? (My Voucher Codes)
And, finally, an infographic from a coupon website in the UK that explores what it would cost to live like Gatsby in today's economy. They arrived at a different figure than NY Magazine, but I think we all see that living Gatsby-style is not exactly economically sound.
_______________________
Sign up for our newsletter to have the best of Book Riot delivered straight to your inbox every two weeks. No spam. We promise.
To keep up with Book Riot on a daily basis, follow us on Twitter or like us on Facebook. So much bookish goodness–all day, every day.