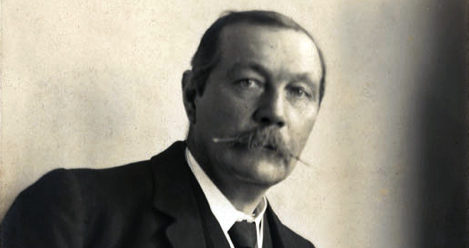 That Time Arthur Conan Doyle Helped Solve a Real Murder Case: Critical Linking, June 25
Just for Book Riot readers: sign up for an Audible account, and get two audiobooks free!
---
It was one of the most sensational crimes—and most scandalous wrongful convictions—of the 20th century, a case that would be known as the Scottish Dreyfus affair. It involved a savage murder, stolen jewels, an international manhunt and a wily maidservant who went to her grave knowing far more about the killing than she would ever disclose.
Doyle's life was the strangest life.
---
And although I am on track to reach my goal by the end of the year, I still feel like I haven't read quite as much as I would have liked to. And Goodreads, which hosts their own hugely popular reading challenge, seems to know exactly how I — and maybe a bunch of my fellow bibliophiles — am feeling right now. I want to make it a priority to read more often, and I would love to smash a decent chunk out of my current TBR stack this summer. So they recently published a blog post titled Hot Reading Challenge Tips from Pros Who Read More Than 100 Books a Year and there was one piece of universal advice: stop finishing books you don't like. Is your mind totally blown? Because mine was.
I know this is key, but regular reminders are useful because I never learn.
---
Stratford-upon-Avon is usually thought of as the birthplace of Shakespeare, but perhaps in the future it will be known as the birthplace of our greatest accidental machine poet: an RFID-based book scanning machine that turns returned titles into verse.
Save your check-out receipts and create a spine poetry journal!