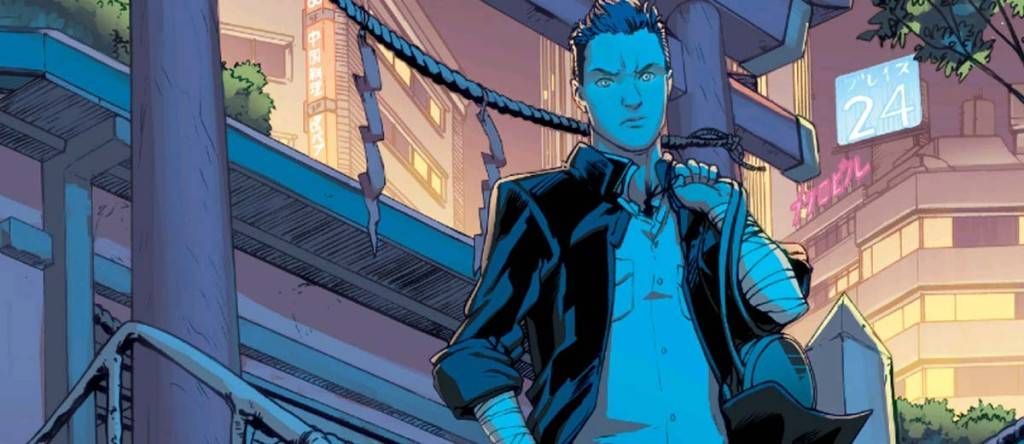 That One Issue: Wayward #2
Trigger Warning: This post contains scenes of self-harm and cutting.
Rori's a badass, but she hasn't had the easiest life. Her parents split; her father lives in Scotland Ireland and her mother lives in Japan. Rori has to move to Tokyo to live with her mom and confront cultural differences, changing schools, and being the only redhead (accused of dyeing her hair, and reprimanded for standing out). Additionally, she's just figured out that she can see energy and fight mythical creatures.
The comparisons of Wayward by Jim Zub & Steve Cummings to Buffy, the Vampire Slayer are not off-base, but there's a generational gap. Though at her core, Buffy cares about saving the world, there's still something about her attitude that embodies the apathy those of us who came of age in the '90s are frequently accused of. Buffy, too, lives with her single mother and kicks the asses of all kinds of Big Bads.
But by issue #2 of Wayward, we begin to see that Rori, maybe, cares too much. (Who among us didn't as teen girls?) "When will I stop being afraid?" she asks herself. "Gotta focus…focus on something real…stop my head from spinning…make my mark….and get through another day." Abruptly, unexpectedly, we see her in a bathroom stall, where she has gone to self-harm. She calls the cutting "my little curse." To her reflection, she says, "You're a real piece of work, Rori Lane."
Now, some people had problems with this scene, saying it was exploitive, that it promoted self-harm, or was, essentially, done "just for attention." That last sounds familiar to anyone else who's ever dealt with Rori's little curse. Sure, cutting may be destructive—and it's easy to dismiss if you don't let your empathy switch be flipped—but it serves her character as a release and reveals to us, the readers, exactly how big a toll being a Chosen One can take on a teenager. If you've watched Buffy, you'll recall how she felt when (spoiler alert) her friends brought her back from the dead (she wasn't at all sure how she felt about that, if she was glad or angry to have been deprived of the peace).
It may seem like all witticisms and ass-kicking, but being a teenager held responsible for fighting the forces of evil with only a small team and little-to-no outside support is actually much more difficult than all of that. Trying to figure out how the hell to grow up is hard enough on its own, and I literally always love monsters and personal monstrousness as metaphors for that. That's why I love Wayward.
[Editor's note: We accidentally said Rori was part Scottish, when she's actually part Irish.]
____________________
Follow us on Instagram for more comics fun.