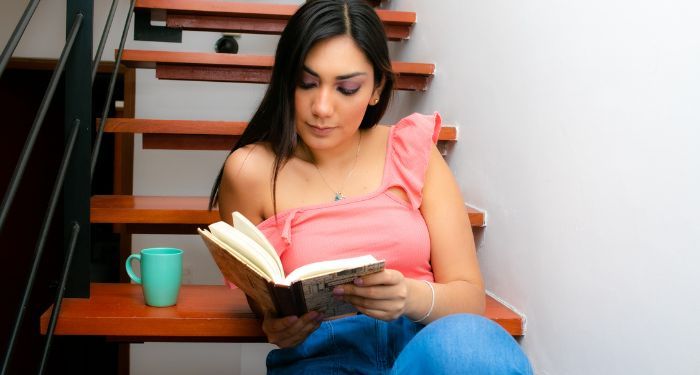 Lists
A "That Girl" Reading List for Your Hot Girl Summer
This content contains affiliate links. When you buy through these links, we may earn an affiliate commission.
That Girl gets up at 6 a.m. She drinks green smoothies and gets her steps in every day. She doesn't tolerate toxic people and knows her own value. That Girl knows what her goals are and is working to achieve them. Her Instagram feed has a theme she sticks to, and her Pinterest boards are full of glowing skin, travel ideas, and organization hacks designed to make her life easier and prettier at the same time. Her vlog-style TikToks show her drinking tons of water, going through her ten-step skincare routine, lighting a candle in the evening with the windows open.
I think it's important to acknowledge being That Girl is impossible, really. We're all going to forget to take our vitamins or fail to stay out of drama or leave our journals untouched for months. Trying to be that perfect can get toxic if you're not careful. But there are many, many ways you can get closer to a better version of yourself, which is the whole point! Going to therapy, increasing your water intake, partaking in some self-reflection, or taking the time to map out your five-year plan are all great first steps.
If you're not sure where to start, here are 10 books to read to become That Girl.
---
If you're on a That Girl productivity kick, here are 9 of the best productivity books for when you're mentally exhausted! But, if you're more into the self-care aspects of That Girl, try these self-care books for anxious times.