This content contains affiliate links. When you buy through these links, we may earn an affiliate commission.
I've written about my love of Harper Lee before on Book Riot, and when I saw the tweet that she had passed away, I gasped out loud. It was one of those things where you know that eventually, it's coming — she was 89 and in frail health — but you don't really ever think it's actually going to happen. Although maybe that's true about the death of anyone you love, since it's something I've returned to again and again, when people die.
I read To Kill a Mockingbird in high school, like so many other people. But I read lots of people in high school — Joyce Carol Oates, Zora Neale Hurston, Shakespeare, Carson McCullers — and though I loved many of them, no one quite enthralled me like Ms. Nelle Harper Lee. At the time, I loved writing and dreamed of becoming a writer, but that wasn't a "practical" career choice, so it was relegated to a "hobby." Lee's descriptions of Maycomb, and the antics of Scout, Jem, and Dill captured my heart and imagination, and let's be honest — what tomboy doesn't see themselves in Scout? Like Jo March, she's one of those female protagonists that we tuck away into our selves, and carry with us well into adulthood, if not forever.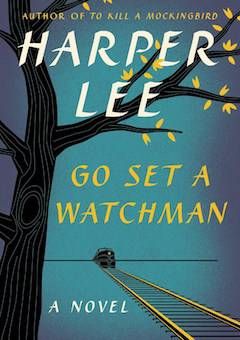 Last summer, when Go Set a Watchman came out, I was apprehensive, but was the first in line that morning at my local bookstore to pick up my pre-ordered copy. I devoured it in one day, and to my relief I still loved Atticus and Scout. As a writer, knowing that this book actually came before TKAM only added to my awe of her technique and craft.
Throughout the years, I have often returned to Lee's writing to look at how setting can become a character, to examine how the personal can be transformed into fiction, and many times, simply to enjoy what feels like effortless writing (although the truth was probably far from it). I wrote to Nelle Harper last year, and told her how much TKAM meant to me, as a writer and a person, and shared that if I ever have a daughter, I wanted to name her Harper. To my astonishment, I got a letter back, months later. A form letter, but her assistant wrote a personal note about the naming of my hypothetical daughter. I treasure that note, more so now than ever. When I became pregnant, I nicknamed my baby "Boo," after Boo Radley. Lee always said that though people assumed she was Scout, she always related more to Boo. My child is a boy, so he won't be named Harper (or Scout), but today, his nickname means a little more to me.
Rest in power, Nelle Harper Lee. Thank you for everything. My heart is a little heavier today.