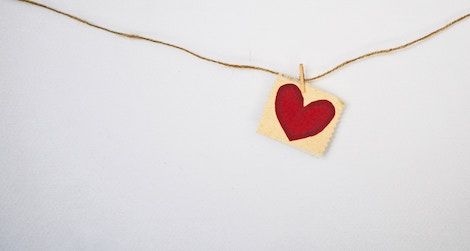 Lists
thank u, next: The Books That Taught Us Love, Patience, Pain
This content contains affiliate links. When you buy through these links, we may earn an affiliate commission.
One taught me love; one taught me patience; one taught me pain…
If you're anything like me, you've been humming Ariana Grande's newest song to yourself since it came out a couple of weeks ago. You might have seen the memes on Twitter, too, where people reminisce about TV crushes – or even TV shows – that have also taught them love, patience, and pain. I asked my fellow Rioters which books have played those roles in their lives. Here's what they said.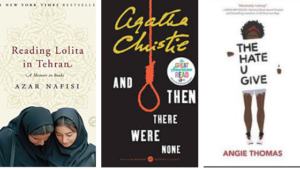 Love:
You want a memoir about oppression, literary analysis, and finding power in the darkness? Then this memoir is for you, about the Iranian Revolution and how books can become our refuge.
Patience:
This is a case where skipping to the end only makes the rest of the book more delicious. Don't read it late at night, though.
Pain:
It took me a while to finish this book because I screamed when the major character death happened.
Love:
I've always loved animals, so E.B. White was my jam as a kid, and this is one of the first books that I can remember really grabbing hold of my heart.
Patience:
At this point I consider myself a HUGE Tolkien fan, and yet, this almost became the only book I ever DNF'd in my life. That goddamn Entmoot, y'all. It's described as having lasted three days, and I felt every tedious minute of those three days just reading about it.
Pain:
When I was a young teen, this book absolutely destroyed me with the gut-punch of a lifetime and taught me that books were not just the generally nice escape havens I had considered them to be.
Love:
From the intriguing opening chapter of the first book in the series, my eight-year-old self was hooked for life.
Patience:
This book in the middle of the series contained a lot of filler. The Quidditch match at the beginning of the book seemed particularly endless.
Pain:
RIP to so many of our favorite characters in the final battle against Voldemort.
Love:
Jerkin's essays and manifestos made me love the skin I'm in even more. When finishing this book I had a refreshed appreciation for black women and all the trial and tribulations we've endured.
Patience:
This book will tear you to pieces from start to finish. Saenz paints such a vivid portrait of these characters struggling with their recovery. Though at times this book made me cry, as these characters start to heal so will you.
Pain:
I've never read a book with characters filled with so much pain as All the Ugly and Wonderful Things. At times I wanted to reach into the book and hug some of the characters and say, "It's going to be okay."
Love:
This wasn't my first romance novel, but it was one of the first ones where I felt like I really saw some of my own struggles on the page, and that is an incredible gift.
Patience:
I don't read much experimental fiction, and when I do I often get discouraged – but this dark, twisted gem of a book drew me in and taught me how to read it, line by line and page by page, and it was so worth it.
Pain:
Heavy
by Kiese Laymon
In resisting the urge to lie and to sugarcoat his own pain, Laymon lays out what it looks like to confront the truth of your own pain, and it is both inspiring and heart-breaking.
What are the books that have taught you love, patience, and pain? Tell us in the comments!