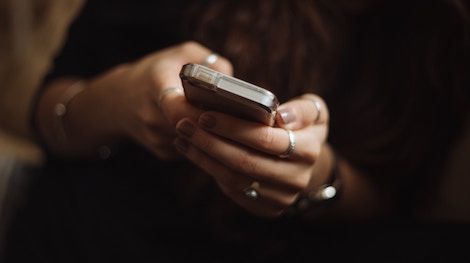 Humor
Texts From Last Night: Reading Edition
This content contains affiliate links. When you buy through these links, we may earn an affiliate commission.
So I stayed in last night to read…and things got wild.
(917): I got kicked out of Barnes and Noble because I put all the copies of Lincoln in the Bardo in the Spirituality section. GEORGE SAUNDERS IS MY RELIGION.
(354): Is it normal for your ears to be ringing the morning after?
(289): I don't know, what did you do last night?
(289): Concert?
(289): Screaming girls?
(354): Six. straight. hours. of. audio book.
(412): I've got to stop reading at night. I woke up this morning covered in Philip Roth pages I'd ripped out in my sleep.
(768): I'm not going to lie, I can't even see straight this morning.
(287): Shit, no way dude. What were you up to?
(768): I got so deep into Sula
(287): That was her name?!
(768): Nah, that's a book by Toni Morrison, I swear it's like 8 point font.
(376): …things are so awkward here. SOS.
(944): Oh god. What's going on? I'm still at dinner but can come after.
(376): I just told my boyfriend that I prefer the movie to the book and he hasn't looked at me in an hour. He's cradling his copy of A Clockwork Orange and rocking back and forth.
(607): I drank so much warm milk, like so much warm milk, that I had to put down Woman in the Window four different times to pee at like, the worst possible moments. FML.
(493): I saw her again at the bar. That's the third time I've randomly seen her in the last week. Library, coffee shop, and now bar.
(716): That's so weird, who brought her out?
(493): She was all alone! It was all I could do not to take her home with me, you know? At this point it feels like fate.
(716): I feel you, but also is it too far that you've personified a book this much?
(493): NEVER. CIRCE I AM COMING FOR YOU!!!!
(215): I woke up this morning with $300 charged on my credit card. I sleep-shopped at Shakespeare & Co again.
(787): I just got banned from the bar for life.
(912): Ummmm. Why.
(787): The bartender said it "wasn't an accident" that I tripped the shot girl with my book.
(787): He was right.
(787): Shot girl told me she didn't like Americanah.