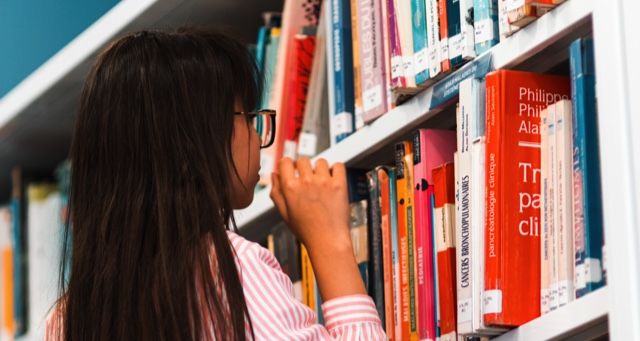 This content contains affiliate links. When you buy through these links, we may earn an affiliate commission.
Tessa Dare is the bestselling author of 25 historical romances. Her books are set in the ever-popular Regency period, and she has a knack for creating fun heroines who defy conventions. In fact, her Spindle Cove series is all about unconventional heroines: it's set in a seaside resort that's something of a haven for women who don't quite fit in, whether they are confirmed spinsters or barmaids dreaming of opening a bookshop.
Tessa Dare books are always delightful. They're full of humor, warmth, and of course, lots of steam. If you're looking for all of that, plus heroines with cool interests (like rescuing animals) and the heroes who find them exasperatingly beguiling, look no further. Here are three Tessa Dare books to get you started!
This is the first book in Dare's Girl Meets Duke series and I think it's tons of fun. The Duke of Ashbury—a delightfully brooding hero just returned from war—needs an heir. So he needs a wife. Emma Gladstone, a seamstress, just so happens to be in the vicinity wearing a wedding dress when he makes this decision. They each devise rules to keep this a classic marriage of convenience, but thanks to some teasing, witty conversation, and a growing attraction, they're soon in danger of turning their marriage into the real thing. This book is both funny and hot. Ash and Emma have a great rapport (did I mention the teasing?), and Dare is so good at making it clear why they fall for each other.
Other books in the Girl Meets Duke series: The Wallflower Wager (the one about the animal lover) and The Governess Game.
If you love Beauty and the Beast retellings (and who does not), this is the one for you. Part of the Castles Ever After series, Romancing the Duke begins with Izzy Goodnight, the daughter of a famed author, left alone and broke after her father's death. Her last hope is a bequest from her late godfather, who seems to have left her a castle. But when Izzy arrives at the castle, she finds that its current occupant—a grumbly, grumpy, nearly-blind duke—isn't exactly willing to move out. He claims that his family castle was sold as a misunderstanding. And the last thing he wants is a practical busybody interrupting his solitary hermit life…but that's exactly what he's about to get.
I think I had a huge grin on my face the entire time I read this book—it's just so delightful. Ransom, the duke, takes the "grumpy romance hero" archetype to a whole new level, and Izzy will not take his shit. Plus, there are all kinds of amusing nods to beloved fairy tales.
Another personal favorite in this series? When a Scot Ties the Knot, which is about a girl who makes up a fake Scottish fiancé…who then actually shows up in the flesh. Also featuring a wandering lobster.
This is book 3 in Dare's Spindle Cove series. Characters do reappear throughout the series, but I don't think the books need to be read in strict order. And this one is a perfect example of why the Spindle Cove books are so entertaining: an unconventional heroine (in this case, a barmaid who loves books) paired with a reluctant groom (a roguish duke whose mother is desperate for him to marry someone, anyone—so he takes her literally and proposes to the serving girl). Griff doesn't really want to get married, and Pauline dreams about opening her own bookshop, not about marrying a duke. She agrees to submit to Griff's mother's "duchess training" and fail miserably. Once that's over, Griff will pay her enough to open her shop and his mother will be off his back. Naturally, their arrangement becomes far more complicated once they get to know each other.
There are several other books in the Spindle Cove series, including A Lady by Midnight and Do You Want to Start a Scandal? (a crossover with Castles Ever After). Plus, Dare has other series, including the Stud Club trilogy (start with book one, One Dance with a Duke) and the Wanton Dairymaid trilogy (how great is that series name?). If you're a historical romance fan, or even a first-timer, you really can't go wrong with Tessa Dare.
---
Looking for more romance along the lines of Tessa Dare books? Check out this list of standalone romance series you can read in any order, unusual historical romances you need to read, and all our other romance posts.