Children's
10 Books We Wish Were Made Into Young Readers Editions
This content contains affiliate links. When you buy through these links, we may earn an affiliate commission.
There has been a flurry of adult non-fiction books being adapted for younger readers, and the reception has been incredible. While some people debate this trend (see this article by the New York Times), I think when the young readers edition is done with care and respect it can be a wonderful, valuable tool for children to be exposed to amazing people and moments in history.
There are many incredible adaptations out there, including I Am Malala: How One Girl Stood Up for Education and Changed the World, Lion: A Long Way Home, Boys in the Boat: The True Story of an American Team's Epic Journey to Win Gold at the 1936 Berlin Olympics, and Hidden Figures. In each of these books, young readers are transported to a culture, a country, or a historic moment that has not been covered in history books. I believe these books create interest and enthusiasm for history and promotes conversation and empathy.
In light of the excitement around young reader editions, there are still many adult non-fiction books that we believe would be excellent adaptations for children and teens. Check out our list of ten books we wish were made into young readers editions and then tell us: Which books would you like to see made into a young reader's edition?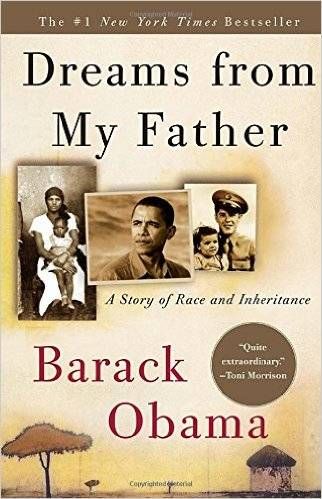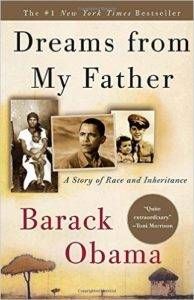 Dreams From My Father: A Story of Race and Inheritance by Barack Obama
If there was a presidential biography that I would want my two daughters to read, it would be this one. I love Barack Obama's gorgeous and honest writing, and I think young readers would appreciate reading about his childhood and how he reconciled his own divided background with his identity as an black American.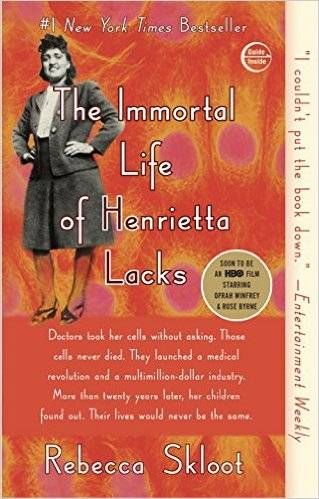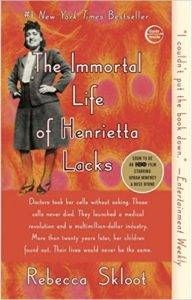 The Immortal Life of Henrietta Lacks by Rebecca Skloot
I was blown away by this book when I first read it a few years ago. The story of Henrietta Lacks and how her cells were taken without her consent in 1951, which then became an important scientific tool in developing vaccines, cloning, and gene mapping, is a fascinating and troubling story of poverty and exploitation. I think most young readers would find this a eye-opening read.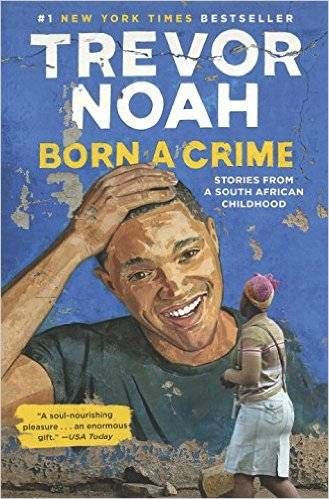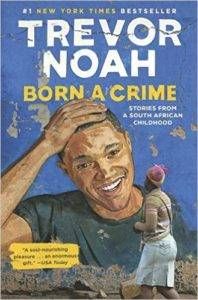 Born a Crime: Stories from a South African Childhood by Trevor Noah
Trevor Noah has a fantastically relatable writing style, and I think young readers would love the stories of his childhood while also learning about post-apartheid South Africa. Whether it be a story about his isolation from other kids due to his mixed race birth, or the stories of his mom chasing him through the streets of his town when he got in trouble, or how he ate caterpillars for dinner because of economic hardship, these are stories that kids and teens would find kinship and understanding with.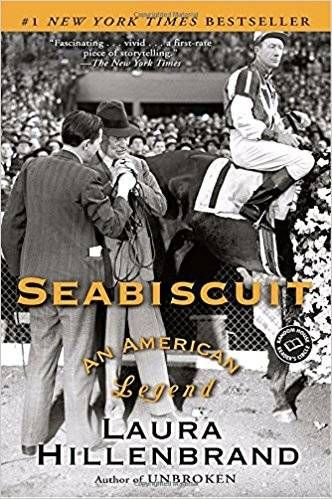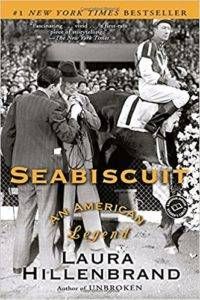 Seabiscuit: An American Legend by Laura Hillenbrand
My daughters are crazy about horses, and when I read Seabiscuit I immediately wished it was available as a young reader's edition so I could read it out loud to them. The story of the troubled horse that became an American sports legend is exactly the story that would suck young readers in and keep them interested until the very end.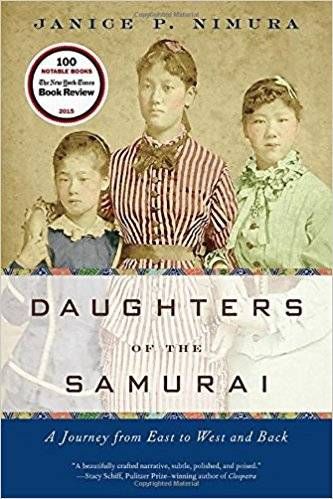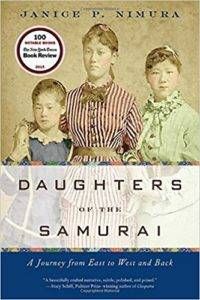 Daughters of the Samurai: A Journey from East to West and Back by Janice P. Nimura
This fantastic book about five young girls sent by the Japanese government to the United States in 1871 to learn Western ways is both compelling and brilliantly written. Three of the five girls grew up as typical American schoolgirls, learning English and Western customs, and ten years later returned to Japan determined to revolutionize women's education. I think young readers of today would love this story of two different worlds, and how the connections we make can impact a whole country.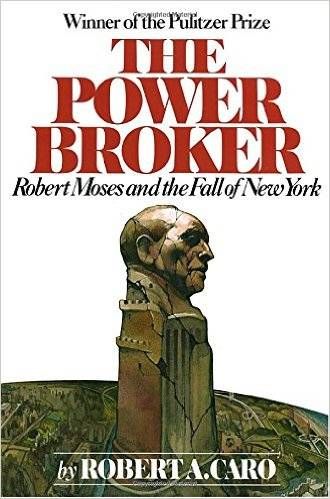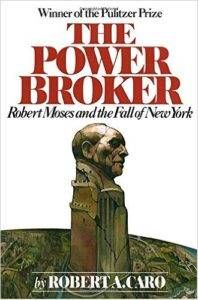 The Power Broker: Robert Moses and the Fall of New York by Robert A. Caro
Disclaimer: I will always love anything Robert Caro writes, and this specific book was the one my husband and I first read together when we dated. (See original post about that here.) Robert Caro has a special gift of making every sentence so inviting and the topic so interesting, and I think all kids would enjoy reading about how Robert Moses consolidated power to become the most influential man in New York.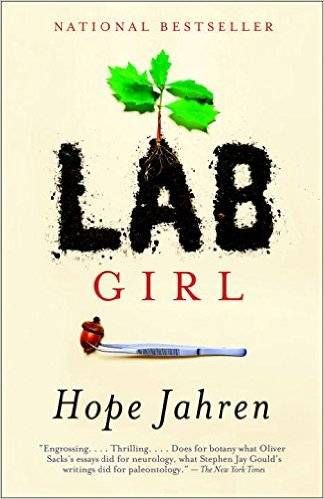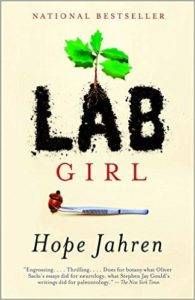 Lab Girl by Hope Jahren
Hope Jahren reminds me of the Calpurnia Tate of the modern world with her interest in trees, flowers, seeds, and soil, as well as her unending curiosity in the world at large. Growing up, she spent hours in her father's college laboratory, learning to perform lab work "with both the heart and the hands". If this was a young reader's edition, I don't think there would be a science kid out there that didn't gobble this right up.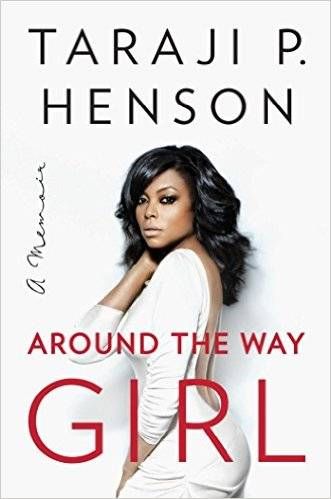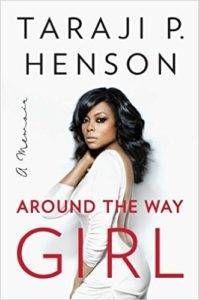 Around the Way Girl: A Memoir by Taraji P. Henson
With the success of Hidden Figures and the increasing awareness of how African Americans are underrepresented in the entertainment industry, Taraji P. Henson's memoir would be so compelling to young readers. Learning about her childhood, the violence that plagued her parents, and how she now experiences life as a single mother, I think her story written for a young audience would be an inspiration for all kids who are beginning to dream about what is possible.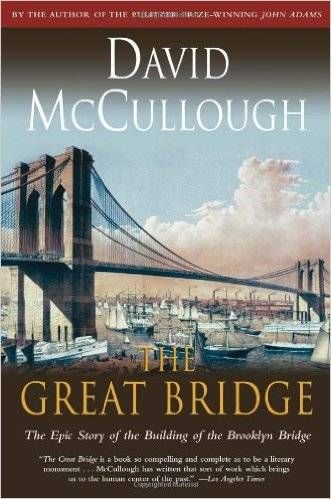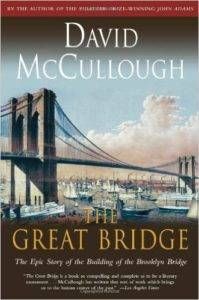 The Great Bridge: The Epic Story of the Building of the Brooklyn Bridge by David McCullough
Every time we pass a bridge, my kids marvel at the architecture and muse about how it's possible that a bridge works. I think they would love a young reader's edition of The Great Bridge, which is a beautifully written book about the origins and the building of the Brooklyn Bridge.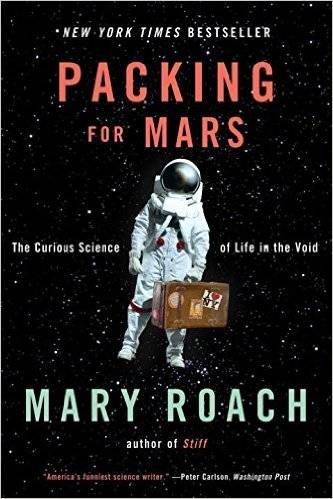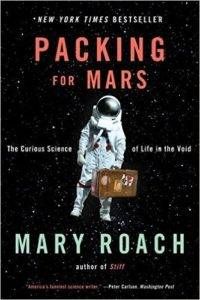 Packing for Mars: The Curious Science of Life in the Void by Mary Roach
First of all, I wish all of Mary Roach's books were adapted for young readers. I mean, don't all kids wonder about what life would be life on Mars, or about cadavers (see: Stiff), or the alimentary canal (see: Gulp)? Mary Roach approaches scientific questions with the curiosity of a child, asking the exact thing that everyone is wondering but might be too polite to say out loud: What happens if you vomit in your helmet during a space walk?