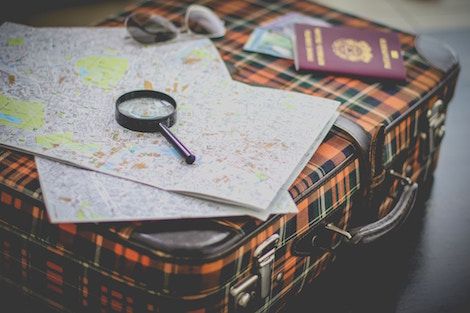 This content contains affiliate links. When you buy through these links, we may earn an affiliate commission.
This "3 On A YA Theme" about teen girl sleuths is sponsored by The Astonishing Color of After by Emily X.R. Pan.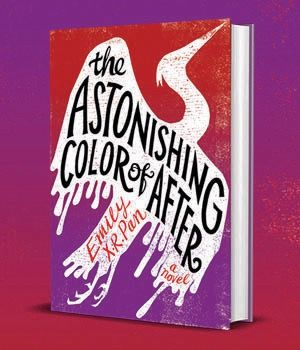 Leigh is certain about one thing: When her mother died by suicide, she turned into a bird. Leigh, who is half Asian and half white, travels to Taiwan to meet her maternal grandparents for the first time. There, she is determined to find her mother, the bird. She winds up chasing after ghosts and uncovering family secrets. Alternating between real and magic, past and present, friendship and romance, and hope and despair, this is a debut novel about finding oneself through family history and love, perfect for fans of Jandy Nelson and Celeste Ng.
---
Continuing the theme of highlighting YA with compelling female characters for the month of March, today we'll look at a few teen girls know their way around a mystery or two. These teen sleuths will not only scratch your Nancy Drew itch, but their modern takes on the mystery genre within YA will leave you wanting more.
Bonus: all of these books are part of a series, so you'll be able to follow along with these stellar teen girl sleuths for more than one adventure.
Rescued from the gallows in 1850s London, orphan (and thief) Mary Quinn found herself at Miss Scrimshaw's Academy for Girls, the cover for an all-female investigative unit called the Agency. Now seventeen, Mary must put her training to the test. Disguised as a lady's companion, she infiltrates a merchant's home in hopes of finding clues to the whereabouts of his missing cargo ships. But the household is full of deceptions, and there is no one to trust…Or is there? Packed with suspense and evoking gritty Victorian backstreets, this breezy mystery marks the debut of a detective who lives by her wits while uncovering secrets—including those of her own past.
Seventeen-year-old Cassie is a natural at reading people. Piecing together the tiniest details, she can tell you who you are and what you want. But it's not a skill that she's ever taken seriously. That is, until the FBI comes knocking: they've begun a classified program that uses exceptional teenagers to crack infamous cold cases, and they need Cassie.
What Cassie doesn't realize is that there's more at risk than a few unsolved homicides—especially when she's sent to live with a group of teens whose gifts are as unusual as her own. Sarcastic, privileged Michael has a knack for reading emotions, which he uses to get inside Cassie's head—and under her skin. Brooding Dean shares Cassie's gift for profiling, but keeps her at arm's length.
Soon, it becomes clear that no one in the Naturals program is what they seem. And when a new killer strikes, danger looms closer than Cassie could ever have imagined. Caught in a lethal game of cat and mouse with a killer, the Naturals are going to have to use all of their gifts just to survive.
The last thing Jamie Watson wants is a rugby scholarship to Sherringford, a Connecticut prep school just an hour away from his estranged father. But that's not the only complication: Sherringford is also home to Charlotte Holmes, the famous detective's great-great-great-granddaughter, who has inherited not only Sherlock's genius but also his volatile temperament. From everything Jamie has heard about Charlotte, it seems safer to admire her from afar.
From the moment they meet, there's a tense energy between them, and they seem more destined to be rivals than anything else. But when a Sherringford student dies under suspicious circumstances, ripped straight from the most terrifying of the Sherlock Holmes stories, Jamie can no longer afford to keep his distance. Jamie and Charlotte are being framed for murder, and only Charlotte can clear their names. But danger is mounting and nowhere is safe—and the only people they can trust are each other.
When Philip Digby first shows up on her doorstep, Zoe Webster is not impressed. He's rude and he treats her like a book he's already read and knows the ending to. But before she knows it, Digby—annoying, brilliant and somehow attractive?—has dragged her into a series of hilarious and dangerous situations all related to an investigation into the kidnapping of a local teenage girl. A kidnapping that may be connected to the tragic disappearance of his own sister eight years ago.
When it comes to Digby, Zoe just can't say no. Digby gets her, even though she barely gets herself. But is Digby a hero, or is his manic quest an indication of a desperate attempt to repair his broken family and exercise his own obsessive compulsive tendencies?
Want more "3 On A YA Theme" posts? Gotcha covered.
Itching for more YA book recommendations for fans of mysteries? You'll want to check out this post and this one!