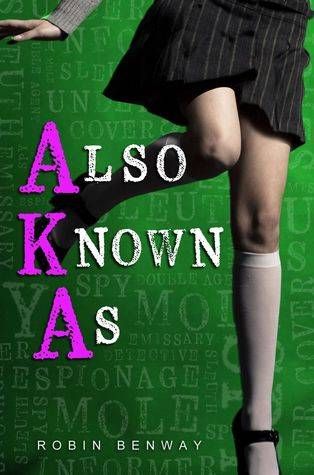 Did you catch the stream of the Veronica Mars panel at Comic-Con with exclusive footage for the fan-funded movie? Excited about the Veronica Mars books to follow, penned by Rob Thomas, that pick up where the movie ends? Yeah, you still have a good chunk of time before you have your greedy paws on either of them, but fortunately, there are a hearty number of girl-sleuth titles in YA to whet your appetite in the meantime.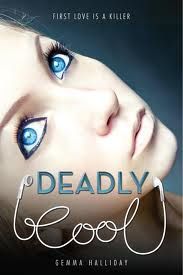 Deadly Cool and Social Suicide by Gemma Halliday
Follow Hartley Featherstone as she first tracks down her cheating, no good boyfriend and then discovers a few dead bodies along the way, as you do. Hartley has a killer voice, and she's not the kind of girl to just let things happen to her. In Social Suicide, things get down and dirty on, of all places, Twitter.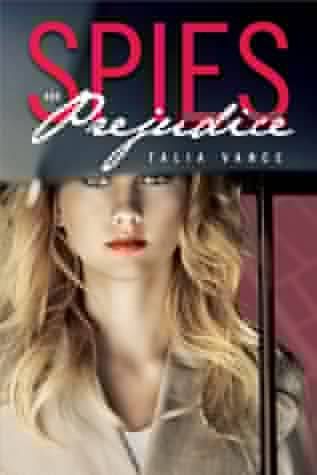 Spies and Prejudice by Talia Vance
Berry Fields is a private investigator with no sights set on scoring a boyfriend. Her job is to track down all the evidence of cheating men. But then Tanner keeps showing up at Berry's investigations. But is he boyfriend material or is he somehow wrapped up in one of these crimes?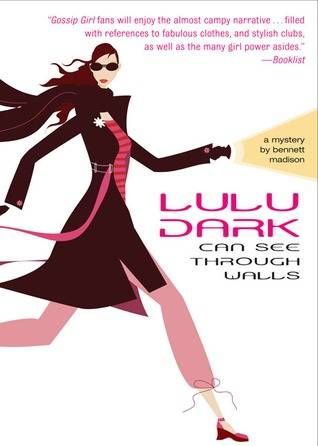 Lulu Dark Can See Through Walls and Lulu Dark and the Summer of the Fox by Bennett Madison
Lulu Dark is too cool for solving crime. That is, until her purse is stolen at a concert — complete with the lead singer's phone number stashed inside — and suddenly, she is on the case.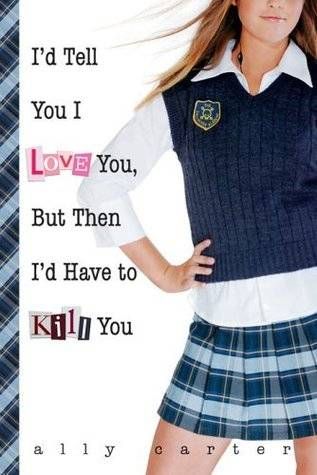 The Gallagher Girls series and the Heist Society series by Ally Carter
Looking for a spy school for girls? Then try Carter's Gallager Girls series, which begins with I'd Tell You I Love You, But Then I'd Have to Kill You. If you're more interested in a heist story — one where your teen sleuth has the save her dad's reputation after he's been implicated in an art theft — then try the Hesit Society series which begins with Heist Society.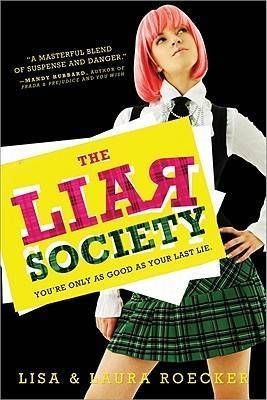 The Liar Society series by Lisa and Laura Roecker
The first book in the series, The Liar Society, begins when Kate gets an email from her dead best friend. The dead best friend whose death may not have been an accident. Now everyone is a suspect in this "accident," and secrets may no longer be so secret at Kate's boarding school.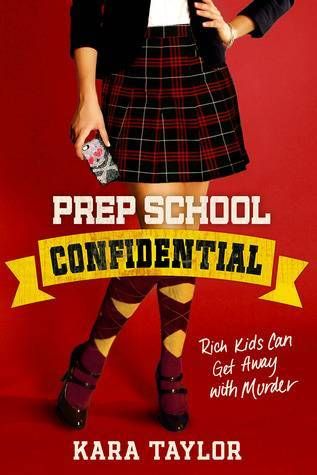 Prep School Confidential by Kara Taylor
Anne's been sent to a preppy boarding school — after accidentally setting a fire at her NYC academy — but she isn't there to make friends. When her new roommate's body shows up dead, though, Anne is determined to get to the bottom of the case. But someone else at the school might be on the case, too, and they want to make sure Anne is the prime suspect. This will be a series of books over the next couple of years.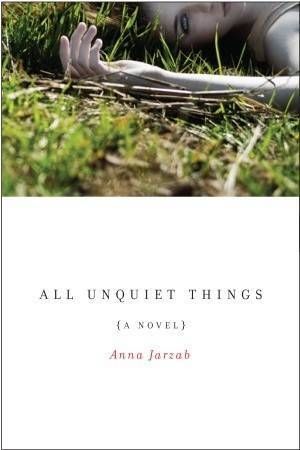 All Unquiet Things by Anna Jarzab
Private boarding school. The death Carly, a smart girl who knew the secrets of all the popular people at the school. Now Carly's ex-boyfriend and Audrey, who got Carly into her social status at the school, must team up and figure out the biggest secret rocking campus: who is responsible for the murder?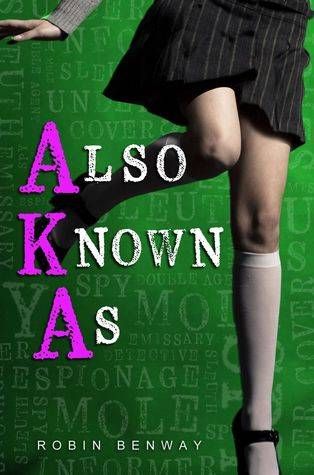 Also Known As by Robin Benway
Maggie Silver's the daughter of two international spies and she's never lived in one place long enough to know what high school is really like. But now she's got an assignment at a private school and she'll have to keep it under wraps from her new classmates. The hardest part is not getting too close to the cute boy she needs to get key information from. First in a series.
Prefer your teen girl sleuths with a side of the supernatural? Got you covered there, too: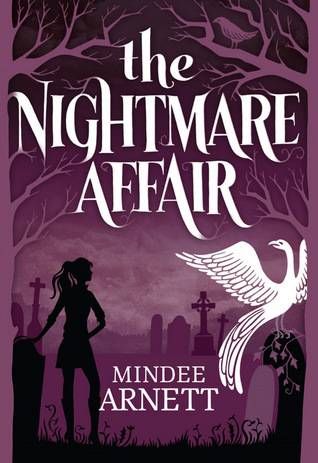 The Nightmare Affair by Mindee Arnett
Even the supernatural can't stay away from boarding schools. Dusty has a habit of breaking into people's houses at night because she's a nightmare. She lives at the boarding school because it's a school for those with magic skills. When she breaks into Eli's house though and he dreams of a murder which then comes true, Dusty now bears responsibility for halting the killer before anyone else — including herself — becomes the next victim.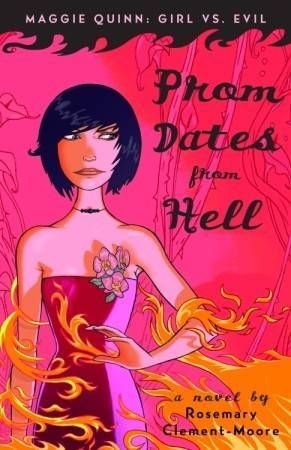 Maggie Quinn: Girl vs. Evil series by Rosemary Clement-Moore
Starting with Prom Dates From Hell, we learn about what starts Maggie Quinn on her quest to uncover the evils lurking around every hallway in her high school. Call it journalist instinct — or maybe it's a case of wanting to prove that prom really is the work of evil spirits. The second and third book in the series take Maggie to college.
The Body Finder series by Kimberly Dertling
It's a drag when your special skill is sensing dead bodies. Violet can feel the "echoes" of people who have been murdered — and those echoes are attached to their killers. This talent means now Violet can be put to use in solving a case of serial killings in town. Also, there's romance.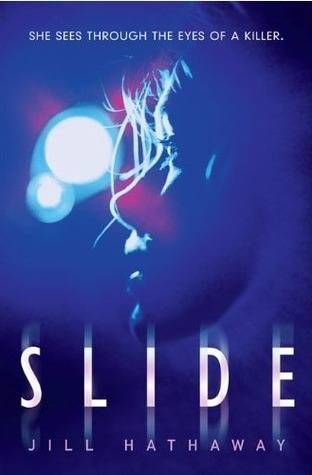 Slide and Imposter by Jill Hathaway
Everyone thinks that Vee is a sleep walker, but the truth is, she has the ability (enjoyable or not) of sliding into other people's minds. And that's what happened the night her sister's friend Sophie died. Vee knows Sophie was killed, and it's possible Vee was inside the mind and actions of the person holding the knife. But she wants to help everyone get to the bottom of the case . . . if she can figure out a way to do so without incriminating herself.
Do you have a favorite teen girl sleuth or plan on reading any to tide you over before the VMars movie makes its debut?
_________________________
Sign up for our newsletter to have the best of Book Riot delivered straight to your inbox every two weeks. No spam. We promise.
To keep up with Book Riot on a daily basis, follow us on Twitter, like us on Facebook, , and subscribe to the Book Riot podcast in iTunes or via RSS. So much bookish goodness–all day, every day.