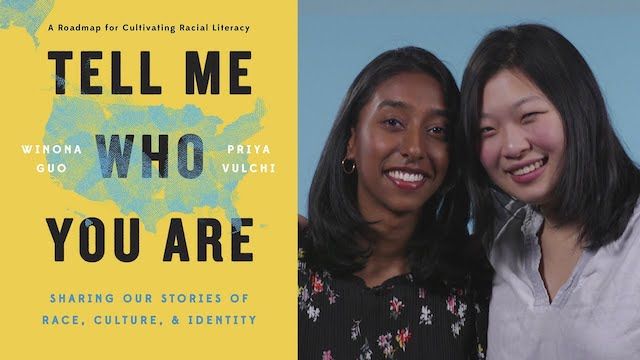 Critical Linking
Teen Authors Want to Create a K-12 Racial Literacy Curriculum: Critical Linking, September 12, 2019
Critical Linking is a daily roundup of the most interesting bookish links from around the web, sponsored by Flatiron Books.
---
"The attention the textbook garnered led to the pair getting a book deal with Penguin Random House and taking a gap year after high school to travel across the country, hearing from Americans of all ages about how race has impacted their lives. After raising funds via textbook sales, Gofundme, and cold-emailing corporate sponsors like Airbnb and Greyhound, Winona and Priya traveled to all 50 states before submitting the manuscript for their latest book, Tell Me Who You Are, on the first day they moved into their college dorms. (Winona attends Harvard University, while Priya is a student at Princeton.) All of the profits will go back into initiatives for the pair's non-profit organization Choose."
At their age, I was recreating Britney Spears videos in my dorm living room. The kids are all right, y'all.
---
"It didn't matter how many rows I wandered: there was nothing there. You are going through something shameful, a voice in my head said. You're supposed to figure it out for yourself. I had hoped to find memoirs of women grappling with a choice and describing at length how they made up their mind. I wanted a step-by-step how-to. I wanted rich, fraught, real stories. It's 2013—where are the books about people who hadn't planned on being pregnant, or who hadn't kept their pregnancies? "
We need more books about abortion.
---
"Recalling what he said, remembering my own early 1990s reeducation about Native American presences in the United States, contemplating the conversations we have now and those we don't, I wanted to yell at some of the people I run into, "If you think you're woke, it's because someone woke you up, so thank the human alarm clocks." It's easy now to assume that one's perspectives on race, gender, orientation, and the rest are signs of inherent virtue, but a lot of ideas currently in circulation are gifts that arrived recently, through the labors of others."
Here's to recognizing and valuing the work of our human alarm clocks.