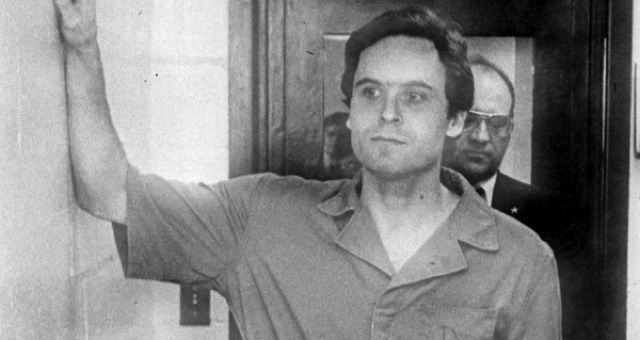 This content contains affiliate links. When you buy through these links, we may earn an affiliate commission.
With the release of the Netflix film Extremely Wicked, Shockingly Evil, and Vile, the world is fascinated yet again with the horrific crimes of Ted Bundy. The movie, starring Zac Efron and Lily Collins, tells the story of Ted Bundy through the eyes of his girlfriend in the '70s, Elizabeth Kloepfer. It's actually based on her book, The Phantom Prince: My Life with Ted Bundy, written under the name Elizabeth Kendall.
But good luck finding an affordable copy. They're selling for thousands of dollars on Amazon and eBay.
My statewide library system has a mere three copies, and they are constantly on hold for interlibrary loan. The internet, of course, has plenty of illegal digital copies circulating, but we don't condone that.
Why is this Ted Bundy book so hard to find?
The Phantom Prince was published in 1981 by a small Seattle publisher, Madrona Publishers, that's no longer in business. According to Esquire, Madrona closed up shop in 1988, selling off the rights to all their books, and The Phantom Prince went out of print with it.
Elizabeth Kendall is listed as the copyright holder of the book, and (understandably) she's stayed out of the public eye for decades. Even when the book was published, it sold modestly, with hardly any publicity around it, her editor told Esquire.
Why hasn't another publisher reissued The Phantom Prince?
Since Elizabeth Kloepfer holds the copyright, she has to sell the rights to a publisher to reissue the book. And it looks like she doesn't plan on selling it to anyone. She doesn't want to be in the spotlight, doesn't want this part of her life to be known.
Why did she even write it, then? I hear you ask. Writing is a beautiful form of catharsis. She writes in the preface: "Writing this book has been like having a tumor removed from my brain." It probably served as a bit of closure for her.
Esquire spoke with the director of the film, Joe Berlinger, who told her she should consider republishing the book. "She may republish it. She hasn't decided, but she's certainly not doing it in time for the movie," Berlinger said. "I think she has a lot of ambivalence. Look, it's a painful experience for her and she's put it behind her."
That same Esquire piece also says some trade publishers have been poking around for information on the memoir, looking to purchase and republish it. We'll just have to wait and see.
Why should I care about this particular Ted Bundy book?
It's important to hear women's stories. Especially young women's stories. I've written before about why we need young memoirists, because we desperately need these voices in our world. Young people need to hear stories from other young people, to better relate and feel less alone. The thoughts of a young person while they're in the thing are much more potent than the thoughts of an older person, years removed from the thing.
Elizabeth Kloepfer's story is important because we see how a serial killer, a monster, can manipulate those around them. She spends most of the book blaming herself for being suspicious of her boyfriend. She ignores her gut. And she hates herself for being charmed by him again and again. But nothing is her fault. She fell in love with a man who turned out to be a monster. She wanted to see the good in him, until it was clear that the bad really did overpower him.
I would love for the book to be reissued, maybe with an afterword about how she's grown since this terrible time in her life. It could be a great resource for people in abusive relationships, with extra material about how to seek help. But I respect her need for privacy, and the fact that opening this up again would be a traumatic experience for her.
What other Ted Bundy books can I read?
I'm so glad you asked! Goodreads has a giant list of Ted Bundy books, but if you only want one, I recommend Ann Rule's The Stranger Beside Me. Rule, a crime writer and former cop, worked alongside Bundy at a crisis hotline in Seattle during the series of disappearing girls in the Pacific Northwest. They remained friends for years, and she had a hard time accepting that he was guilty of his horrific crimes, despite the growing evidence. They wrote letters to each other while Bundy was in prison, and Rule regularly sent him money for stamps and cigarettes. And, because of this book, she still receives notes from women who are either surviving victims of Bundy, or Bundy fangirls who just want to know what the man was really like. This is the go-to Bundy book. Rule had the unique position of writing about this case before she found out that her dear friend was one of the suspects.
---
If you need even more true crime in your life, you're in good hands. Check out 10 of the best true crime audiobooks, 8 true horror stories, and 7 crime titles recommended by My Favorite Murder.