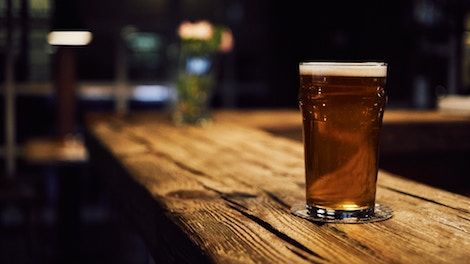 Nonfiction
Tapping into Beer History with Books and Beer
This content contains affiliate links. When you buy through these links, we may earn an affiliate commission.
One librarian at California State University San Marcos (CSUSM) officially has the coolest job that I am jealous of. Judith A. Downie is the university's Special Collections and History Librarian. She specializes in preserving the history of beer in San Diego County. Where can I sign up for a job like that?
Downie is a beer historian and she is involved in "local and national collaborations with other archives and historians as well as local outreach…Much time has been spent building personal connections with local brewers to prove that CSUSM is serious about this project. And it has paid off: Stone Brewing, the largest brewery in Southern California, has donated hundreds of boxes of its archival materials." More information about the project can be found here.
But this got me thinking about the history of beer and the books that talk all about it. Plus, this cold weather is a great time to reach for those porters and stouts.
(It should definitely be noted that there is a lack of diversity in the world of beer books. There are very few beer books written by women and authors of color. A cursory examination of beer books will show that the "experts" in the beer world are predominantly white males. This lack of diversity implies that women and people of color cannot be experts in all things beer. Or maybe it is simply that women and people of color don't write books about beer and the history of beer. Who knows? It would be great to see a change in the future, though. So if you are an author of color or a woman who has a passion for all things beer, please do us all a favor and share your knowledge.)
So here are some great beer books to be added to your TBR list: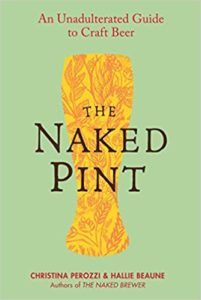 The Naked Pint is must-read beer literature. It is a great book that briefly dives into the history of beer and celebrates beer for being the sophisticated and complex drink that it is. Whether you ever considered it or not, there is a genuine science behind beer-making. Perozzi and Beaune do a great job of teaching readers the basics of that science and teach readers how to distinguish lagers from ales. The book also covers stouts, barleywines, lambics, food pairing, tasting and homebrewing. At the end of the book you will find beer recipes and home brew instructions. Christina Perozziwas was named "Best Beer Sommelier" in Los Angeles by Los Angeles Magazine. She is also known around L.A. as "The Beer Chick." Hallie Beaune is also a renowned beer sommelier and together they make one hell of a team. You need this book in your life. I highly recommend it. Cheers!
Corona: The Mexican Beer that Conquered the World by Guillermo Chao Ebergenyi
From Mexican author Guillermo Chao Ebergenyi comes a comprehensive book about Corona, the beer that took over the world. This book tells the history of Corona and its impact on the beer industry. More often these days, you can flip on a movie, television show or Netflix original and see Mexican beers being featured. Just the other day I saw Drew Barrymore holding a Tecate Light on Santa Clarita Diet. The same can be said about Corona and Dos Equis. More people are jumping on the Mexican beer bandwagon for one simple reason: Mexican beer is damn delicious. This book is a great look into the original Mexican beer that paved the way for all other Mexican beers. If you love Corona, or even if you are just curious about the history of this beer, I recommend you pick this one up.
This is a great read for those of you who wish to learn more about the history of beer from around the world and less about actually learning how to brew it. Bostwick was on a mission to journey into the past and bring back to life the stories of breweries and beers that have been forgotten. This book is an ode to all those beers with robust flavors that were born out of necessity and location. Bostwick journeys to Belgian monasteries, rundown farmhouses, and the basement nanobreweries next door. After reading this book, I came away feeling well-versed on the different styles of brewing beer and had a good understanding of the history of beer development. Bostwick romanticizes beer and beer-making in a way that satisfies you almost as much as downing a nice cold beer does. I recommend this one to all beer lovers. Cheers!
Wouldn't every book be better as a comic or graphic novel? The illustrations in this graphic novel are amazing and they compliment its informative, and often humorous, writing. The book begins at about 7000 BC and traces the influence of beer throughout world history. From humans' early experiments with fermentation to the rise and fall of Ancient Rome, this book relates beer to just about any historically significant event that you could think of. The history of beer is rich and this book is filled with abstract subjects like pasteurization, original gravity, and lagering. Aaron McConnell, the book's artist, is gifted in that he can truly tell a story with his amazing images alone. Had there been no text in the book, I still feel like I would have come away knowing the history of beer just from his art. I recommend this one for all you readers who are looking for a more fun take on the history of beer. Cheers!
The word Bible alone lets you know this book is a comprehensive exam of everything you need to know about beer. Jeff Alworth has written extensively about beer, wine, and cider for over fifteen years. He even has a dedicated beer blog and beer podcast called "Beervana." He knows his beer. The Beer Bible is a comprehensive study of beer that is broken up into four parts: Ales, Lagers, Wheat Beers, and Tart and Wild Ales. There's everything a beer drinker wants to know about the hundreds of different authentic types of brews, from bitters, bocks, and IPAs to weisses, milk stouts, lambics, and more. Alworth even throws in a recommended list of beers at the end of each part. And what goes great with beer? Food! Alworth provides great information on what foods should be paired with what beers and why. He recommends using the method of the three C's: Complement, contrast, or cut. Overall, this is just a great book that every beer lover should read and own. This is definitely another great beer book I recommend. Cheers!
Maybe beer isn't your thing. Maybe you prefer wine, champagne or liquor over beer, and that is totally cool. But I recommend you do read these books because they really are great. And if you are feeling adventurous, try the recommended beers and pair them with the recommended food. You will not be disappointed. At the very least, these books should be recommended to all the beer lovers that you know. Happy reading…and drinking. Cheers!