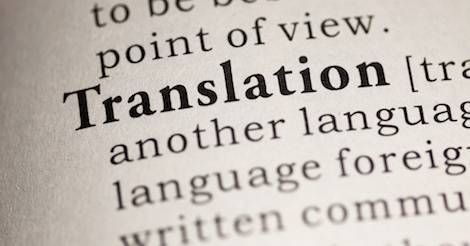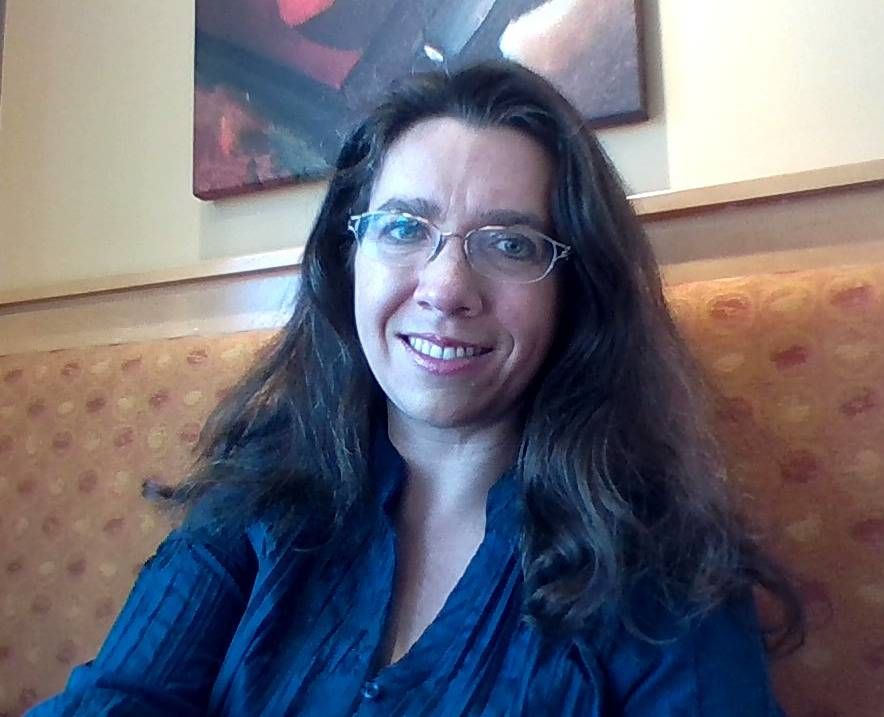 Literary translator and founder of Weyward Sisters Publishing, Rachel Hildebrandt has published both fiction and nonfiction works in translation, including Staying Human by Katharina Stegelmann (Skyhorse) and Herr Faustini Takes a Trip by Wolfgang Hermann (KBR Media). Rachel's upcoming translations include Link and Lerke by Bernd Schuchter (KBR Media, Fall 2016), Fade to Black by Zoë Beck (Weyward Sisters, Winter 2017) and Havarie by Merle Kroeger (Unnamed Press, Spring 2017).
I spoke to Rachel about working as a translator, starting a new press, and German writers. Enjoy!
Rachel Cordasco: How did you become interested in translation?
Rachel Hildebrandt: My first dip into the translation world occurred during the year I spent in Dresden while in grad school. I was asked to translate some documents for an organization I cared about, as a favor for a friend. And then I served as an interpreter for another friend at a conference where English was the primary language. After that point, I realized that perhaps I could walk that fine line between the two languages I spoke, not with any great degree of finesse, but in a way that could help bridge the gaps that language differences create by default. Over the intervening years, I worked as an historian, editor, and occasional translator, though not as a fiction translator until about a year ago.
RC: Who are some of your favorite German-language writers? Who have you enjoyed translating?
RH: Of the classic 20th century German authors, my favorites are Erich Kaestner, Friedrich von Duerrenmatt, and Heinrich Boell. As for the authors I have worked with to date, it is hard to name names. What I have enjoyed the most about working with contemporary authors is the ability to engage them in dialogue about the texts I have translated. Most Germans speak very good English, and this goes for many of the authors in particular. Their language skills are advanced enough that they can truly be involved as partners, as co-creators, in the translation process. For me, translation is a fluid process, and when I set a sentence down in English, I'm fully aware that there are sometimes dozens of other ways I could formulate it. The words are, to a certain extent, liquid, and so this is where the conversation with the author becomes a key element to me. It is not only a question of do I have "it" right, but can you as the author hear your voice in my words? If I worked in some other language pair, I might not be as fortunate as I am in my ability to have these conversations. With that said, I will say a loud thank you to a few of the authors who have been so encouraging and insightful in the translation process, including Wolfgang Hermann, Andreas Izquierdo, Romy Foelck, and Zoë Beck.
RC: Tell us about your new press, Weyward Sisters Publishing.
RH: The concept of Weyward Sisters sprang up from a convergence of several streams of thought. First of all, not only are there too few books in translation in the US market, but there are also too few opportunities for publishing. There are an array of very fine publishers of literature in translation, including Archipelago, Open Letter Books, New Vessel, and Restless Books, but these are relatively small presses with a small number of books in production in a given year. This means that as a translator, you are bringing your books up against many other fine books from around the world, in the hopes of getting a slot. Kind of like the lottery, in a way. As I began to really contemplate what I could do with all of the really great books I knew about, I also became aware of the challenges facing women in translation, especially those outside of the literary fiction channels, which is the primary focus of most of the major international fiction presses. Lastly, I was inspired by the work of several very intrepid female translators turned publishers in Europe, including Else Laudan, Zoë Beck, Dorothea Liebel, and Franca Scurti Simpson. These women have set up their own publishing companies in order to bring more books across the cultural and linguistic divide, while working simultaneously as translators and publishers. So this is how I came to set up Weyward Sisters as an ebook publisher (initially) for translated crime and noir fiction by female authors from Germany, Switzerland, and Austria. I have found the best mentors and partners I could wish for in Zoë Beck and Jan Karsten, the publishers at CulturBooks, a German ebook press out of Hamburg. As partners, we will be publishing and distributing Weyward's titles on both sides of the Atlantic, and working together as editors for both the short story collections and the novels Weyward will be publishing.
RC: What are some of the challenges of starting a press, especially one focused on translations?
RH: The publishing industry as a whole has represented a huge challenge for me: the ins and outs of the submissions process (good grief, it really takes THAT long??); the wretched state of communication in general; the relationship between authors, agents and publishers; the rights maze; the world of translation subsidies; distribution, promotion, marketing; andCan I really build a website that doesn't look totally lame? The challenge is not in finding good books, since there are more out there than we could ever find good homes for. It is in creating the books and convincing readers that they are worth reading. I have set Weyward up initially as an ebook and POD publisher, mainly because I need some time to figure out the print end of the spectrum, how to work with booksellers, etc. The timing for Weyward's launch can only be called fortuitous: I found myself in conversation with two authors who had stories they were willing to let me publish and who had the skills (or connections with others who did) in the ebook publishing and design spheres that I lacked. In the publishers at CulturBooks, I found like-minded, more experienced partners – both with significant literary translation backgrounds – who were willing to collaborate on the Weyward experiment with me. We have our first three books lined up, and now we face the challenge of not only letting readers know we exist, but also introducing them to debut authors in English. Although the crime and noir genres are hugely successful in German-speaking countries, most Americans don't know anything about these authors, unlike the Scandinavian ones. Thus, it will be an uphill battle to convince readers that these authors' short and long fiction are worth the investment of time and money.
RC: What are your thoughts on the future of translated fiction in America?
RH: Literary translators and publishers of literary translations are some of the most passionate and vocal advocates I have ever seen. There doesn't seem to be a single moment when they aren't trying to come up with some new way to raise awareness of the works and authors near and dear to their hearts. They are the tiny, nearly invisible army pushing for change in both the US publishing world and American reader habits. "Read intentionally, internationally, inclusively": they live and breathe this belief. Personally, I am convinced that the next level of progress needs to be made with libraries and librarians: public, academic, school, you name it. Librarians are the unflagging, under-appreciated advocates of books of all kinds, and libraries have become our last great community centers, where individuals of all kinds gather and the barriers of economics, race, language, and education come tumbling down. I am currently involved with the most amazing group of librarians, translators, editors, and publishers in a campaign we're calling the Global Literature in Libraries Initiative. We are exploring ways to engage at both the local level and at the national level (through the American Library Association) to raise the visibility of international literature – both in translation and in the original languages – as a means to broaden the minds and horizons of all readers, regardless of age or nation of origin. This is where I hope to see the revolutionary tendrils of the literature in translation "movement" grow in the coming years.
Thank you so much to Rachel for the interview!