In Translation
Talking Translation With Chad Post of Open Letter Books
Recently, I asked Chad Post of Open Letter Books about the current state of literary translation. Here's what he had to say about translating women writers, the Best Translated Book Award, and much more: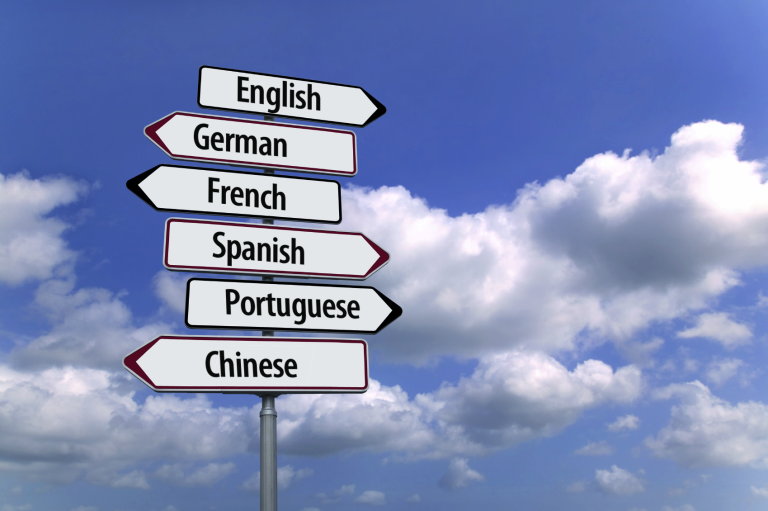 Rachel Cordasco: What kinds of changes have you seen in the world of translated books over the past several years (i.e. the proliferation of small presses specializing in translation, efforts to translate more women and writers from underrepresented countries, etc.) ?
Chad Post: I think you're right that there are more startups doing literature in translation—Deep Vellum, New Vessel, Restless—but the thing that stands out the most to me is the shift in tone from reviewers considering these books. Most translations are still overlooked by reviewers (especially at the biggest places), but there's a much better chance now of getting a translation reviewed than there was a decade ago. Or at least it feels that way. Reviewers, readers, tastemakers, bloggers are all more receptive. This is maybe due to the successes of authors like Muriel Barbery, Per Petterson, Steig Larsson, Roberto Bolano, Elena Ferrante, etc., but it may also be due to the expansion in translation programs at universities and the fact that more of these books are being incorporated into literature and writing classes.
I think there is an effort to publish more women in translation—and at least one new press, Tilted Axis, looking to focus on underrepresented regions—but unfortunately, according to the data I've gathered, the increase over the past few years hasn't been significant enough. Female authors made up 23% of the translations published in 2008, and 30% in 2015. Before doing this research, I would've assumed that female authors would make up at least 40% of the books being published in translation. Foolishly optimistic! Also, not to get off track, but a lot of this is due to AmazonCrossing. AmazonCrossing published 49 translations by women last year, which is 28% of all the translations by women authors published last year. That seems crazy.


RC: I'm excited about Open Letter's Danish Women Writers series (loved Rock, Paper, Scissors!); what other kinds of series are you planning?
CP: It may not take the same form, but we are looking at doing a series of Korean Women Writers. Right now we have two Bae Suah books signed on—the first comes out in October of this year—and have a few other titles in mind. We also continue doing one Bulgarian book a year as part of the "Contemporary Bulgarian Writers Contest." The rest of our books aren't in series per se, but we do hit a lot of the same countries/regions—Iceland, Argentina, France, Catalonia—almost every year. And we continue doing a few books by the authors we sign on. Like the two (or hopefully more) by Bae Suah. Or all the Juan José Saer titles we've done. Beginning in 2017, we'll be releasing three books by Rodrigo Fresan. And I'm hoping to do a couple more Mercé Rodoreda titles to add on to the three we have already brought out.


RC: Tell us about the "Best Translated Book Award" and the guests posts connected to it on the Three Percent website.


CP: This launched one snowy day in 2007 and has grown rapidly in the ensuing years. It's now one of the biggest prizes for translation in the U.S. with $20,000 in prize money and fourteen judges (five for poetry, nine for fiction) reading hundreds of books a year. The posts started a couple years back. If I remember right, Monica Carter—who served as a judge basically from the very start—thought it would be a good way to promote the award year round, and give the judges a chance to share all the great books they were discovering through this process. Those are actually the posts I personally like the best. The ones about books I maybe heard of, but never looked into. One of the first years of the award, Michael Orthofer convinced everyone to read The Weather Fifteen Years Ago by Wolf Haas. It had been published by a really small press in California, Ariadne Books, and had received virtually no attention. Which is a shame, because that book is so so so good! And I would never had read it had Michael not brought it up. I hope these posts have that effect for some readers.

RC: What are some of the challenges related to securing the rights for works in translation for U.S. publication?


CP: Occasionally, we run into situations in which an agent or foreign publisher plays presses off of each other, which drives me absolutely insane. There are more than enough books that deserve to be published, and if someone is looking to use us as a stalking horse to get a better offer from a bigger publisher, they're wasting our time and resources and impeding our quest to find great books to translate. It's part of the business, sure, but when it comes to these sorts of books, the increases in advances doesn't seem worth it to me. Just tends to build up animosity and distrust. (There's at least one organization I will never work with again because of situations like this. Which is unfortunate, but we don't need them, and we definitely don't need to be wasting time and resources evaluating books that aren't really on offer to us.)
The other thing, and this is getting technical I suppose, is the length of license that foreign agents and publishers put on their books. This is a bit of a necessary evil and I understand the rationale for putting these in contracts, I just wish we could agree on a longer license for translations. Frequently, we've gotten contracts stating that we get the rights for 5 years from the date of signing. Which is insane. It usually takes a year and a half to translate the book and get it out into the world. By which time we only have 3-1/2 years left until we have to negotiate an extension. As a nonprofit dedicated to keeping our books in print forever so that they can find their audience over time, this can be a real hindrance. The contracts I like either have 10 year limits, or automatically renew as long as we're selling X number of copies a year, or both. Given how much time and money is invested in these books, that only seems fair.

RC: Who are some of your own favorite writers in translation?
CP: Julio Cortazar. Merce Rodoreda. Raymond Queneau. Dubravka Ugresic. Those are the first four who come to mind. If I were at home answering this, I'd probably say something different, especially as I scan my shelves . . . Like Kobo Abe! I read all of his books over the course of a year and still use an excerpt from The Box Man in my World Lit class. I don't reread many books—no time, and too many things on my TBR shelves—so this answer changes a lot . . .
Thanks, Chad!!