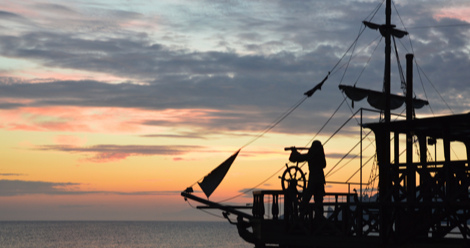 Lists
Arrr, Ahoy Me Hearties! Books for International Talk Like a Pirate Day
This content contains affiliate links. When you buy through these links, we may earn an affiliate commission.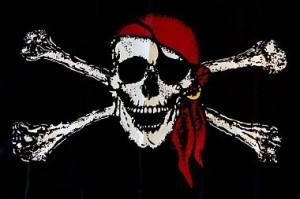 Mateys. Why are pirates so mean? I don't know, either, they just arrrrrr.
I know, I know. Sink me, it's awful. But I know two jokes and that be one of them. I wasn't goin' to be passin' up the chance to share it with ye. Ye're welcome. Since September 19 be International Talk Like a Pirate Day, it's also a jest worthy of the day. Why be there a Talk Like a Pirate Day? Well…why not? It all really started as a parodic (parrotic? Do pirates have parrots?) holiday for jolly good fun by two silly scalliwags who thought it be a good idea. Nothin' more to it than that. And really, what better reason be there to drink grog and read about some of the finest swashbuckling crews on the high seas?
There be pirate books aplenty, far more than those penned by those most renowned authors Robert Louis Stevenson or Daniel Defoe (or Jonathan Swift, Herman Melville, Jules Verne, Bernard Cornwell, or Patrick O'Brian). So if ye want to be learnin' about talkin' like a pirate so ye sound more like an old salt instead of a sprog, have a gander at some of these fine volumes. Just don't go droppin' 'em in the briny deep or ye'll be keelhauled. Savvy?
And yes, I expect all ye landlubbers to talk (and write) like a pirate all the live long day.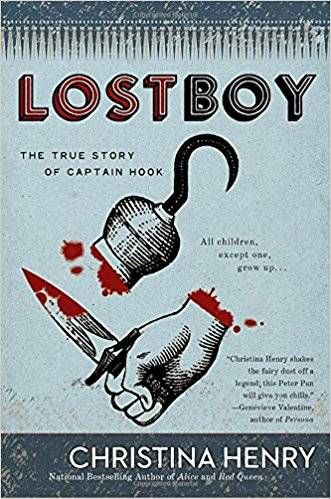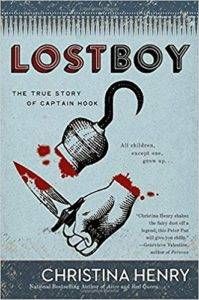 Lost Boy: The True Story of Captain Hook by Christina Henry
This be the story of Peter Pan, told from the perspective of Captain Hook, a Gentleman 'o fortune who has been mightily abused by literature and that scoundrel Pan.
Winterwood by Jacey Bedford
A cross-dressing lassie privateer captain discovers she has a younger half-brother, inherits a magic winterwood box that might save all of the rowankind (like the wee fairy folk), and has a shapeshifting wolf courting her, to the great annoyance of her husband's ghost. Read it anon!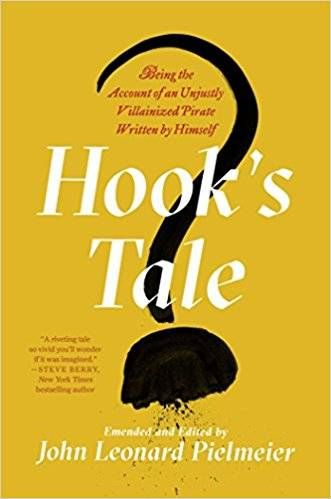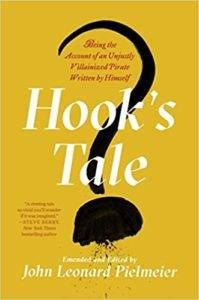 Hook's Tale: Being the Account of an Unjustly Villainized Pirate Written by Himself by John Leonard Pielmeier
As the title suggests, this be the autobiography of the illustrious, dashing Hook himself.
Destiny's Captive by Beverly Jenkins
Noah Yates sets off on the high seas, seeking adventure, not a wife. And then he be captured and tied up by a woman. Literally. A woman who be descended from pirates. Who then steals his ship. All manner of great, grand adventure ensues.
Hurricane Dancers by Margarita Engle
A boy gets traded from pirate ship to pirate ship for as long as he can remember, used as a translator between Spanish and his mother's Taino Indian language. Then a hurricane sinks his ship, he escapes, and he gets to decide the fate of his former captors. To keelhaul or not to keelhaul…
Daughter of the Pirate King by Tricia Levenseller
A 17-year-old pirate captain allows herself to be captured so that she can search her enemy's ship for a secret map to a hidden treasure. A true pirate will go to any length to seek treasure and adventure.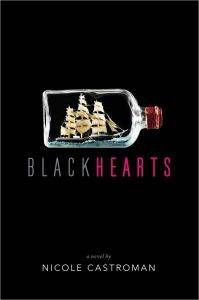 Blackhearts by Nicole Castroman
The son of a rich merchant wants to flee his strict social class and go to sea to make his own way, while a young orphaned woman wants to return to her mother's home in Curacao. They meet, fall in love, and must decide whether to follow social rules or what they want to do. The young man grows up to be Blackbeard, the most fearsome and renowned pirate ever to sail the seven seas…
Under the Black Flag by David Cordingly
Written by the former head of exhibitions at the British National Maritime Museum, this novel be all about the fact and fiction of a pirate's life. Yo ho, yo ho, a pirate's life for me…
One Piece by Eiichiro Oda
Pirate manga! Monkey D. Luffy wants to be the Pirate King. Instead, he accidentally gained the power to stretch like rubber, at the cost of never being able to swim again. Now, he and some pirate sprogs are on a quest to find the One Piece, which is reputed to be the greatest treasure in all the wide world.