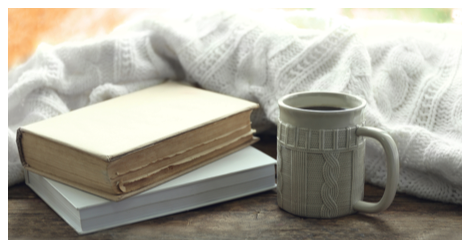 This content contains affiliate links. When you buy through these links, we may earn an affiliate commission.
We live in scary times. But we have books. Books that can help us cope. Books that can help us resist. Books that can help us learn. Books that can help us get healthy. Books that can help us get our chill back.
Here are some of my recent favorites under the self-help umbrella, because apparently I cannot get enough of them.
Getting Productive
This is a pretty basic look at how list-making is helpful, with fun anecdotes of ways lists have made Rizzo's life less terrible. She includes a lot of apps to try out if analog lists aren't your jam.
Conversational and fun book about decluttering? Yes, please.
Being a Good Human
This is the advice book we all need for this digital age we find ourselves in. Ajayi throws shade at all sorts of social faux pas, then tells us how to do better. Online dating? Subtle racism? Personal hygiene? How to generally not be an ass hole? Check, check, check. Check.
Framed as a letter to a dear friend about how to raise her baby a feminist, this book is We Should All be Feminists turned up to 11. I shouldn't need to say anything more to get you to pick it up.
Taking Care of Yourself
It's this year's Come As You Are! With a complete focus on vulvas! This book is set up like a college textbook for female orgasm, with some philosophy and pep talks and then some hands-on experimenting. And a chapter at the end for male partners to read. What more could you need?
The subtitle basically says it all. We give far too many fucks about things that don't deserve the attention. Figure out what you care about, care about those things, live happier life. Bam.
Kicking Ass and Taking Names
If practical personal finance books aren't your jam, perhaps you need a woo-woo personal finance book. And in that case, you need this. Sincero delves into the universe and energy surrounding money, and suggests mantras and meditations for figuring out what you want and how you're going to get it.
The perfect book for young people joining the workforce. It's fun and has a badass lady playlist suggestion at the end, so, win.