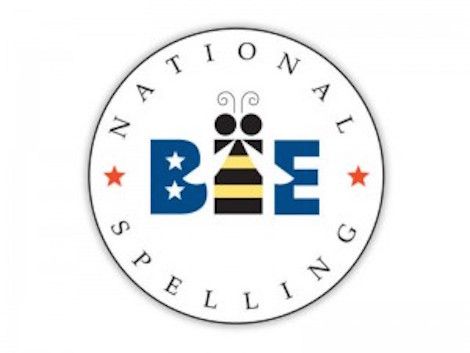 Take The Scripps National Spelling Bee Preliminary Test: Critical Linking, May 31, 2018
We're giving away $500 to spend at the bookstore of your choice! Click here, or on the image below to enter:

---
At the 2017 Scripps National Spelling Bee, 291 spellers took the Preliminaries Test. That test contained 12 Round One spelling words, 12 Round One vocabulary questions, a Round Two vocabulary question and a Round Three vocabulary question for a total potential score of 30 points. Additionally, spellers who spelled correctly onstage during Rounds Two and Three of the Bee had an opportunity to earn an additional three points for each correct spelling. Here's the catch: If a speller misspelled in either Round Two or Round Three, the speller was eliminated from the competition. A total of 40 spellers qualified for the Finals by earning at least 29 points in the Preliminaries. Click below to try your hand at the actual 2017 Preliminaries Test and see if you could have qualified for the Finals.
I'm much better at defining than spelling these words. How 'bout you?
____________________
What do Sean Penn, Lauren Graham, and Naomi Campbell have in common? Aside from decades-long fame, they're among the many celebrities to have turned to fiction and published a full-length novel. Here, we break down their and other celebs' literary detours, from the surprisingly excellent to the predictably … not-so-great.
I ask this every day: whatever happened to the rest of Tyra's YA series?
____________________
While the days of holing up in college reading rooms all night may be no more, we're still suckers for a beautiful library. Because Chicago is home to so many great universities and institutions, the city is jam-packed with architecturally adventurous places to store archives. From award-winning contemporary works to 19th-century manuscript houses to tiny collections stored in under-the-radar museums, Chicago has a broad collection of awe-inspiring sites. If you're looking for a good place to hunker down for an afternoon of work, these spots are worth traversing the city for.
____________________
Prison librarian here in California. Looking to grow our collections. New ones through amazon My prison libraries need your help! amazon wish list https://t.co/RKZX0EDaGF or used through the mail. https://t.co/C1al7rQMdH #read #RetweeetPlease #Libraries

— The Metal Librarian (Jameson) (@MetalLib87) May 26, 2018