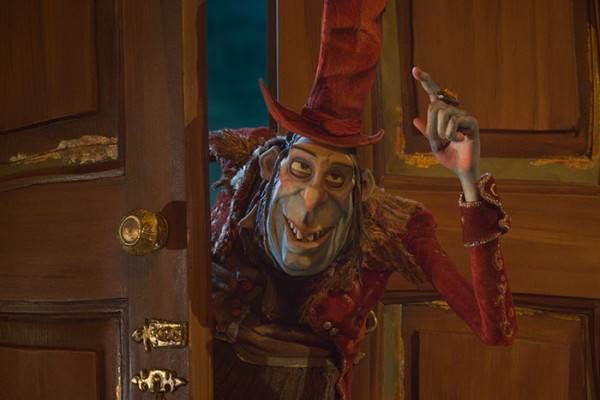 Pop Culture
Take 5: Ben Kingsley's Rad Bookish Roles in Film
This content contains affiliate links. When you buy through these links, we may earn an affiliate commission.
Ben Kinglsey has long been one of my favorite actors, and it wasn't until I was watching Laika's brilliant Boxtrolls that it occurred to me that he's actually been in several films which are adaptations of books, or Shakespeare, or otherwise. I've always been drawn to his talent, as well as the fascinating details of his family background. So, after a little bit of poking around, I've got an easy list of five films which are based on books and also star Ben Kingsley. And other cool people. But this isn't about them.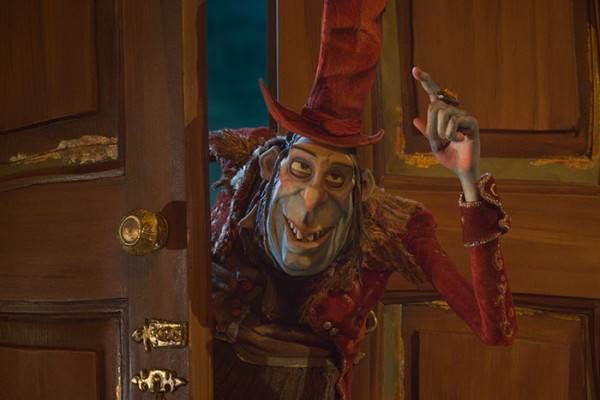 Archibald Snatcher in The Boxtrolls
Archibald Snatcher is an evil human who makes it his mission to hunt and kill all of the Boxtrolls in Cheesebridge in return for a seat at the prestigious tasting room. The Boxtrolls is an adorable, poignant film by one of my favorite studios, Laika, who also made that gorgeous Coraline adaptation. In it, we follow Eggs, a boy who was raised by the cavern-dwelling Boxtrolls (primarily one called Fish). He eventually joins his comrades roaming the streets in Cheesebridge for fun and games and collecting parts for their tinkering. Snatcher whittles away at the Boxtroll population over time, and it's up to Eggs to save them. Kingsley's performance as Snatcher is absolutely superb, a real delight as the character changes form throughout the film. The Boxtrolls is based on a children's book by Alan Snow called Here Be Monsters.
Iron Man 3 (Warning: Spoilers)

Although this film is already two years old, I know many folks aren't totally caught up with the Marvel Cinematic Universe (myself included), and I didn't want to be that person who totally spoiled a surprise. In this film, Kingsley plays a rather meta role of an actor. You (and Iron Man) spend the film thinking he's the Mandarin, but actually he turns out to be a random dude who was hired for a gig, and has no idea what's going on or what his image is being used for. It's pretty cool in the sense that it shows off a bit of Kingsley's range, being the talented artist he is. As the Mandarin, he was the face of an elaborate diversion to cover up some crazy technology, which you can read all about in Iron Man: Extremis.
Major Caterpillar in Alice in Wonderland
It's too bad that until I was working on this list, I had seen around, but never watched this adaptation of the Alice stories. I say it's too bad because though the film's cover art/poster/whatever never caught my eye, seeing names like Whoopi Goldberg, Martin Short, Christopher Lloyd, and Gene Wilder definitely grabs my attention. As for Ben Kingsley, in this film he talks to Alice about being brave while, of course, smoking a hookah. It wouldn't be the caterpillar without that. This film follows the events of both Alice's Adventures in Wonderland and Through the Looking Glass by Lewis Carroll.
Georges Méliès in Hugo
I saw Hugo in theaters, and in 3D, and it's one of the only films that come to the front of my mind when I think about which were worth the few extra bucks for the added effect. All those gears and parts, the angles within the train station, everything just looked gorgeous on that big screen. Mr Kingsley plays a character who existed in real life, a magician who developed many tricks and effects for film, and who created over 500 films in his lifetime. I love the story of the little automaton, both on screen and in print. Don't be fooled by the size of the book (author Brian Selznick) – it's full of delightful illustrations.
Bagheera in The Jungle Book
Alright, so this one might be cheating because this film isn't out yet. For reference, this is the adaptation that also boasts Scarlett Johansson, Idris Elba, Bill Murray, Lupita Nyong'o, and Christopher Walken in its cast. I don't know much about this film yet as it isn't set for release until next year, but in terms of the character, Bagheera is all about that tough love. He wants to keep Mowgli on the straight and narrow, so to speak, and has knowledge of man that most of his animal companions do not. Bagheera is the reason Mowgli is accepted by his wolf pack, and also the one who was able to release him to join other humans once he was grown up. Catch up on Bagheera, Mowgli, Baloo, and others' stories in Rudyard Kipling's The Jungle Book.