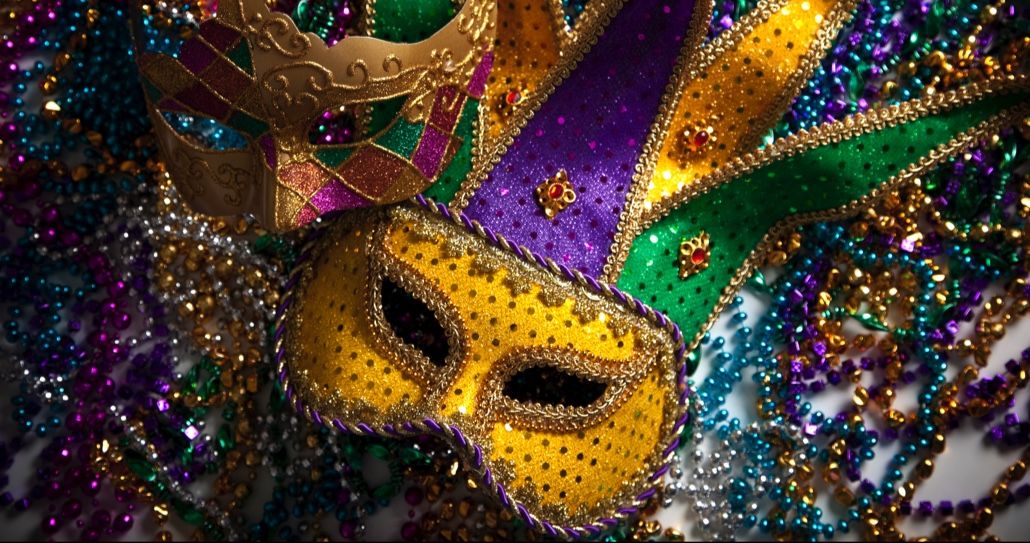 LGBTQ
Books to Read at the Sydney Mardi Gras Storytime
This content contains affiliate links. When you buy through these links, we may earn an affiliate commission.
It's Sydney Mardi Gras time!!
I love the Sydney Gay and Lesbian Mardi Gras. It is one big, fabulous celebration. And there are so many ways to be involved. That's one of the things I love about Sydney too: we do love a party and we love to support any celebration.
The main feature of the Mardi Gras is the parade, right down the centre of Darlinghurst and all the way to Centennial Park. It is the greatest display of love and life, colour and commentary. Huge crowds are drawn from all around the world to watch the amazing floats and equally amazing participants.
To celebrate the vibe of the Mardi Gras, the City of Sydney is bringing the party into the local libraries with a Rainbow Family Storytime. Now, I don't know if this is inspired by the Drag Queen Story Hour in the United States of America but I seriously hope so. I would love to see at least one Rainbow Family Storytime presented by one of our famous Kings Cross Drag Queens.
Drag Queen or no Drag Queen, the reading time is still the perfect opportunity to support our LGBTQI community, especially our families. Which had me thinking: which books they will have in the reading time? Is it only for the littles? And if we did open it to other ages, what would be the best books to read at the Sydney Mardi Gras Storytime?
Sydney Mardi Gras Storytime For the Kiddies
Worm Loves Worm by J.J. Austrian and Mike Curato
Two worms fall in love and decide to marry. It's all beautiful and romantic but of course, there is that one friend that asks "who will wear the dress and who will wear the tux?" Well, the perfect answer is "whoever wants to". This book provides a simple yet sensitive explanation for why it is important for love to simply be love and individuals to be loved as individuals.
This book is so good, it received a personal recommendation from RuPaul AND won the 2019 Stonewall Book Award. It is the story of a genderqueer kid inspired by the women he saw dressed as mermaids on the New York City Subway. It is also a story of the loving support he receives from his grandmother, when he takes their inspiration to express his own beauty. After reading this book, there is no escaping the magic of mermaids. In fact, if I don't see at least one mermaid float in the Sydney Parade, I'll march down to Rainbow Family Storytime and be a mermaid myself.
Wrestle! by Charlotte Mars, Maya Newell, and Gus Skattebol-James
The truth is, this is a children's book. The deeper truth is, it needs to be read by everyone. If you have seen the 2015 documentary Gayby Baby, you will be familiar with the source material. If not, you should definitely seek it out. It is an Australian PG film about same-sex families, despite some authorities banning it in public schools. It is always important to know some people can play "look at us support the LGBTQI in all its OBVIOUS difference" while also being "no, we cannot show how normal LGBTQI can be because that means it is normal". Wrestle! does exactly that: it shows how normal an LGBTQI family is. And why shouldn't it? It's a funny story about identity, family, and dressing up. There are wrestling heroes and family heroes. And did I mention it's about dress-ups?
Sydney Mardi Gras Storytime for Teens/YA
Because teen/young adult years are already awkward enough without adding the burden of gender and sexuality norms to the mix. Gimme the books and representation.
These Witches Don't Burn, by Isabel Sterling (expected release 28 May 2019)
Sapphic witches solving a mystery and preventing blood rituals. Set in modern Salem, but with all the historic hang-ups. All the preview comments are praising the balance between modern coming-of-age angst and the historical world of witchcraft and murder in Salem. Okay, so the book won't be available in time for Sydney Mardi Gras but that won't stop me from putting it on my TBR list. And in all honesty, I'll be happy reading the press release and preview comments until then.
Ryann dreams of being an astronaut but doesn't believe it is an option for a girl living in a trailer on the wrong side of the tracks. Then she meets Alexandria. And while it is not "besties-at-first-sight", a broken arm does create the opportunity to get to know each other better. See, Alexandria's mum volunteered for a "one-way trip" to the edge of the Solar System. Alexandria needs help climbing the roof to listen for radio signals from mum; Ryann needs help believing in the Universe again. I need this book. Pretty simple, really.
Dystopian future/alternate but parallel reality to our own twisted world, Daniela is the main protagonist. Her parents forged her 'papers' so she could escape the famine and poverty of her community, and attend the Medio School for Girls. Daniela is the top student, meaning she will marry well and be the 'good wife' or the 'good mother'. Yep, it's that kind of future. A future that includes resistance groups, immigration policies, walls, and F/F romance to make you question the true benefits of your white rich privilege.
Transplanting a black French Canadian to Austin, Texas, is a sure-fire way to write your typical 'fish out of water' story. It's also a coming-of-age filled with teenage snark and a healthy dose of judging the judgemental McJudgey. Norris copes with his cultural shock in the best way he can: he labels and categorises every person he meets at his new school. Until it backfires on him and he has to face every judgmental thought he projected onto them. Great book addressing identity, racism, sexuality, and people in general (or at least how to not generalise too much).
Sydney Mardi Gras Storytime for 'Grown-Ups'
All I ask for is one book and the whole night to be a read-aloud + Q/A.
Not a new book but one that definitely should be read with the Sydney Mardi Gras, this is the 'Law School' I wish I had gone to. Probably more relevant than the one I graduated from. At least this 'Law School' provides sage advice on all things to do with your sex life. Benjamin Law is famous in Australia for his books, TV shows, and stand-up comedy. His mother is equally a genius. Do not let the raucous out-loud laughter deter you from the stern warnings and gentle encouragement. Ben and his mum have seen pretty much everything. From tattoos to fetishes to one-night-stands and the colourful diversity of sexuality. Ben and Jenny have encapsulated the greatest ingredient for successful relationships and great sex: earnest (and often funny) communication.
For more information about the Rainbow Family Storytime, head over to the City of Sydney website. Or if you want to learn more about the Drag Queen Story Hour, head to their website.