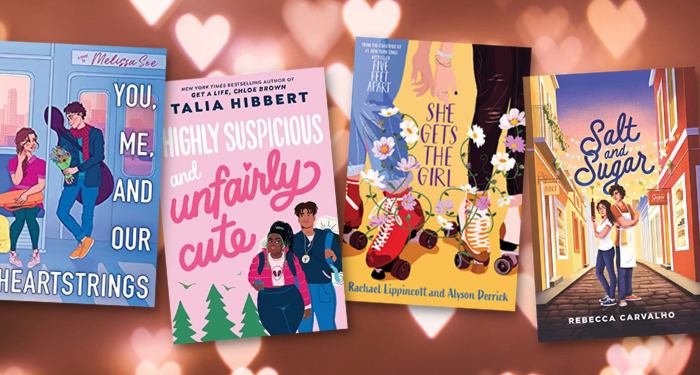 Lists
9 Swoony YA Romances To Start Your Year With Love
This content contains affiliate links. When you buy through these links, we may earn an affiliate commission.
It's important to set an intention for a new year. I try to start my bookish year with hope and positivity and love. I know it's just the next month on the calendar, but the new year feels different. My Goodreads shelf is back at zero, and I have an endless sea of possibilities for shaping my next reading year. There's no genre more full of hope, positivity, and love than YA romance. First love is a feeling like no other. When my jaded, elder millennial heart needs a pick-me-up, reading a story about two people falling in love for the first time always sets me right.
This is also the wish I have for you all this new year. After the holidays and onslaught of resolutions and dark (in the Northern Hemisphere) January days, a YA romance might be just what you all need as well. I wish you hope and love in all your bookish endeavors! So, in the spirit of positive starts, I've compiled a list of YA romances to start 2023 off on the right foot. Let these teens be in the awkward, angsty situations, not us. These books are sure to set your reading year in the right direction.
---
If you liked this list and are looking for more YA romance recommendations, you should check out 8 sweet friends to lovers YA novels and 12 YA romance titles that make me want to be a teen again.