Humor
Five SWEET VALLEY HIGH Characters Meet Their SAVED BY THE BELL Doppelgängers
This content contains affiliate links. When you buy through these links, we may earn an affiliate commission.
Eighties and '90s teen soaps were the best, weren't they? All drama and flash and ridiculous schemes, not to mention the multiple proms, summers on the Malibu shores, and trips to the mall galore.
If you're feeling nostalgic for the high school days of Saved by the Bell and Sweet Valley High that never, in actuality, were, then you might be interested in these character crossovers. The students at SVU and Bayside had more in common than they knew.
Kelly Kapowski & Jessica Wakefield
Their beauty, perkiness, and appeal make them instant soul sisters. Both captained their cheerleading squads and went out for prom queen, homecoming queen, and any other crown-bestowing activity they could charm their way into. While Jessica prefers the guys who love her sister and everyone's chasing Kelly, and while Jessica's schemes give her a cruel edge missing in Kelly's squeaky clean storyline, there's a lot about these queens of their respective schools that feels similar.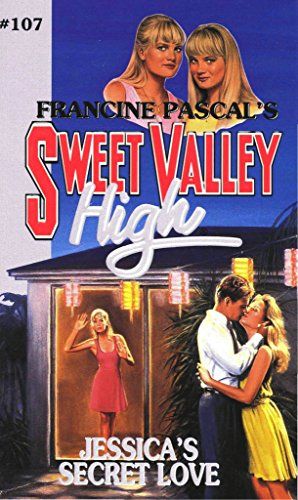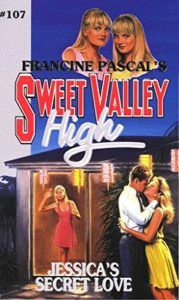 Older guys who date high school girls are trouble—this is true both with Jeremy Randall (engaged to Jessica's housemate!) and Jeffrey Fields (a club-going cheater—and Kelly's boss!).
Jessica Spano & Elizabeth Wakefield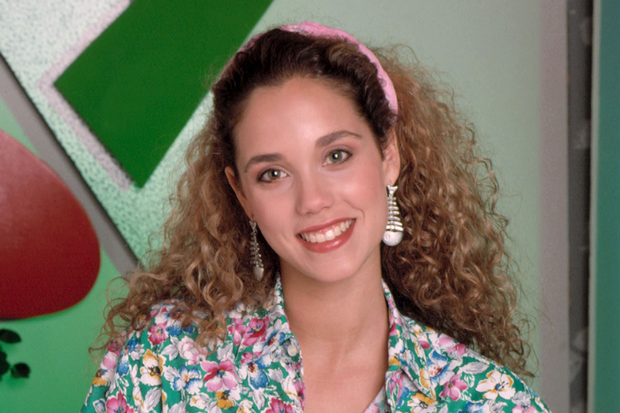 Both Jessie and Liz are high-achieving, well-behaving, modest-clothes-preferring beauties whose social consciousnesses leave others feeling rebuffed. Their activist tendencies don't keep them from fun extracurriculars: Jessie is on the swim team with Lisa and Kelly, and enjoys a brief stint in the girl group Hot Sundae; Elizabeth briefly models with her sister, Jessica. They depart from each other in the aftermath of high school: Jessie heads off to Columbia University, while Elizabeth settles for Sweet Valley University.
Crossover Title/Episode: A Night to Remember & "Jessie's Song"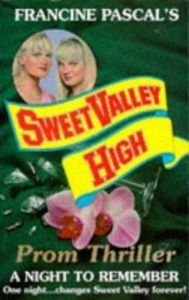 Elizabeth and Jessica Wakefield are so excited, so excited for the prom, but a spiked drink leads dreamy Elizabeth down a scarier path. Meanwhile, "Jessie's Song" includes the possibility of a hot record deal…and a caffeine pill addiction. Just say no to substance use, kids.
Lisa Turtle & Lila Fowler
These rich, fashion-conscious ladies often stand in the shadows of their best friends, who eclipse them for reasons that are, I humbly submit, inexplicable. Lisa's parents are doctors who have a cabana at Malibu Sands and enough cash to keep Lisa a mall favorite; Lila's father is the owner of Fowler Enterprises, which looms large over Sweet Valley.
Crossover Title/Episode: Taking Sides and "No Hope with Dope"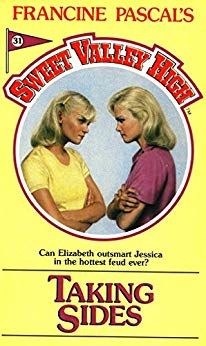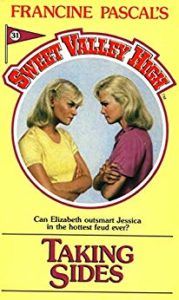 Johnny Dakota and Jeffery French: swoon! Lisa's taken with the famous actor Johnny Dakota, who shows up at Bayside to shoot an anti-drug commercial, but who promptly falls for Kelly. Over at Sweet Valley, Lila is determined to get new guy Jeffrey French's attention—but he only has eyes for Liz.
Samuel "Screech" Powers & Winston Egbert

Screech unrequitedly loves Lisa; Winston unrequitedly loves Jessica. Both are lovable goofs whom no one quite takes seriously enough. Winston's post school storyline involves a lot of money, debauchery, and loneliness; this doesn't parallel Screech-the-character's post high school life, but, well…you have access to the tabloids, too.
Crossover Title/Episode: "V" is for Victory & "Jessie's Song"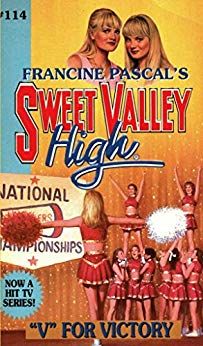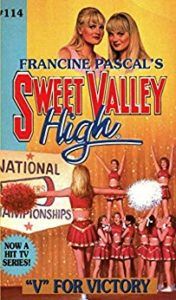 Winston stands in as a cheerleader; Screech stands in as an honorary member of Hot Sundae.
AC Slater & Todd Wilkins
Both are beloved in their schools; they are the captains of teams (AC goes for wrestling and football; Todd's all about basketball) who vie for—and often get—the prettiest girls in school. Todd and Elizabeth, like AC and Kelly, are on-again, off-again (though AC takes some time to date Jessie Spano, too—a connection that Jessica Wakefield, who always wanted Todd but only dated him briefly, would be proud of). Though charming and fun, AC is also sometimes the voice of reason in his friend group; that's something that always serious Todd could appreciate (and I bet AC wouldn't mind borrowing Todd's motorcycle, either).
Crossover Title/Episode: Say Goodbye and "Aloha, Slater"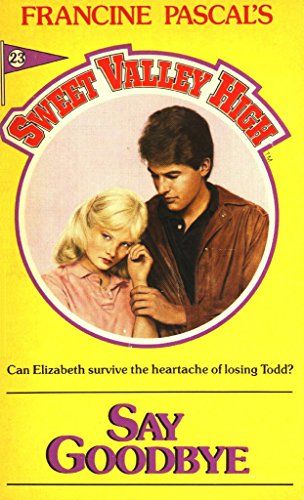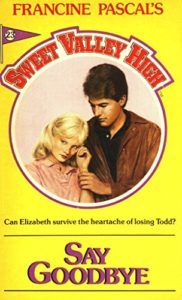 Damnit, Dad! Todd's moves him to Vermont, breaking Elizabeth's heart for several weeks; AC's wants to take him to Hawaii, much to AC's chagrin. Neither Sweet Valley nor Bayside could be the same without them.
Zack Morris & …No Parallel!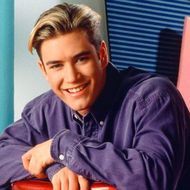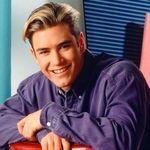 Alas, though the school boasted the children of rock stars, child actresses, and rich kids galore, the one character missing at Sweet Valley High seems to have been a Zack Morris twin. Todd Wilkins was too goody-two-shoes; Bruce Patman, too mean; Jeffery French, too fleeting a presence. It seems that in Sweet Valley, there's no one like Zack Morris—though his antics, dramatics, love connections, and schemes would've given the Wakefield twins a run for their money.
Crossover Title/Episode: The New Jessica and "Model Students"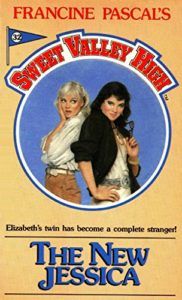 Zack gets a bad rap—sometimes with cause, as he's always trying to parlay his friends' successes into quick cash for himself, be it with magical pimple cream, a teen hotline, Hot Sundae and Zack Attack, or that time he made a swimsuit calendar featuring the girls of Bayside (photos taken without permission, Zack!). The calendar attracted the interest of a modeling scout, and Zack proved supportive of Jessie, Kelly, and Lisa's fortunes…until he wasn't. Jessica and Elizabeth also do some teen modeling; like Kelly, Jessica learns that it's her authentic self who's most beautiful.
Secondary Characters
Tori Scott & April Dawson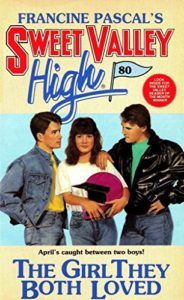 When Tori zooms into Bayside on her motorcycle—clad in a leather jacket, beautiful, and tough—she sets Zack and AC's heads spinning. It's a rivalry that carries through the last season. In Sweet Valley, motorbiking April knows something about rivalries, too: her boyfriend, Michael, and his former best friend, Artie, were also torn apart by one.
Violet Anne Bickerstaff & Sandra Bacon
Violet's classist parents are NOT happy that she's dating Screech, whom they find to be beneath her; an awkward dinner at their mansion does nothing to help this. In Sweet Valley, it's the fact that Manuel is Mexican that's a problem for Sandra's prejudiced parents. Both Violet and Sandra face a moment of reckoning in which they either have to stand against their bigoted parents for the goodhearted guys whom they love or lose out.
Nicki Kapowski & Shelley Novak
Crossover Title/Episode: Perfect Shot & "Teen Line"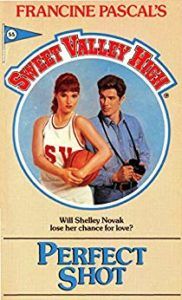 Shelley's a basketball star who's head-over-heels for photographer Jim; Nicki's a budding baseball star, and though her older sister is dating Zack, that doesn't keep her from dreaming about him, too. Both girls push their boundaries and take chances to attract their guys of choice (with mixed results).