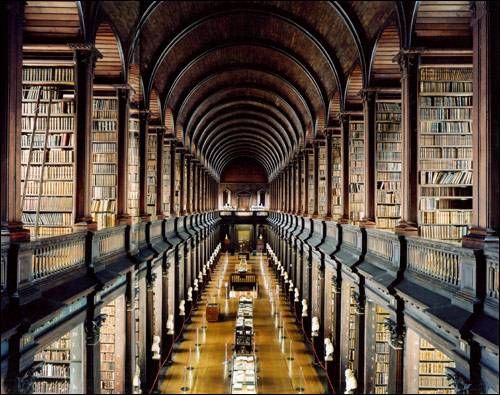 Nonfiction
The Sweet, Sweet Idealism of Common Reading for Freshmen
This content contains affiliate links. When you buy through these links, we may earn an affiliate commission.
Can a book stave off college freshmen blues? That is the hope.
Many college students in their first month of school this Fall might have felt overwhelmed by coming into new academic expectations in a new environment. In many universities, though, if students involved themselves early in freshmen orientation, and the Common Reading program, they'd find connections with others through a book.
Common Reading programs consist of summer reading prior to the start of a semester. Some colleges require the incorporation of the text then into the introductory writing course. Others plan around the book and book discussions during orientation week. Some will then have a semester event when the author visits.
In my freshman orientation week, we were required to have read Danzy Sena's novel, Caucasia: A Novel and then attend a professor-led discussion on it. The book was focused on two sisters born to Civil Rights Activist parents and right up my reading alley. I'm not going to lie: While I read the assigned reading with excessive and probably annoying enthusiasm, most of my dorm mates did not. I was hanging on every word. I took notes. Looking back, it was actually worth it for those who weren't interested to experience that professor-led discussion too and see what college involvement means.
What's interesting about Common Reading, though, is the potential conflict that it can inspire, particularly in terms of which book the university should choose.
How do you choose a text that is important socially, that upholds the values of a college, that incites students to read and discuss AND makes faculty happy AND makes administrators happy? Other groups voice their opinion too, like when the National Association of Scholars was frustrated over the lack of classics used for Common Reading. This is a lot of expectation for a book, and commonly excessive responsibility for those assigned with choosing the book and developing the curriculum around it. This is especially true when writing classes are expected to incorporate the text as well.
But, at the same time, there is such a fantastic idealism in the concept of mass intellectual understanding. College life can be focused to emphasize discussion and intellectual exploration, which also might be an important goal when, early on, many college freshmen are more focused on the social environment of the new culture around them. I know. I was one once. In addition, I teach freshmen now and Saturday night is usually their true passion. It's lovely to show them the other purposes of college life.
SO, what books were chosen for this Fall? There's variation across the states:
For the University of Virginia, books are unique to majors, so engineering students read Spare Parts by Joshua Davis, about Mexican-American students in a robotics competition and the immigration issues that surround them. Meanwhile education students Waking up White, and Finding Myself in the Story of Race by Debby Irving.
For the University of Florida, students read Double Take, by Kevin Michael Connolly, about Connolly's life without legs.
Ohio State University refers to their organization as the Buckeye Book Club, and this year their students read The Good Food Revolution by Will Allen. The author explains how he left his corporate world to become a farmer, and emphasizes how our food production should change.
The University of Arizona Honors College is reading The Other Wes Moore: One Name, Two Fates by Wes Moore, about two young black men with the same name and a similar background, yet one is in prison for murder.
Washington State University students read Just Mercy by Bryan Stevenson about the social justice system inspired by Stevenson's experience with a man on death row.
West Virginia University students read Max Brooks' World War Z, which features testimonies from those involved in a future war against zombies.
At Texas A&M, students read Where am I Wearing?: A Global Tour to the Countries, Factories, and People That Make Our Clothes by Kelsey Timmerman. This one is all about the American dependence on clothing manufacturers in impoverished areas.
The above is just a small collection across the U.S, but it's clear among this handful that nonfiction focused on social justice is definitely preferred. The idea that a book choice like this might then represent the philosophical goals of a university may seem ridiculous, but once you start scrolling through justifications, it's clear that this is exactly what Common Reading programs are focused on.
It's all an interesting example of when inspired opportunity meets bureaucracy and public relations. But it makes me wonder: If you were to pick the book that 7,000 college students should read, what would it be?