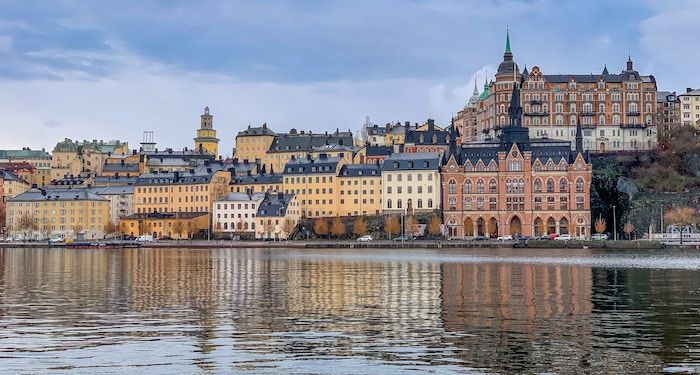 In Translation
11 of the Best Swedish Books Available in English Translation
This content contains affiliate links. When you buy through these links, we may earn an affiliate commission.
Scandinavian literature is famous for its crime novels and bleak landscapes. Perhaps most famously, The Girl With the Dragon Tattoo by Stieg Laarson, translated by Reg Keeland, took the world by storm (although Keeland still isn't listed on the book's cover). Published in 2005, it had sold 30 million copies worldwide by 2010, and was ranked by The Guardian as one of the 100 Best Books of the 21st Century.
But looking past Stieg Laarson, what Swedish books available in English translation should you read? Please don't assume that all Swedish literature is cold crime investigation and psychological thrillers — you should know that childhood classic Pippi Longstocking, about the antics of a wild, strong, mischievous red-pigtailed girl, came from Swedish author Astrid Lindgren, translated by Florence Lamborn.
So in order to give you this list of grim dystopias and creative speculative fiction, of stark realist literary fiction and emotional contemporary literature, I drew from a variety of genres and authors.
Some disclaimers: Marginalized authors, particularly authors of color, are less likely to be published and also less likely to be translated, and there is an unfortunate lack of them on this list. (Please let me know if I'm missing someone crucial!). This is also a list of translated literature specifically: In Every Mirror She's Black is a recent novel by Stockholm-based Nigerian American author Lola Akinmade Åkerström, but it was written originally in English.
Over the past month, I have read, read, and read in order to recommend you these 11 Swedish books available in English translation, and I have loved every minute of it. So get reading!
Please note that while I took great care to list content warnings where I could, sometimes things fall through the cracks. Please do additional research on the recommended titles if needed.
---
Want more books in translation content? I have lists for you of books in translation from Argentina, Brazil, Catalonia, Central Africa, France, Japan, Mexico, Southeastern Europe, and Ukraine. If you have recommendations or requests for future lists of books in translation, or if you want me to know about a book I might have missed, let me know on Twitter.