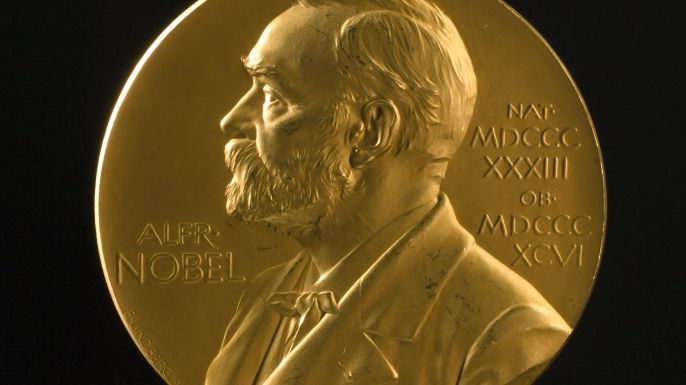 News
The Swedish Academy Collapses. Two Additional Members Have Resigned.
The internal collapse of the Swedish Academy is complete. What everyone feared would happen has happened, and it is even worse than expected.
As of yesterday, two more members of the Swedish Academy have resigned, leaving the prestigious organization paralyzed by its own bylaws.
Following a meeting at the Swedish Academy on April 12, Sara Danius announced that she is stepping down from her position as Secretary effective immediately, leaving the Academy without leadership. Danius also announced that she will be withdrawing as an active member of the Swedish Academy. Soon after Danius made her announcement, it became known that Katarina Frostenson is withdrawing as a member of the Academy, as well.
These two resignations leave the Swedish Academy with only eleven active members remaining out of a total of eighteen. There are several issues with having reached this number. First of all, the members of the Swedish Academy are elected for life. A member can retire from being active, but they can never resign and leave their post, similar to that infamous line in Eagles' "Hotel California:" "You can check out anytime, but you can never leave." Second, to elect a new member, twelve members are required for a quorum, after today leaving the Academy a crippled institution unable to self-generate.
Sara Danius assumed the position of Secretary in June 2015 as the first woman to hold that position since the founding of the Swedish Academy in 1786. According to Danius, she would have wanted to remain as Secretary but it is the will of the Swedish Academy for her to resign.
Meanwhile, Academy member Sara Stridsberg told Swedish newspaper Dagens Nyheter that a deal was struck at today's meeting where Katarina Frostenson agreed to retire as active member, on the condition that Sara Danius stepped down as Secretary.
As Book Riot posted earlier this week, the current crisis in the Swedish Academy began in the fall of 2017 when accusations of sexual assault were directed at Katarina Frostenson's husband, Jean-Claude Arnault, followed by revelations of financial misconduct and conflicts of interest involving Frostenson, Arnault, and the Swedish Academy. A vote concerning Frostenson's future as Academy member caused a serious rift in the Academy last week, with three members resigning in protest, putting the future of both the Swedish Academy and the Nobel Prize in Literature in question.
Today, the crisis has deepened. The Swedish Academy is in total collapse, and, according to Danius, the work on this year's Nobel Prize in Literature has already been severely affected.
Meanwhile, the eyes of the world are now on two people–His Royal Majesty Carl XVI Gustaf and Academy member Sara Stridsberg. As the royal custodian of the Swedish Academy, it is up to HRM Carl XVI Gustaf to decide on changes to the bylaws which would allow for the full resignation of members while they are still alive. As an active member of the Academy who previously has expressed doubts whether or not she wishes to continue, Sara Stridsberg is yet to make a public announcement.