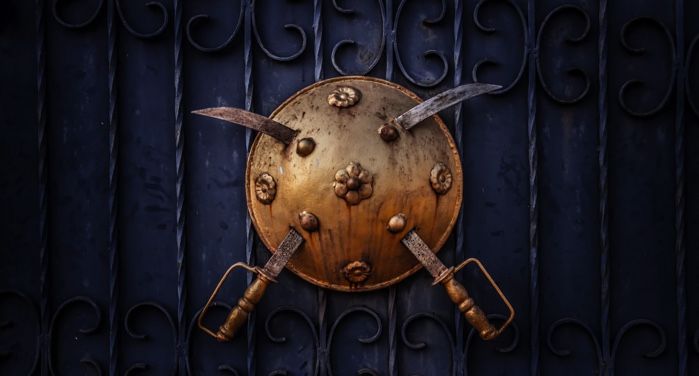 This content contains affiliate links. When you buy through these links, we may earn an affiliate commission.
Love a side of swords with your fantasy? Enter swashbuckling fantasy! Find some great recs here.
What Even is Swashbuckling Fantasy?
Swashbuckling fiction has been around for a LONG time. It's all about the fight of good versus evil, the hero's journey, coming of age, and yes, sometimes pirates. This sub-genre has evolved a lot but its core has stayed the same, with the action usually revolving around sword-fighting. And while the term "swashbuckling" may indeed make you think of sailors and pirates, the term now mainly refers to any hero who lived (and sometimes died) by the sword.
The early books in this swashbuckling fiction genre are books we know and love such as The Three Musketeers by Alexandre Dumas, Treasure Island by Robert Louis Stevenson, and The Princess Bride by William Goldman.
As we see with The Princess Bride, the genre has since evolved to include the magic and mystery we love today — enter swashbuckling fantasy! These are the books I will be focusing on in this list. With daring adventures, magic, and yes, also sword-fighting, these books are page-turners you need to add to your fantasy TBR.
13 Swashbuckling Fantasy Books
Want even more great recommendations?
Check out Book Riot's Tailored Book Recommendations! Whether you're looking for Swashbuckling Fantasy or otherwise, TBR is a great resource! Let a team of BookRiot Contributors handpick the perfect book for you!