Book Fetish
Spice Up Your Life: Swag for Unabashed Smut Readers
This content contains affiliate links. When you buy through these links, we may earn an affiliate commission.
What is it to reclaim a word like smut? For readers of romance novels with explicit sex scenes, beloved books have been derided as smut for ages. Scores of romance readers have kept their habits secret, fearing judgment about their intellects, their tastes, even their own sex lives. Reclaiming the word disarms it, making the term a badge of honor rather than an insult. This reclamation within the romance reading community fascinates me. First, it skips over one common defense of romance, namely that stories of relationship arcs are hopeful, heartfelt journeys that show love triumphing over adversity. Stipulated, but also many people enjoy reading about sex. There's nothing wrong with that! More and more, readers are saying that quiet part out loud.
The second reason I find the smut renaissance fascinating is that it is legitimately very difficult to know which books are smutty! Old school romances with clinch covers telegraphed their content, to the embarrassment of some readers. With the rise of trade paperback romances with illustrated covers, books that seem similar from a superficial glance can be wildly different, sex-wise. This has readers turning to various sources, like TikTok and Instagram, for advice on where the spice is flowing. In the 1980s, some readers hid their paperbacks in quilted fabric covers to conceal their reading preferences. Nowadays, some readers want everyone to know that the characters in their innocent-looking books are heading to the bone zone. With stickers, t-shirts, and more, smut lovers have plenty of options for letting their freak flags fly. Let's have a look at some.
Stickers for Smut Readers
There's something about a sticker in a Gothic font that brings heightened dignity to a word like smut. $4
For people who like their smut a little spooky, attach this ghostly sticker to your TBR cart, laptop, or water bottle. $2
This ticket to the Smutty Romance Book Club would be great as a party favor at your next IRL book club meeting. $3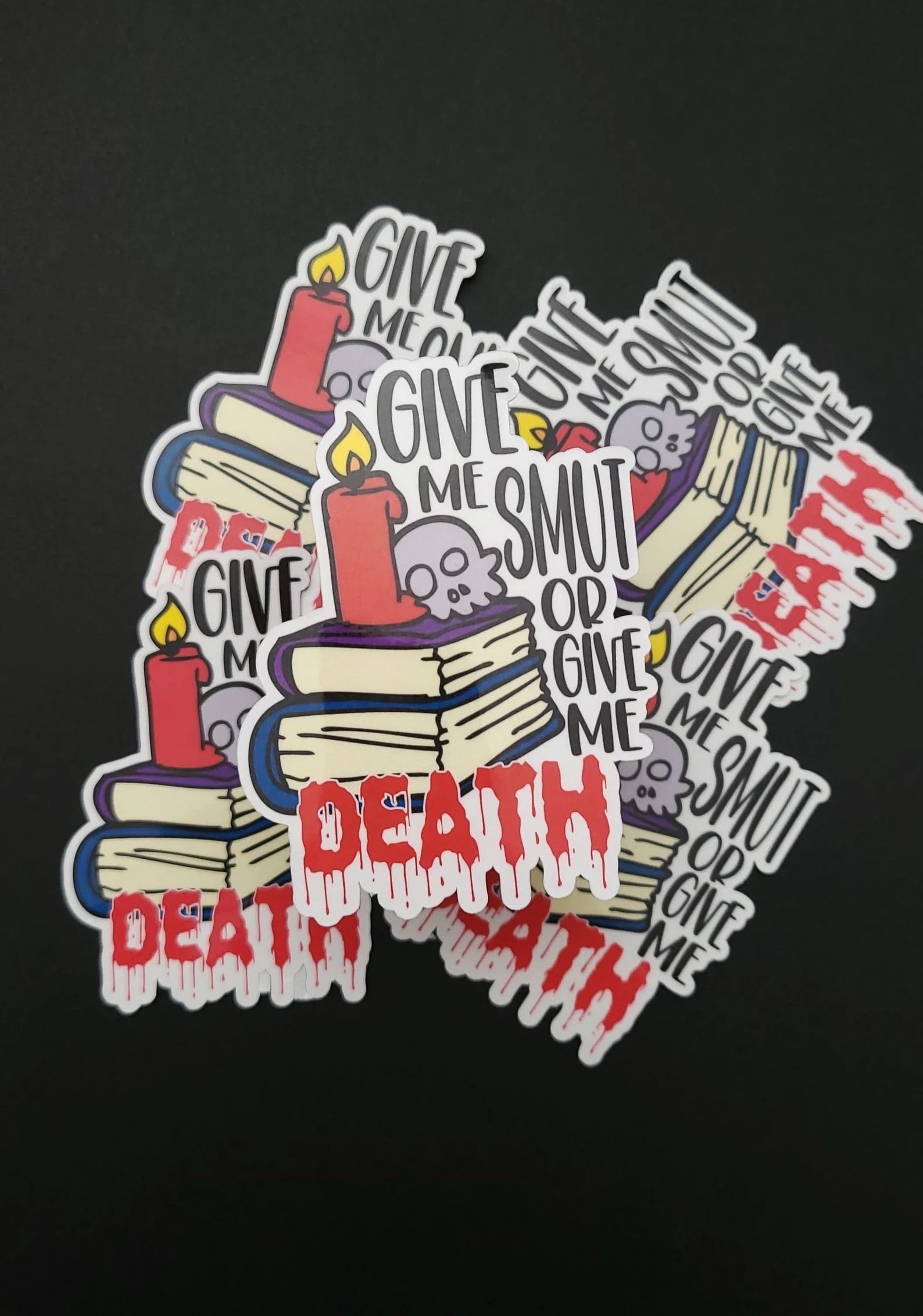 With all apologies to Patrick Henry, this blood-curdling sticker takes a bold stance on smut. $4
T-Shirts for Smut Readers
If you want a shirt that advertises your reading preferences and has Rose Apothecary vibes, here you go. $24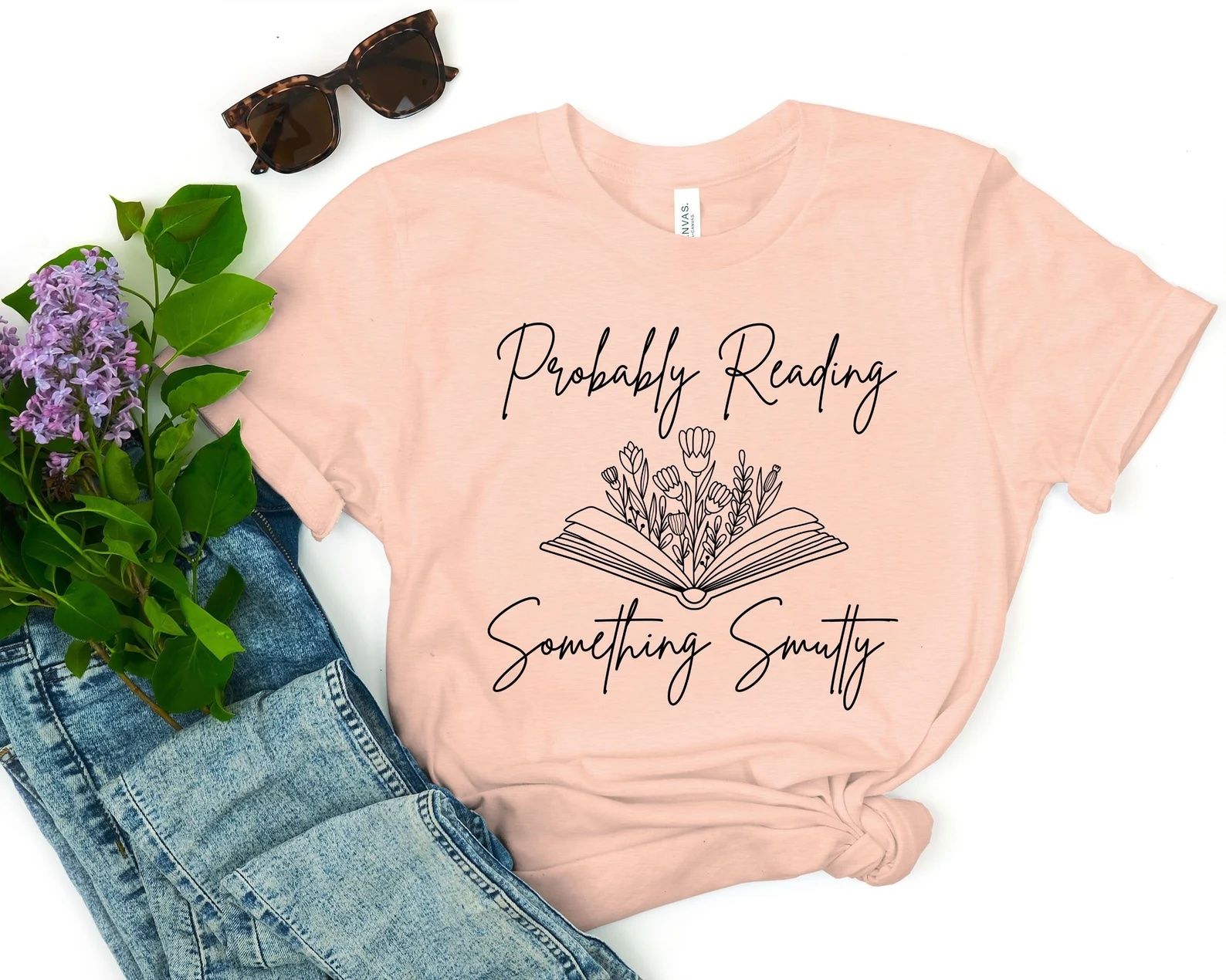 This flowery t-shirt looks very unassuming until you read the text. $33
If your obnoxious uncle likes to wear an "I'd rather be fishing" t-shirt or the like, you can respond in kind with some hilariously deadpan honesty. $10+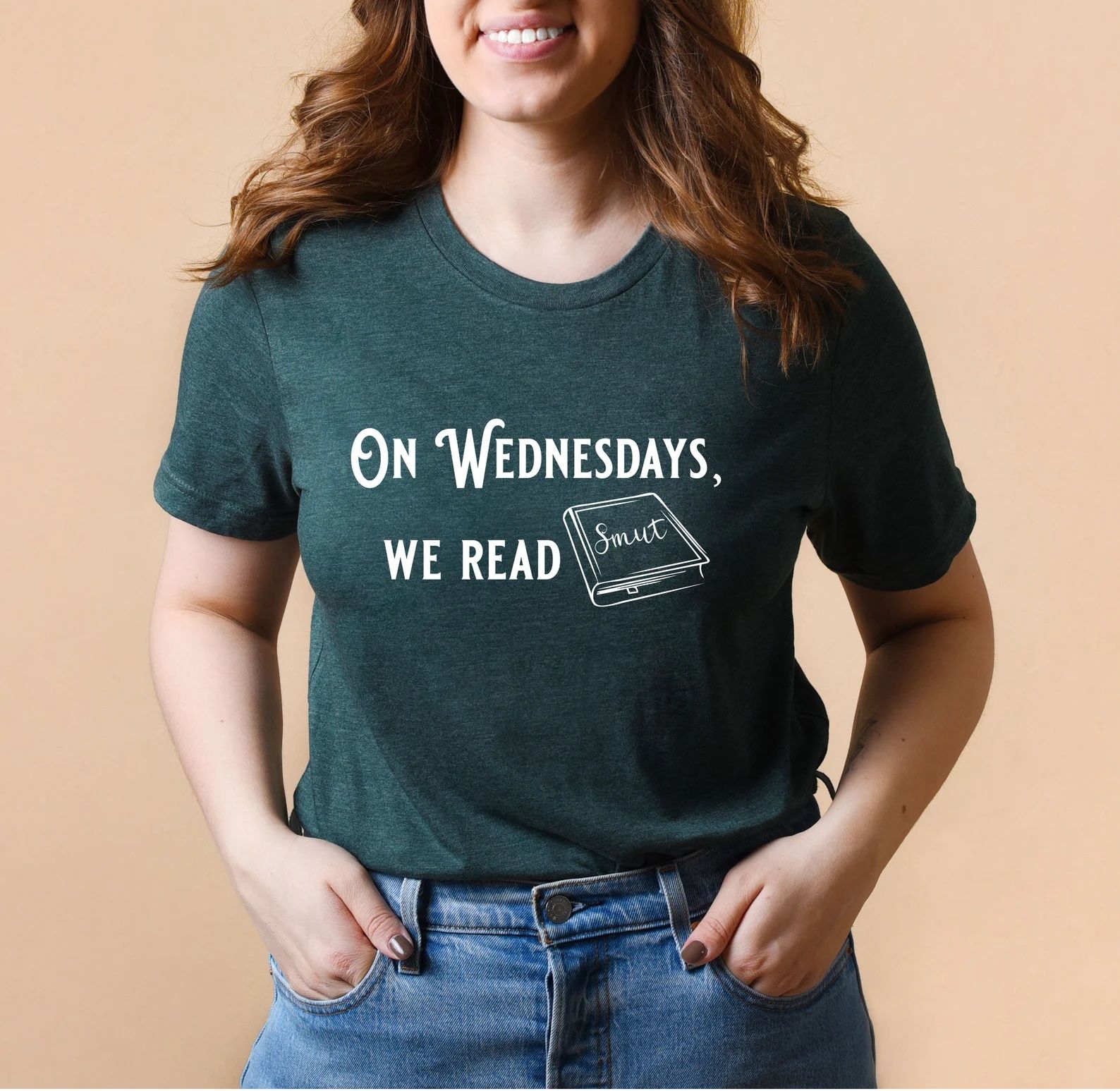 Don't worry, this Mean Girls-inspired shirt is available in pink. $25+
Bookmarks for Smut Readers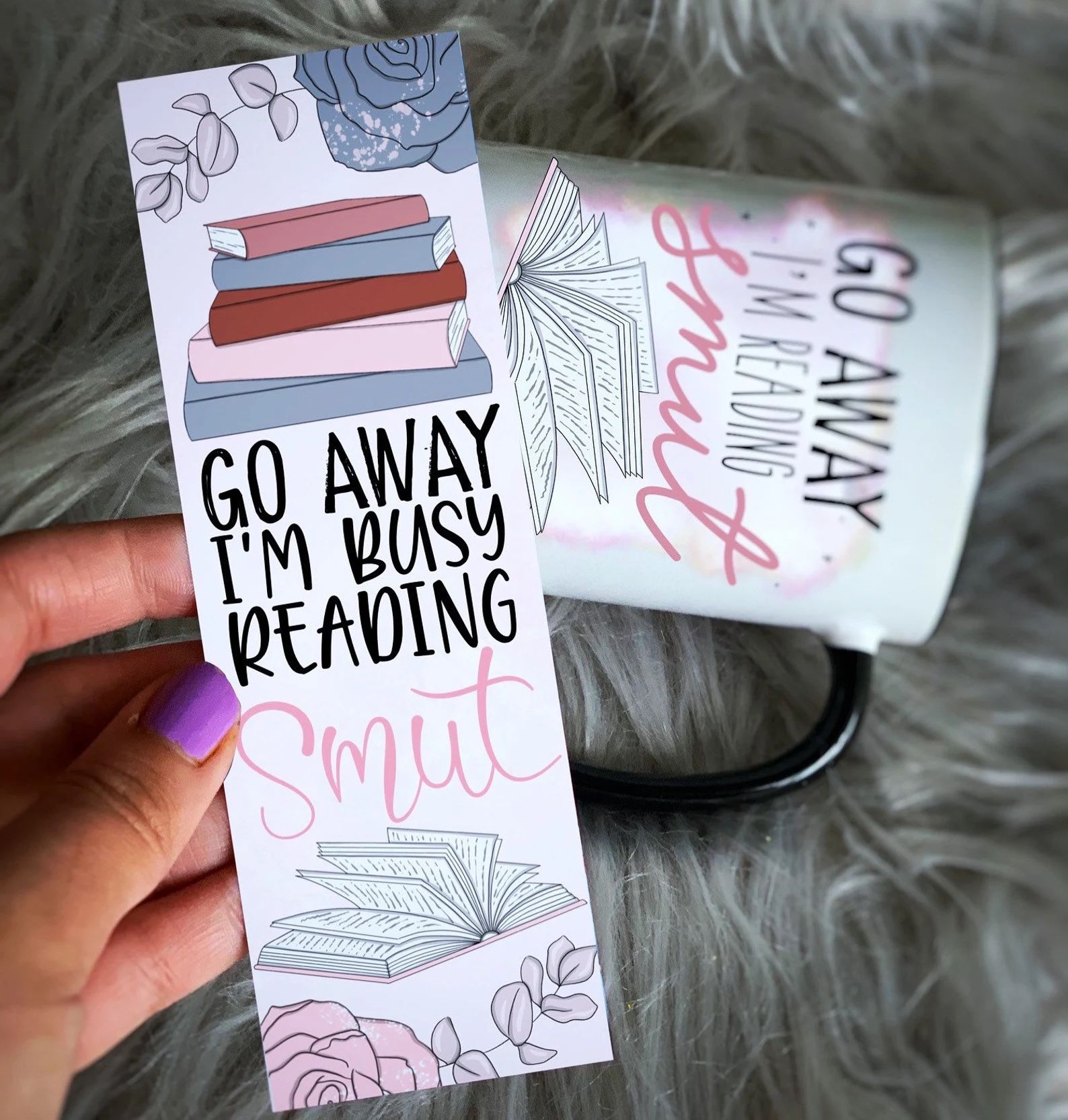 There's nothing like an aggressive bookmark to make your stance known. $4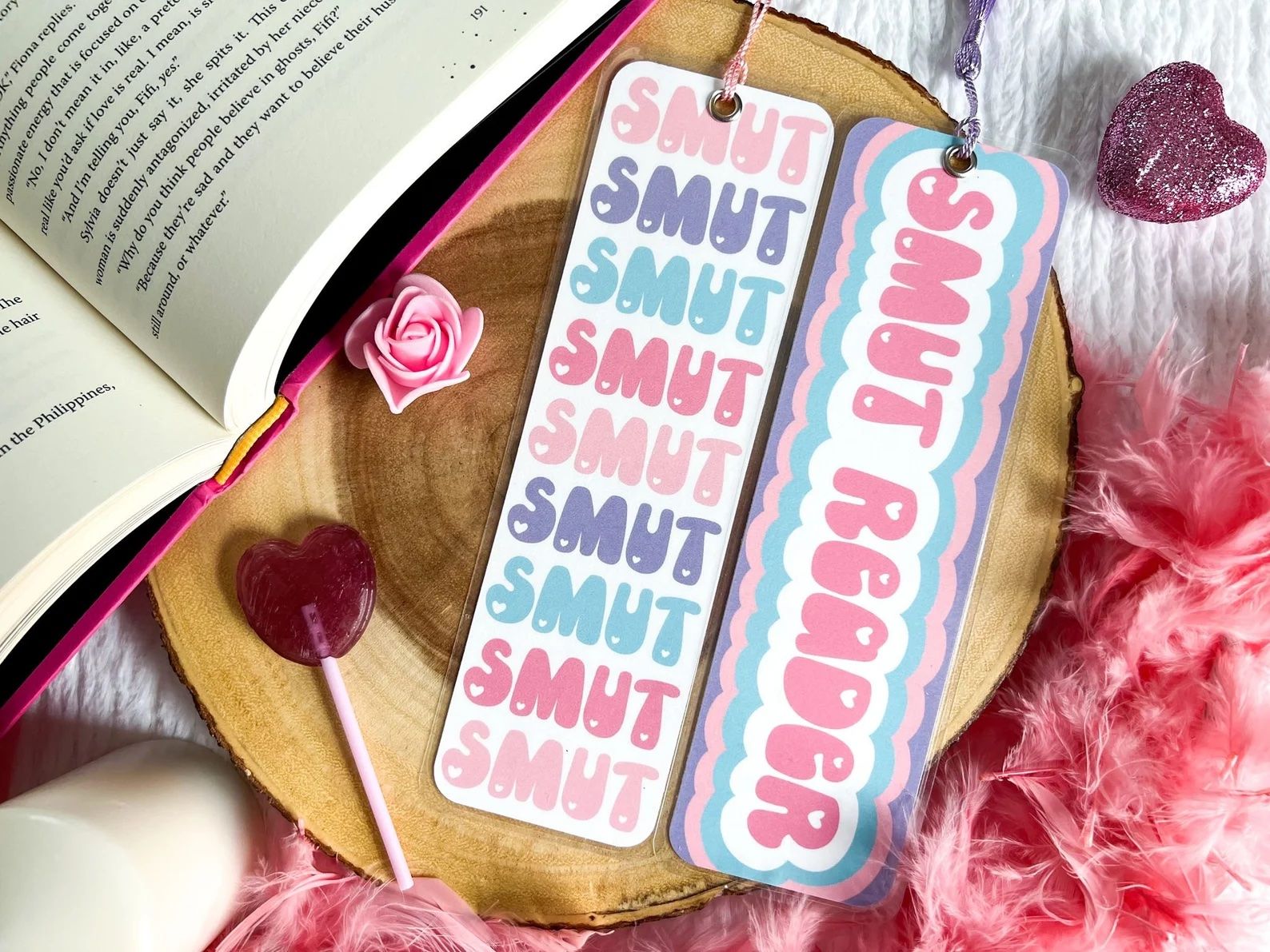 I love the puffy heart vibes of these candy-colored bookmarks so much. (Spring for the tassels and the lamination!). $3
This chill yet affirming bookmark knows the person who said "Gorgeous gorgeous girls eat soup" is one of the real truth tellers of our generation. $10
If you're interested in reclaiming the word "slut" alongside the word "smut," this nautical bookmark could also be your next tattoo. $5+
Other goods for Smut Readers
Bookish enamel pins are some of my very favorite items to collect. Who could resist one that celebrates smut with chili peppers?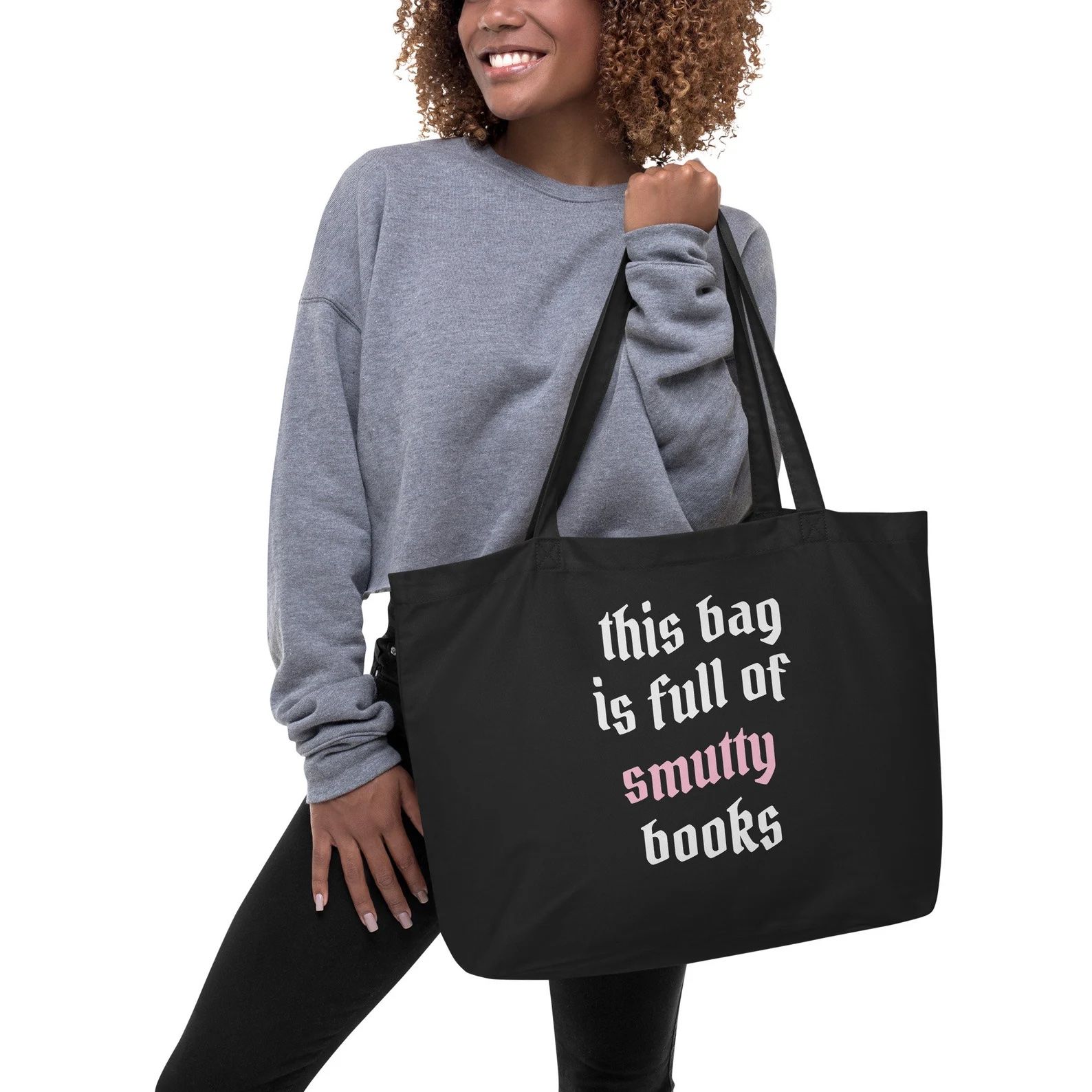 A roomy totebag is absolutely necessary for schlepping around all your smutty books. $25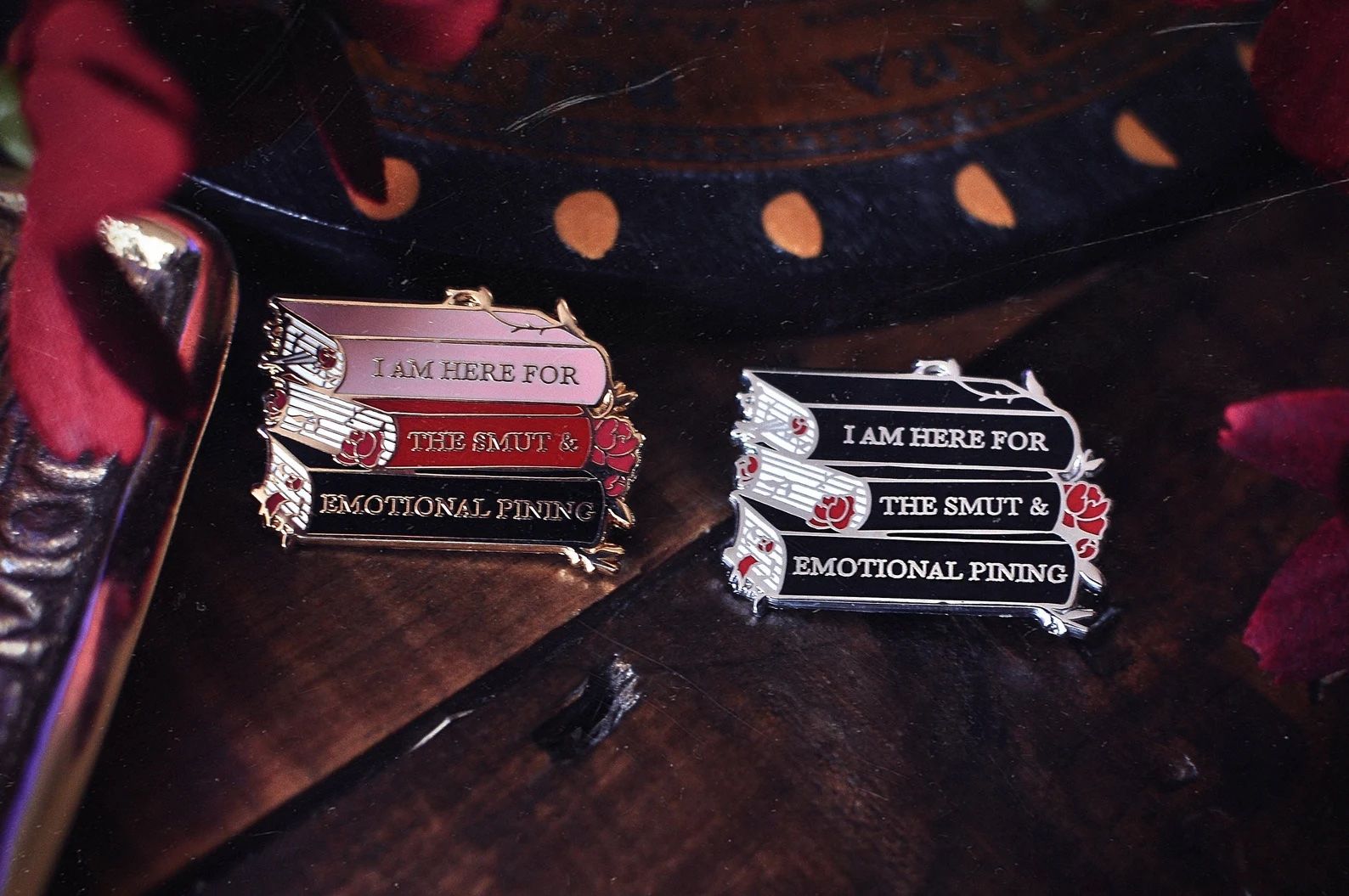 Like the aforementioned sticker celebrating the sweet, smutty books, this enamel pin pairs smut with pining. Two great tastes that taste great together! $12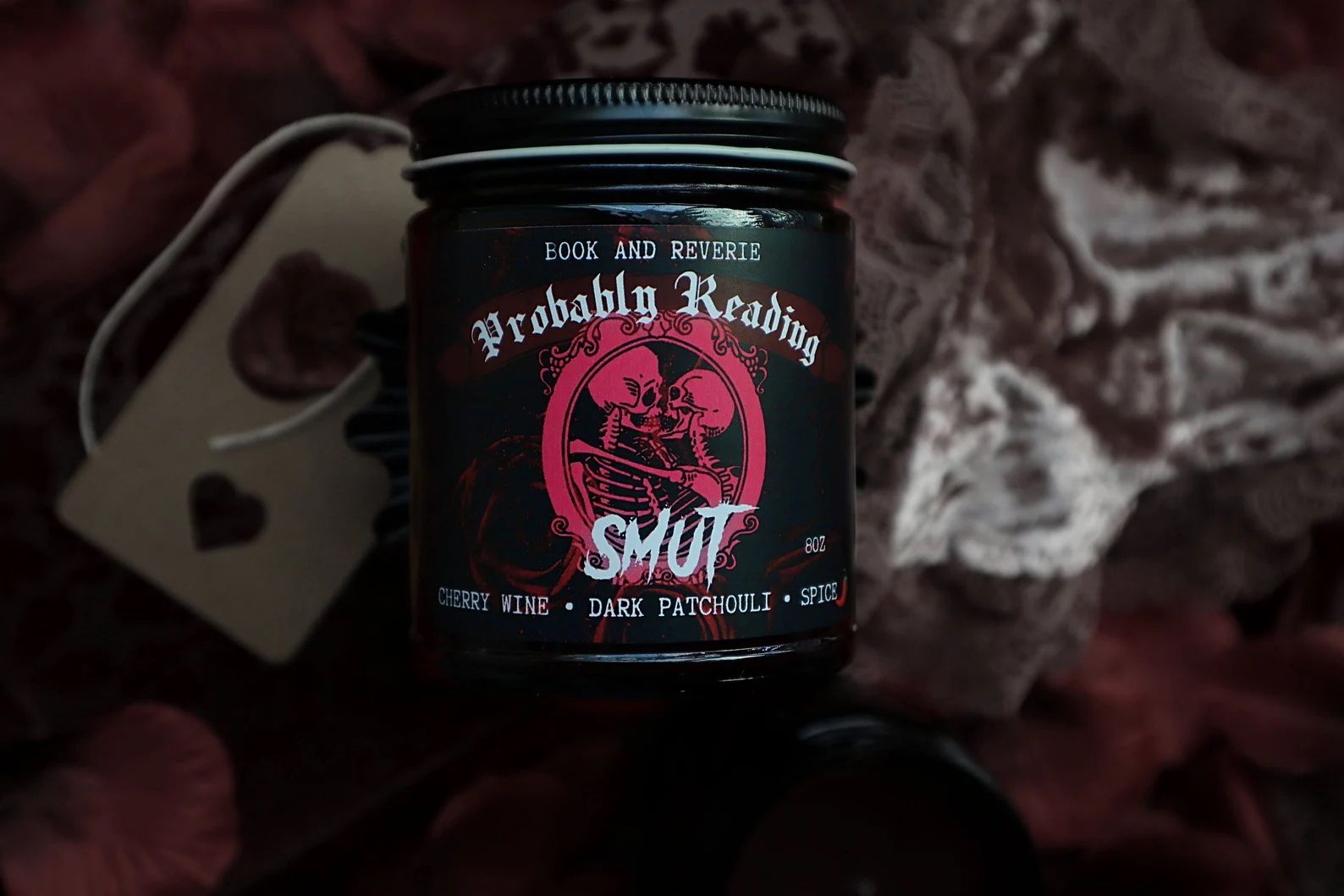 A candle with notes of cherry wine, dark patchouli, and spice would set the perfect ambiance for a cozy reading session. $22
If you don't do open flame, bergamot and woods-scented wax melts promise to smell just like a romantic hero. $10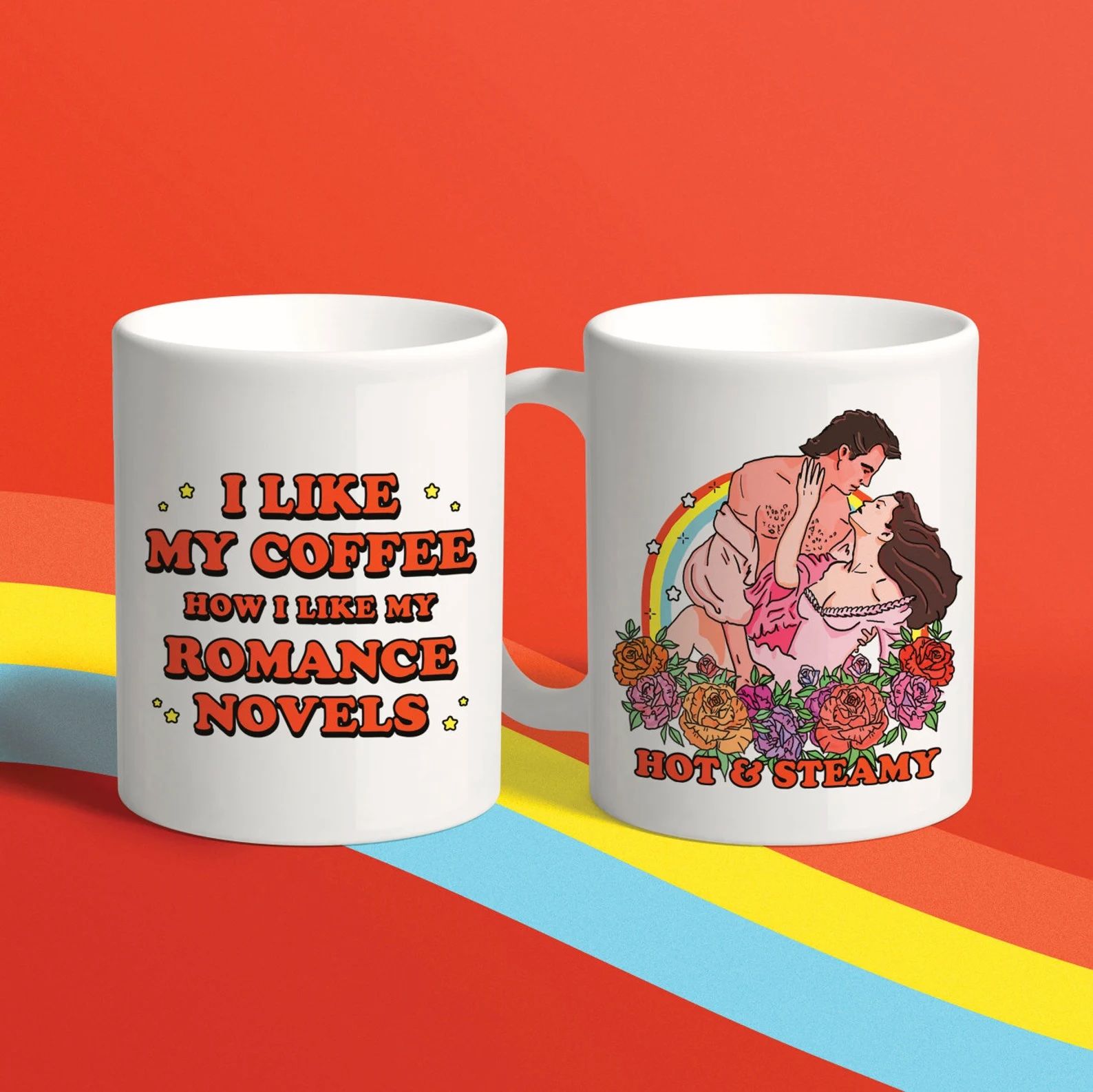 I could go on, but I'll stop here with a romance clinch mug. While it doesn't mention smut explicitly, this Etsy seller is my absolute favorite purveyor of bookish goods and this mug is hilarious. $14