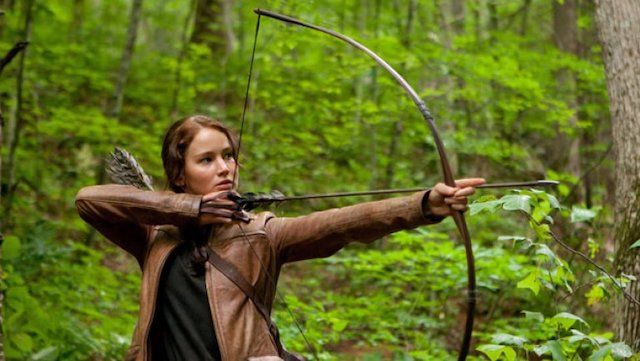 News
Suzanne Collins Announces Hunger Games Prequel for 2020
This content contains affiliate links. When you buy through these links, we may earn an affiliate commission.
Hunger Games fans: have you missed the world of Panem since the ending of the trilogy and subsequent films? Well, now there's a new and exciting release on the horizon for you in 2020.
According to The Associated Press (AP), author Suzanne Collins has announced a prequel to her bestselling Hunger Games trilogy. Currently, the new novel is set to release on May 19, 2020. There is no word yet on what the title will be. In a statement on Monday morning, Collins explained that the prequel will explore the "Dark Days" of Panem, following the failed rebellion.
"With this book, I wanted to explore the state of nature, who we are, and what we perceive is required for our survival," Collins said. "The reconstruction period 10 years after the war, commonly referred to as the Dark Days — as the country of Panem struggles back to its feet — provides fertile ground for characters to grapple with these questions and thereby define their views of humanity."
With the prequel set long before the Katniss Everdeen storyline, details of this novel's characters are also unknown. Additionally, plot details, aside from what Collins described in her press release, are also unclear.
What we do know is this: Lionsgate, who released the four movies based on the original Hunger Games trilogy, is already interested in potentially turning Collins' prequel into a movie. Lionsgate chair Joe Drake said, "As the proud home of the Hunger Games movies, we can hardly wait for Suzanne's next book to be published. We've been communicating with her during the writing process and we look forward to continuing to work closely with her on the movie."
There is no concrete word on an upcoming film based on the prequel as of yet, but it's clear Lionsgate is excited about the possibility. As are most Hunger Games fans, I'm sure!
While we wait for more news about this upcoming release, check out more Hunger Games content right here at Book Riot.