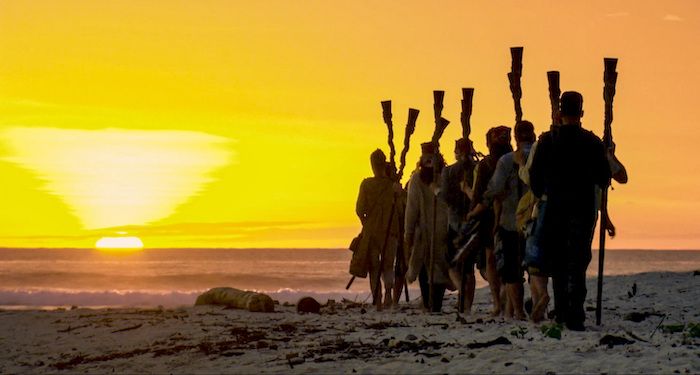 Pop Culture
SURVIVOR 41: Heroes Vs. Villains, Literary Edition
This content contains affiliate links. When you buy through these links, we may earn an affiliate commission.
How do you top Survivor season 40: Winners at War? This burning question has occupied fans of the show since the finale aired in May 2020, and it will be no easy feat. But I believe I have the solution: heroes vs. villains, literary style!
The best seasons of Survivor give us contestants to root for and to boo from the safety of our couches. They give us dark horses and favorites who go out early, manipulators both obvious and subtle, players who swear by their families and mean it. Sometimes there are heroes who turn out to be villains all along, and sometimes the villains have hearts of gold. There are people we love to hate (looking at you, Russell Hantz!) and ones we love to love (Natalie Anderson, you have my heart!). And part of the glory of season 40 is that if you were a longtime fan, you already knew these players. You've seen their past game, you already have your favorites going in, and best of all, you know that they're there to play.
Enter the below characters! We've seen them in the pages of our favorite novels, and we've watched them struggle against all kinds of different odds. But unlike the season 40 contestants, these characters don't know each other. What reader or watcher doesn't love knowing more than the ones playing the game? Truly, this will be a season for the books.
Let's meet our contestants!
Heroes
Villains
And there you have it: a slate of players that will shock, surprise, and engage viewers from the arrival on the beach to the final vote. Pick your favorite, and tune in to see what happens next!