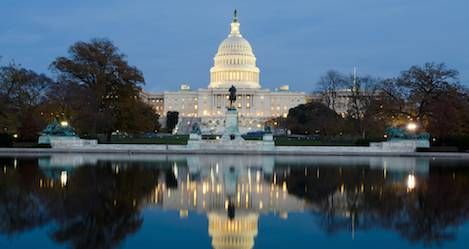 How To
Survive and Thrive in DC During the National Book Festival
Technical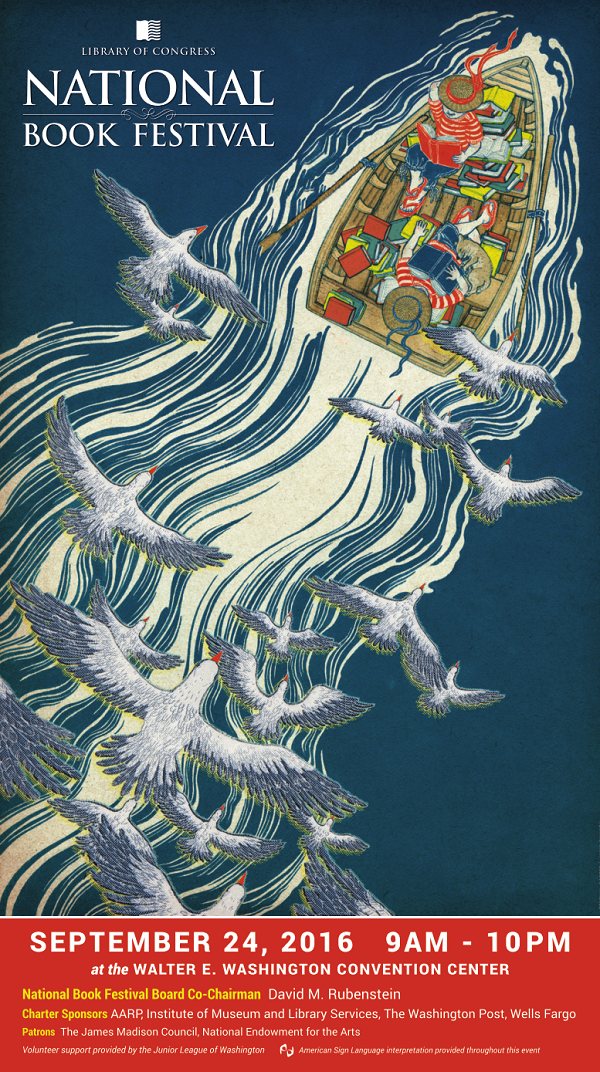 ly, I'm not a native Washingtonian but I've lived in this city off-and-on since 2007. In DC, that basically makes me a native. I love this city and it's nerdy, bookish, wonkish ways. Each year, I look forward to the Library of Congress' National Book Festival. It's a free, day-long celebration of all things book on Saturday, September 24 from 9 AM to 10 PM. The only ticketed event is the Stephen King lecture from 11 am to noon on the main stage.
DC has changed a ton in the last decade and if you haven't been to the Walter E. Washington Convention Center in the last few years, you'll be forgiven for not recognizing the place. In addition to some festival highlights, I've rounded up some places nearby to eat, caffeinate, decompress, and sight-see. Unless otherwise indicated, all these spots are within 1 mile of the convention center.
At the Festival
The National Book Festival packs a lot into just one day. You probably can't go wrong just camping out at the Fiction I stage from 10 AM to 12:30 PM for, in order: Marilynne Robinson, Yaa Gyasi, and Colson Whitehead. Later, the stage hosts Geraldine Brooks (2:30-3:10 PM) and Charlie Jean Anders (4:20-5:00 PM). Still, with stages dedicated to graphic novels, history, popular science writing, poetry, international books, kids' books, cookbooks, YA, and more, you're going to have to make some hard choices.
Here's my ideal, if a little idiosyncratic and totally unrealistic, schedule. (You'll notice that it doesn't account for eating or walking between stages, gives me no time for book signings or shopping, and still has me leaving some talks early).
The festival's full schedule is available online here. The festival also has its own app available to help you find your way around and make your schedule.
Caffeinate
The closest, best coffee to the convention center is La Colombe. This small coffee shop is about two blocks away at 924 N St NW (note, it's in an ally). For sure get the draft iced coffee.
If you're willing to walk a little bit further, I'd suggest hitting up A Baked Joint at 440 K St NW. Their pastries, breads, sandwiches, and beverages are phenomenal.
Eat
Lunch: You're not far from the Verizon Center (one metro stop or a half-mile walk). There, you'll find lots of options for a fast lunch including Chop't (salads), Shop House (fast Asian), and Chipotle (Mexican). All of three are located on 7th Street between F and G Streets. DC also has a fantastic food truck scene, so it's worth checking to see if any food trucks are near the convention center that day.
If you want to spend a little more time over lunch or grab a casual dinner, head over to Matchbox Pizza (713 H St NW). This local pizza place opened in 2003 and now has several locations around the city. They cook their pies in a brick oven. I'm also a huge fan of Brasserie Beck (1101 K St. NW) for mussels, fries, and Belgian beer.
Fancier Places/Dinner: For a fancier (and more expensive) meal in the area, you can't really go wrong at Lincoln (1110 Vermont Ave). I adore this "new American" restaurant with unique cocktails and delicious small plates. Frankly, it's worth going to Lincoln just to see the floor. It's no longer $10,000 worth of pennies but it still honors Lincoln.
I'd suggest making reservations in advance for both of these spots.
Bookish Nightlife (further than 1 mile away)
If you're not planning to stay until the tail end of the Book Festival, hit up any of DC's three bar + bookstores! Kramer Books & Afterwords Cafe in DuPont Circle, Busboys & Poets (named in honor of Langston Hughes, who worked as a busboy in the 1920s prior to gaining recognition as a poet) with several locations around the city, or my personal favorite, Petworth Citizen & Reading Room in Petworth. All are fairly easy to get to via public transportation from the convention center and all combine booze and books in fun ways.
The Reading Room at Petworth Citizen (829 Upshur Street NW) offers up literary themed cocktails each weekend. On September 23 and 24, they'll whip up drinks in honor of #bannedbooksweek. Next door to Citizen is Upshur Street Books (827 Upshur Street NW, open until 9 PM). President Obama did some of his holiday shopping there last year and the staff is awesome (full disclosure, I work there part-time but it was my neighborhood store before I got a job there).
Decompress
Conferences and conventions of all kinds can be kind of overwhelming. If you're looking for a quiet spot outside the convention center to recharge, I'd suggest popping across the street to Mount Vernon Square. If the weather is nice (and it often is in late September), this park offers a bit of green space with a view of DC's very own Carnegie Library (the library, built in 1902, now houses the Historical Society of DC). To get further away from the convention center, walk over to Franklin Square.
Quiet indoor space can be hard to come by on a busy weekend in downtown Washington. I'd suggest trying out the courtyard inside the Smithsonian National Portrait Gallery (8th & G St. NW) or ducking into the DC Public Library's main branch (901 G St. NW). The library's iconic Ludwig Mies van der Rohe-designed building is slated for major renovations next year.
More Suggestions
The National Book Festival overlaps with the grand opening of the National Museum of African American History and Culture. Unfortunately, if you haven't already snagged free tickets for that weekend, you won't have a chance to visit the museum. However, the NMAAHC's outdoor music festival, "Freedom Sounds: A Community Celebration," is free and open to the public on Friday, Saturday, and Sunday.
If you have a few days around the festival to explore DC, check out our Literary Tourism: A Book Lover's Guide to Washington, DC. This post has information about the National Mall, many of DC's incredible museums, bookstores, and neighborhoods.
For folks who are around on Friday, I'd really encourage you to stop into the Folger Shakespeare Library's exhibition on William Shakespeare and Jane Austen as literary celebrities. The Folger is a short walk from the Library of Congress. It's exhibits are free (theater performances are ticketed) and it is closed on Sundays.
Quick Links