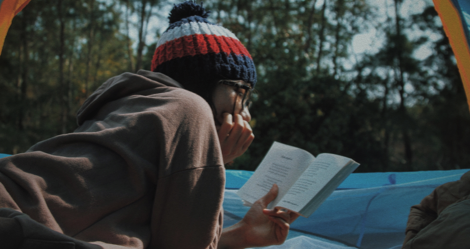 Survey Shows Decline in Leisure Reading: Critical Linking, July 2
Sponsored by Hot Response by New York Times bestselling author Shannon Stacey.

---
The share of Americans who read for pleasure on a given day has fallen by more than 30 percent since 2004, according to the latest American Time Use Survey from the Bureau of Labor Statistics.
In 2004, roughly 28 percent of Americans age 15 and older read for pleasure on a given day. Last year, the figure was about 19 percent.
A survey shows a decline in leisure reading in the U.S.
---
Prestige dramas and idiosyncratic comedies put a premium on nuance and experimentation, on complex characterization and scintillating dialogue. In other words, all the things for which literary fiction is known. So utterly has the literati's disdain for the small screen dissolved that nowadays novelists are lining up to have their books adapted. If you eavesdrop on any gathering of serious writers, they're as likely to be discussing Killing Eve or Better Call Saul as they are the latest book by Zadie Smith or Rachel Kushner. Even the University of Iowa is launching TV-writing programs this fall.
On the surge in literary writers in the writer's room, working on series adaptations.
---
Watch the We the Animals trailer, based on Justin Torres's novel!