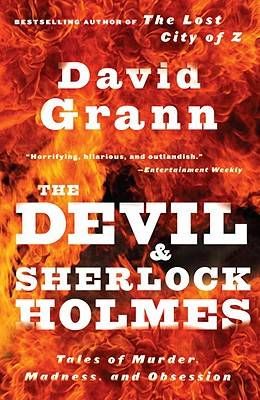 Opinion
SUPERMUTANT MAGIC ACADEMY and My Teen Years
We here at Panels are taking some much needed time off; in the meantime, we're revisiting some favorite old posts from the last 6 months! We'll see you back on July 8 with all new posts for your enjoyment.
This post originally ran on May 8, 2015.
_______________
Jillian Tamaki's SuperMutant Magic Adademy is a webcomic that's been running since 2010. So that means that for the last five years I've been missing out on what are some of the coolest and hilarious comics I have ever read.
The title gives you the premise. We follow a group of mutant adolescents as they deal with the normal stuff: friends, high school politics, D&D game nights, special abilities, awkward relationships, and the occasional existential disintegration of your soul. It's fun. And it's honest.
It's real. My teen years were confusing and exploratory. I dealt with heartbreak, hormones, and GPA induced anxiety. I thought the world would end every day and that every teacher somehow was out to get me. My friends were all weird, my parents were the worst, and my siblings were embarrassing. SMMA takes my teen years and shows me that they're nothing to be ashamed of. What's beautiful is that this comic is a celebration of that time, where each character exploits the ill-informed ideals from our youth and turns them back on us, whether it's Cheddar and his failure to understand how uncool he is or Trixie clinging onto whatever kind of hope she has of being a normal girl. There's more than that too. The characters on the page are so complex that it takes more than one strip to define them. It's wonderful. It's as if Tamaki drew my friends and me into a comic and messed with our DNA. I love this comic so much.
Tamaki's voice reads so loud and clear, you'd think she was re-enacting every comic for you like some kind of odd variety show. Each strip comes from a place beyond the punchline or thought, a place where Tamaki is the most comfortable in her storytelling, writing about melodramatic teenagers with all their whacked out idiosyncrasies and exploring the cruelty of that time in life in a way that makes us both laugh and cry.
And then there are her illustrations. I'm not very good on critiquing art but I will say this: they're magic. They take me back to the newspaper comic strips I loved reading as a kid combined with a modern comic book format. Her art style isn't anything near simple which I was really tempted to describe it as. No. It's skillful. It doesn't detract from the writing, but enhances it, creates more depth and mood than the dialogue could. I say it's skillful because the art is never overwhelming. It shares the spotlight when it could easily take it all for itself. Balanced is the word I'm looking for, I think. A majority of the time, the comic strips are in plain black and white and that's perfect. Weren't our adolescent years kind of bleak anyway?
What's great is that Drawn and Quarterly published a collected edition with over 200 strips and short 44 page story all the way in the back that is so good it's not even funny (but it is). If you haven't picked it up already, you should consider it. You'll find yourself coming back to it often, especially when reminiscing on the old days when you thought you were smarter than everyone else.
Also, this is my favorite one:
__________________________
Do you talk all things comics on Tumblr? Follow us over there for all our comics Tumbling.