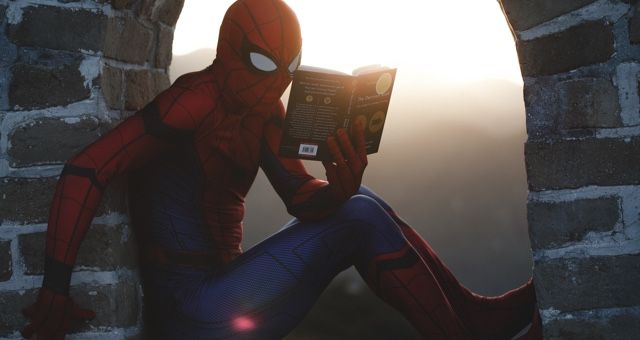 Socks are an underrated accessory. High, low, thick, thin, cotton, wool, plain, patterned, argyle, cats…the possibilities are endless. They're also a great way to add a little flourish to a uniform, be that uniform of the nursing school or fancy suit variety. You may be the only one who knows you're flaunting your fandom, but hey, you're the only one who needs to know, right? Going in to an important meeting? Taking a final exam? Doing school drop off? Put a little hero into your day with these comic and superhero socks:

Personally, I'm of the mind that socks are gender neutral and I would be thrilled to receive this box, but I'll use the product name from the website in case you need to do a search or ask an employee at the store. I like this collection because it has socks of a couple different heights and some are patterned while others feature a single hero or emblem, which makes it easier for the giftee (including yourself) to find a pair that suits their needs on a given day. And I have to say, I'm impressed that Vision and Ant-Man are options. The website does say that "color may vary," which I'm assuming means not every box has the same 15 pairs but hey, surprises are fun.
And, if you should happen to have a DC fan in your life, Target has a similar box with all the bats, flashbolts, and House of El crests they could ever want.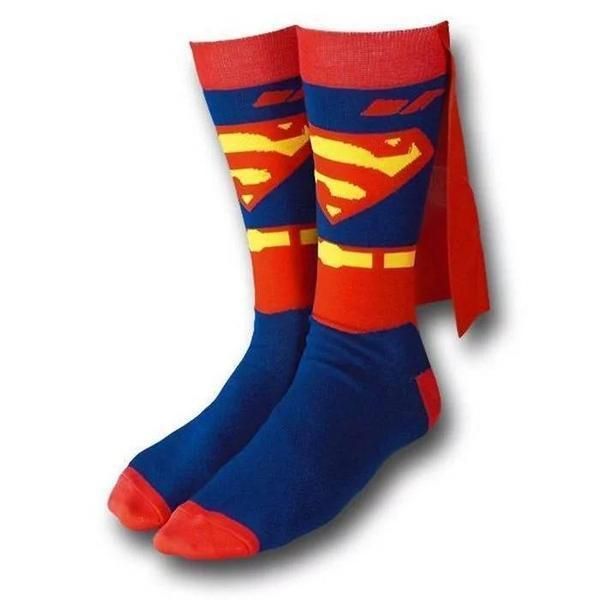 I know, I know. No capes! But listen, we all know capes are cool and who among us hasn't dreamt of having one sweep out behind us in the stiff breeze that always seems to arrive in those most dramatic of moments?
SuperHeroStuff.com offers Superman, Batman, Wonder Woman, and Thor variants. Other sites have additional options such as Robin and Supergirl.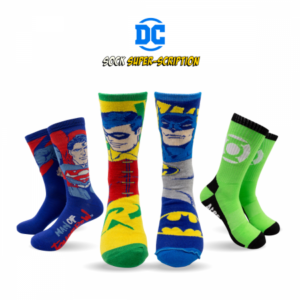 For the gift that keeps on giving all year, consider the Marvel or DC (and? Maybe and) sock subscription service from SuperHeroStuff.com. You can have new pairs delivered monthly or quarterly depending on you preference and the liquidity of your bank account. Per the website, your first pair should arrive in 3–7 days of order and successive pairs billed automatically. And not to veer too far off course, but there's also a Star Wars option.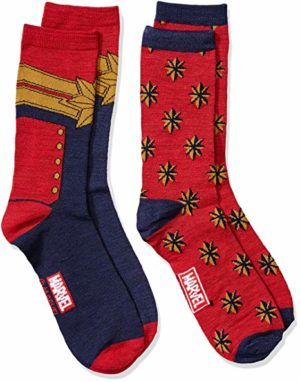 Right, I am 100% going to ignore the fact someone has tried to gender these because…why? Captain. Marvel. Socks. You love Carol, you wear the socks. End of story. I do like that this set contains both a super suit pair and an all-over Hala Star patterned pair; lets you celebrate the Captain in multiple ways and with a variety of coordinating outfits. What, you don't match your clothes to your socks? Right. Nor I. I definitely have never done that. Ever.
Okay, technically, these are animation rather than comics, but come on! Look how cute they are! I actually own several pairs of slipper socks and they really are the perfect hybrid: they let you wiggle your toes like slippers, keep your feet warm like socks, protect you from floor LEGOs, and I almost never accidentally wear them outside on their own like I frequently do slippers (they have soles. Sometimes I forget to check what the sole is attached to). Plus, most of them come up to mid-shin or knee so you don't need leg warmers also. Which are back in. Apparently.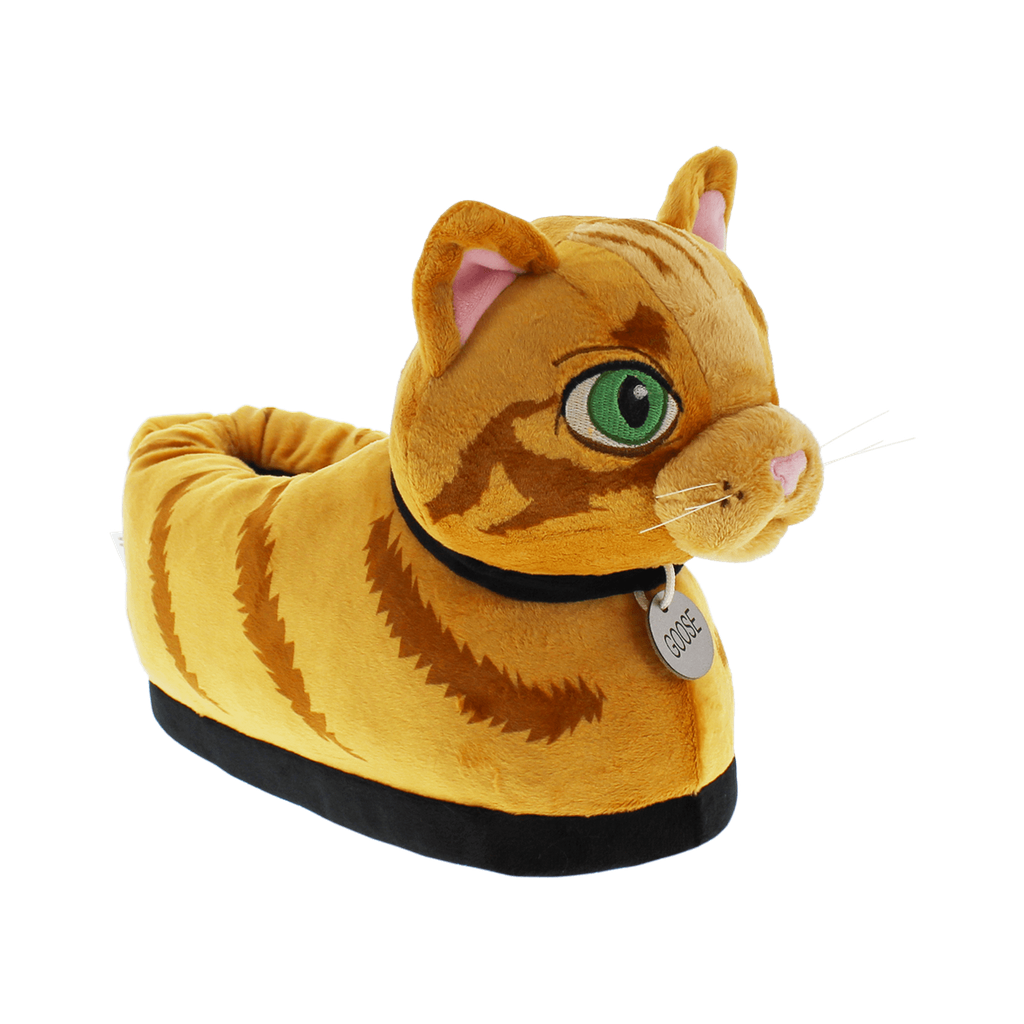 Yes, okay. I've exceeded my sock brief. But…Goose. On your feet. The only way I could love these more would be if there were some mechanism to make tentacles shoot out of his mouth when you stepped down.
---
It's winter. Where I live, as much as I prefer bare feet or flip flops, toes need clothes as much as the rest of me. And if, like me, there's snow in your future, at least you can have a little bit of fun getting them dressed.