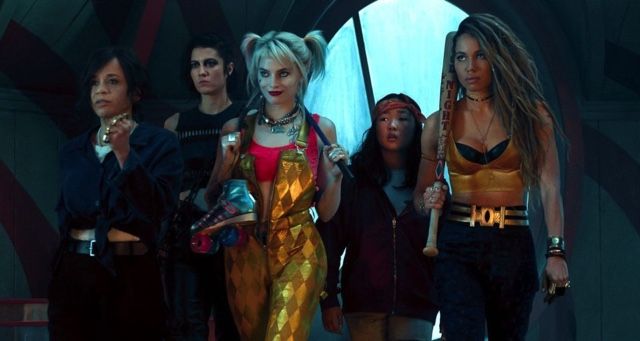 It's almost a new year, and that means a new crop of new superhero movies! But with such a slew of cape 'n tights flicks coming out every year, you might need a refresher on what exactly is coming out in 2020, and when. Don't worry; I'm here to help.
(You know what's funny? When I first compiled this list, I thought "Wow, only seven this year?" What a time we live in, that seven superhero movies—ones starring nobodies like Morbius and the Eternals—seems like a small amount. My goodness.)
Grab your 2020 calendar and start penciling in those opening weekend movie dates! Do note that the release dates below are based on information available at the time of this writing, so make sure to confirm closer to go time before you hit up Fandango.
2020 Theatrical Superhero Movies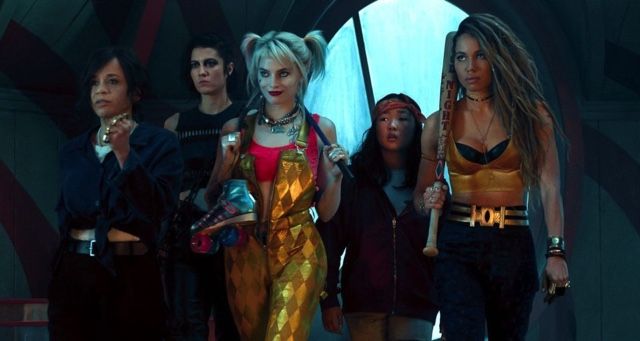 Birds of Prey (and the Fantabulous Emancipation of One Harley Quinn)
Release Date: February 7
Did you think Suicide Squad stank? Well, good news! Margot Robbie agrees with you, and she's here to make it up to you by reprising her role as Harley Quinn in Birds of Prey, a zany all-girls caper that includes fan favorite characters Black Canary (Jurnee Smollett-Bell), Huntress (Mary Elizabeth Winstead), Renee Montoya (Rosie Perez), and Cassandra Cain (Ella Jay Basco), plus Ewan McGregor in a villainous turn as Black Mask. If you like the Deadpool movies, or heist films featuring ladies kicking ass, you'll probably like this one. Bonus: It's the first superhero movie to be directed by a woman of color (Cathy Yan).
The New Mutants
Release Date: April 3
Perhaps on the strength of Legion, Fox has gone full horror with this one, which features a younger crew of mutants than we're used to, all of whom are being held in a secret facility against their will. The cast includes Magik (Anya Taylor-Joy), Wolfsbane (Maisie Williams), Cannonball (Charlie Heaton), Sunspot (Henry Zaga), Mirage (Blu Hunt), and Cecilia Reyes (Alice Braga). As a certified coward, I will be waiting to watch this one at home with all the lights firmly on.
Black Widow
Release Date: May 1
I'm on the record as being profoundly ambivalent about Marvel finally trotting out a Black Widow movie after dragging their feet for so many years, but I must admit that the trailer looks pretty great. Scarlett Johansson's Natasha Romanov will be joined by Rachel Weisz, Florence Pugh, and David Harbour, all dusting off their best Russian accents.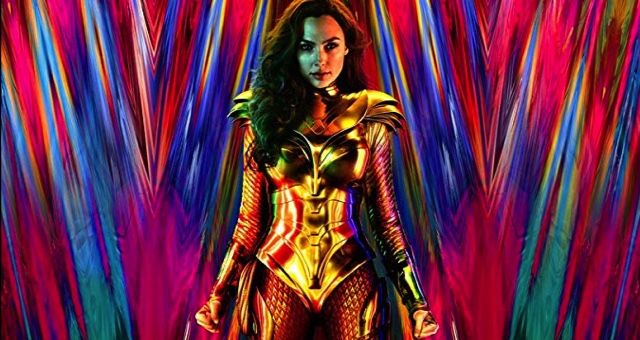 Wonder Woman 1984
Release Date: June 5
The highly anticipated sequel to 2017's Wonder Woman is finally here! This flick jumps our immortal Amazon princess from World War I to the 1980s, so we can expect truly hilarious costumes. Director Patty Jenkins and stars Gal Gadot and Chris Pine have returned, along with Kristen Wiig as Barbara Ann Minerva (aka the future villain Cheetah) and Pedro Pascal as smarmy businessman Maxwell Lord. I. Cannot. Wait!
Morbius
Release Date: July 31
Jared Leto stars as Michael Morbius, a scientist who tries to cure his own rare blood disease and accidentally turns himself into a vampire, which I think we can all relate to. He is a Spider-Man character, which is why this Sony movie is part of the Spider-Man Movies Without Spider-Man Cinematic Universe (the SMWSCU) alongside Venom, so maybe this will be as lovably goofy as Venom was? The supporting cast includes Adria Arjona, Matt Smith, Tyrese Gibson, and Jared Harris, who so far have not reported Leto being as much of a turd on set as he was with Suicide Squad.
Venom 2
Release Date: October 2
And speaking of the SMWSCU…! Tom Hardy returns as arguably superhero cinema's biggest hot mess, along with his soulmate/alien goo monster parasite Venom. (Well, they're both Venom. Don't worry about it.) This time he's facing off against Woody Harrelson as Carnage, a fellow alien goo monster parasite, but like, a meaner one. I am legitimately very excited about this movie, but the scarcity of details makes me think it might wind up getting bumped to 2021.
The Eternals
Release Date: November 6
This is a pretty deep cut even for Marvel, but basically the Eternals are superpowered demigods created by godlike aliens to protect humans. We don't know many plot details yet, but the phenomenal cast includes Angelina Jolie, Richard Madden, Gemma Chan, Salma Hayek, Kit Harington, Brian Tyree Henry, Barry Keoghan, Kumail Najini, Lia McHugh, Ma Dong-Seok, and Lauren Ridloff, making it arguably the most diverse superhero movie so far. A number of roles have been gender- and racebent, Lauren Ridloff will play the first deaf superhero (and is herself deaf), and Marvel Studios head honcho Kevin Feige promises that The Eternals will have Marvel's first LGBTQ superhero as well. Plus, director Chloe Zhao is Marvel's first WOC director. Very cool!
2020 Animated Superhero Movies
DC puts out a few new DC Universe Animated Original Movies (wow, DCUAOM is almost as bad an acronym as the one I came up with to make fun of Sony up there, huh?) every year, and 2020 will be no exception. We don't have release dates or much information about any of the following, but clearly the animated side of Warner Brothers doesn't find Superman a particularly tough nut to crack. They're giving us two new Supertoons: Superman: Red Son, based on the 2003 Mark Millar–penned alternate universe miniseries in which Superman grows up in the Soviet Union, and Superman: Man of Tomorrow, about Clark's early years as Superman (*cough*ADAPT SUPERMAN: BIRTHRIGHT ADAPT SUPERMAN: BIRTHRIGHT ADAPT SUPERMAN: BIRTHRIGHT*cough*). Finally, there will be Justice League Dark: Apokolips War, the sequel to 2017's Justice League Dark and starring DC's gothiest magical heroes.
2020 New Superhero Television
And while we're here, let's talk about a few new superhero TV shows coming in 2020!
This spring will see Stargirl debuting on DC Universe. Brec Bassinger plays Courtney Whitmore, a teenage girl who discovers that her stepdad Pat Dugan (Luke Wilson) used to be a superhero and decides to suit up herself. I love the Stars and S.T.R.I.P.E. comic book series this is inspired by very very much, but the now-scrubbed-from-the-internet original teaser trailer appears to have been…not good, so…we'll see?
Marvelwise, if you've been in Team Cap withdrawal for a while now, you probably already know that The Falcon and the Winter Soldier is coming to Disney+ sometime late next year. Anthony Mackie and Sebastian Stan will reprise their roles as Sam Wilson and Bucky Barnes respectively in this six-episode miniseries, which will also feature Emily VanCamp as Sharon Carter.
And just to remind you that superheroes are not solely the province of DC and Marvel, Amazon Studios is bringing us an adaptation of the Image series Invincible by Robert Kirkman, Ryan Ottley, and Cory Walker. This animated series will star Steven Yeun as Mark Grayson, a teenager struggling to adapt to the superpowers he's inherited from his alien superhero father (J.K. Simmons).
What new superhero movies (and shows) are you most excited for in 2020? My list is "everything from DC about a girl"—which is almost everything from DC! 2020 is looking bright.