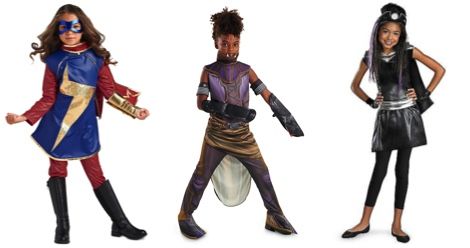 17 Absolutely Brilliant Superhero Costumes for Kids And Toddlers
Halloween is almost here—is your child's costume ready? Never fear! Here is a list of excellent superhero costumes for kids and toddlers to the rescue.
With Black Panther, Avengers: Infinity Wars, and Incredibles 2 (P.S. highest grossing animated film of all time) ranking #1, #2 and #3 respectively on AMC's list of highest-grossing films so far in 2018, the superhero trend is far from dead. In fact just like in their storied comic book origins, superheroes seems to be the trend that never truly dies.
Besides, wouldn't making your kid feel invincible for a night just make your week?
There is no shortage of options for superhero costumes for kids this year, but here are some of the best.










Superhero Toddler & Baby Costumes



---
Do you have any superhero costumes for kids you absolutely love? Want even more bookish costumes for the kids? We got you.