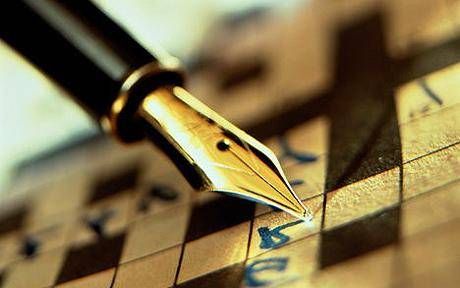 This week, we present the back catalog of Sunday Diversion. Take the week to catch-up on something you might have missed. If you have a particular favorite from our first fourteen installments of Sunday Diversion, please let me know in the comments. I just might make a new one for ya if you do.
1. The very first Sunday Diversion was a crossword celebrating Book Riot's first month of posting.
2. Everyone likes anagrams, and these scrambled some famous character names.
3. I used to try to do the weekend jumbles in my grandfather's newspaper, and this one is an homage to what I remember from those.
4. How about a wordsearch of some literary terms?
5. Picture puzzles of some famous novel titles?
6. Maybe a slightly different kind of picture puzzle of famous novel titles?
7. Ok, well maybe you aren't great at puzzles or word searches. Try identifying novels by their second lines.
8. This one went out to all the librarians out there. Using just the Library of Congress classification, try to guess what these novels are.
9. The first classic novel jumble went over so well, that I did a second one.
10. I did a couple using descriptions from novels. Here's the first.
11. And here's the second…just setting descriptions this time.
12. This is the most popular Sunday Diversion to date. I took some book covers, removed the author and title, and asked you to guess them. So popular, that I did a second installment.
13. I can't believe we went this long before some good old-fashioned trivia!
14. And the most recent Sunday Diversion asked you to match the minor American poet to their strange death.