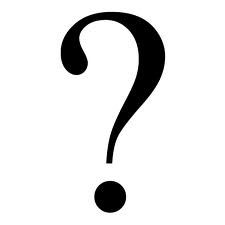 A few weeks ago, I challenged you to guess some famous characters by their physical descriptions. Well, we're back with a similar challenge. This time, though, it's guess the setting. I'll give you a description of a place from a novel, and you try to guess it. Ready?
Here goes:
1. There is a lovely road that runs from Ixopo into the hills. These hills are grass-covered and rolling, and they are lovely beyond any singing of it.
2. Among other public buildings in a certain town, which for many reasons it will be prudent to refrain from mentioning, and to which I will assign no fictitious name, there is one anciently common to most towns, great or small: to wit, a workhouse; and in this workhouse was born; on a day and date which I need not trouble myself to repeat, inasmuch as it can be of no possible consequence to the reader, in this stage of the business at all events; the item of mortality whose name is prefixed to the head of this chapter.
3. He said the pleasantest manner of spending a hot July day was lying from morning till evening on a bank of heath in the middle of the moors, with the bees humming dreamily about among the bloom, and the larks singing high up overhead, and the blue sky and bright sun shining steadily and cloudlessly.

4. 124 was spiteful. Full of baby's venom.
5. In a hole in the ground there lived a [redacted]. Not a nasty, dirty, wet hole, filled with the ends of worms and an oozy smell, nor yet a dry, bare, sandy hole with nothing in it to sit down on or to eat: it was a [redacted]-hole, and that means comfort.
6. One day when he was out walking, he came to an open place in the middle of the forest, and in the middle of this place was a large oak-tree, and from the top of the tree, there came a loud buzzing-noise.