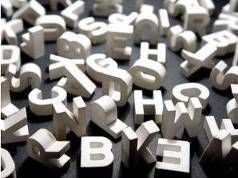 It's time for this week's Sunday Diversion: a classic novel jumble.
Here's how it works:
1. I give you a cryptic clue about the answer, which is a play on the title of a classic novel.
2. I give you a series of jumbled words related to the novel and a clue for each. You then unscramble them.
3. Each unscrambled word contains a couple of letters of the solution. [The letters that go into the solution are bracketed]
4. Once you have all the letters, you then unscramble them to figure out the solution.
Alright, here we go. (Answer on Tuesday)
CLUE
Transparent desert sustenance?
JUMBLES
nbe
1. emarhl (The Duke recommends taking the A train here) – [] – [] – – hArLem
2. cvite (displace) – [] [] – – eVIct
3. madenun (incognito) – [] [] [] [] [] – uNNAMEd
4. sulio ("Satchmo," to his wife) – – – [] [] LouIS
5. beamnest (Man cave locale, often) [] – – [] – – [] – BasEm-N-
SOLUTION
[][][][][][][][][] [][][][][]
____________________________
Jeff O'Neal is the editor of Book Riot. Follow him on Twitter: @readingape