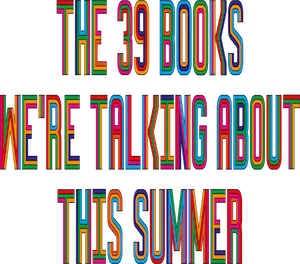 39 Books We're Talking About This Summer: Critical Linking, May 27, 2018
Today's Critical Linking is sponsored by Furyborn by Claire Legrand.
---
It's the season for reading. Here are titles we've loved – and argued about – so far this year.
A nice list. Read any? Eager to get to any this summer?
____________________
Lesbianism was such a popular theme for pulp, one writer explained to the New York Times in September 1965, because the reader "gets two immoral women for the price of one." For many readers, this may have been the case—certainly, a significant portion of the books were as homophobic as their covers. Set in women's dorm rooms or prisons, a significant portion are seamy "true accounts," written by men with women's pseudonyms, and marketed as cheap thrills to male readers.
But perhaps 50 titles were written by women, for women. The scholar Yvonne Keller calls these "pro-lesbian," as opposed to the more common "virile adventure." The pro-lesbian novels are the ones that changed women's lives, and in so doing, passed the test of time—the books of Marijane Meaker, Valerie Taylor, Artemis Smith, and Ann Bannon. These authors wrote for women, and it showed.
The history of lesbian pulp fiction (& how it saved lives).
____________________
But it IS really important to me that my children have positive associations with reading and don't see reading as something boring or distasteful, since reading is such a fundamental part of education and learning.
Not to mention that reading can be just plain enjoyable.
If you're also interested in raising a reader, here are eight tips that I think can help every family make books a wonderful part of their home
Practical tips for getting kids to read.