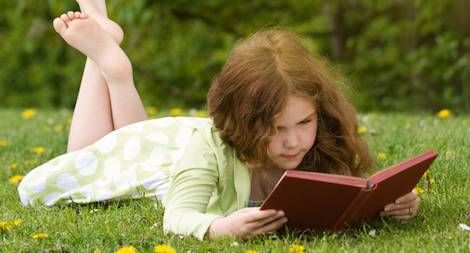 Children's
5 Summer Reading Recommendations for Middle Graders
This content contains affiliate links. When you buy through these links, we may earn an affiliate commission.
Sponsored by Candlewick Press.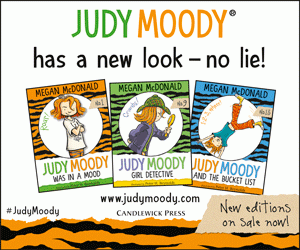 Judy Moody is the perfect protagonist for today's early chapter book readers. The curious, exuberant third-grader is smart but not a great speller; she loves science but is also artistic; she is caring but cranky; and she's honest. She is as multifaceted and complicated as the children who read about her. The award-winning series by Megan McDonald and Peter H. Reynolds was first published in 2000, there are now 34 million books about Judy and her little brother, Stink, in print worldwide, in twenty-eight languages. With an exciting series relaunch in 2018, a whole new generation of readers can discover this plucky heroine.
---
So you've got yourself a middle-grader, and you've got yourself a summer. The good news is, you don't have to go through the trouble of packing fruit in brown-bag lunches only to have it come right back home to you. The bad news is, you have this kid who whose most-used phrase will now be, "I'm booooorrrrrrreddd."
Here are some books you can put in front of that kid this summer.
Summer Reading Recommendations for Middle Graders
The Epic Fail of Arturo Zamora
by Pablo Cartaya
Our hero Arturo is looking forward to his summer, but then disaster strikes in the form of unexpected first crushes and gentrification. He teams up with the girl next door to fight the big bad. But the real hero here is POETRY.
Lucky Broken Girl
by Ruth Behar
Summer as a middle-schooler can be rough. Freedom! But also, you're always asking for rides, and your parent or guardian expects you to call it a night while it's still light out. The titular protagonist will put all that in perspective because she's limited by a full body cast. This recommendation isn't as passive-aggressive as it appears, though, because the book really is an enjoyable coming-of-age story.
Be Prepared
by Vera Brosgol
Sleepaway camp is intense. I know, because I've listened to that "This American Life" episode about it many, many times (they just seem to rebroadcast that every year, right?). But nothing compares to the Russian camp in the woods of Connecticut that Vera winds up at this summer. This semi-autobiographical graphic novel is a comfort and a balm to anybody who couldn't quite get in the groove at their summer camp.
Secret Sisters of the Salty Sea
by Lynne Rae Perkins
Beach vacations aren't really my thing. My aunt still rags me about being a surly tween on a beach vacation that happened twenty years ago. But the family beach trip in this book is one I can get on board with. As the title suggests, there's some great sibling moments in here, too. A nice, relaxing read, especially for a sensitive kid.
The First Rule of Punk
by Celia C. Pérez
When your kid is gearing up to go back to school, do it like Malú does here: put on your chucks, and start a band. Appropriately enough, this book has some truly punk collage art. Inspiration for one last craft session before going back to the ol' alma mater?
What other books would keep a middle-grader occupied and entertained this summer? Let us know in the comments!